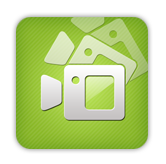 New Swivl App and Firmware
---
May 14th, 2012
By: aaron
Under: Uncategorized
The Updated Swivl App and new Firmware are now available!
Swivl App:
This new App offers two new exciting features, user interface updates, and minor bug fixes.
The new features are as follows:
1. Record video in different sizes
2. Save videos from the Swivl App using iTunes
If you do not have the app installed yet, you can install it for free.
Here two ways to install the application:
1. Install Directly from the App Store on your iOS Device by simply searching for Swivl, selecting it, then clicking on install.
2. You can also download it through your computer into iTunes by clicking here.
Firmware Update:
Firmware Version 1.4.2 was released late last week. This new firmware provides for smoother motion in both panning and tilting motions. Instructions and files can be downloaded here.