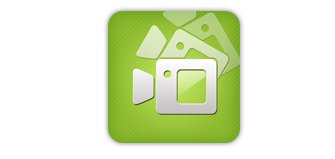 New Features – Full Auto Pan and Tilt
---
August 16th, 2012
By: aaron
Under: Uncategorized
The next release of Swivl.app and Firmware is expected in just a few short days.  This release (Version 1.3) is particularly special because it includes an option that many of our users have been asking for, fully automatic tilt.
Yes, that means that tracking (both tilt and pan) will be fully automatic and follow the Marker. (Does not apply to Swivl-It as it does not have automatic tilt) 
Some other new features that have been added are:
*Ability to update the Swivl Firmware directly from the Swivl App
*Pre-programmed actions
*Ability to lock auto-exposure and auto focus
*Ability to turn tracking off (non-iOS Device users and iOS Device users)
*User interface updates
*Bug fixes
*We are finishing up some last items before the release. Please expect an email from us and notification in the App Store when it becomes available. It is important to note that an iPhone (4 or 4S) or iPod (4th generation) running the Swivl App is required to use these new features.  The Swivl App is a free application available in the Apple Appstore.