Stop losing the learning content you and your institution create with Swivl. Swivl makes it easy to capture video while you teach without changing how you teach. And, as it happens, we're conducting a giveaway every two weeks where the winner receives a complete Swivl system! All you need to do is complete the form and like our Facebook page*.
* To be eligible to win you must like Swivl on Facebook.

After you're done, refer Swivl to your friends or colleagues and increase your chances to win!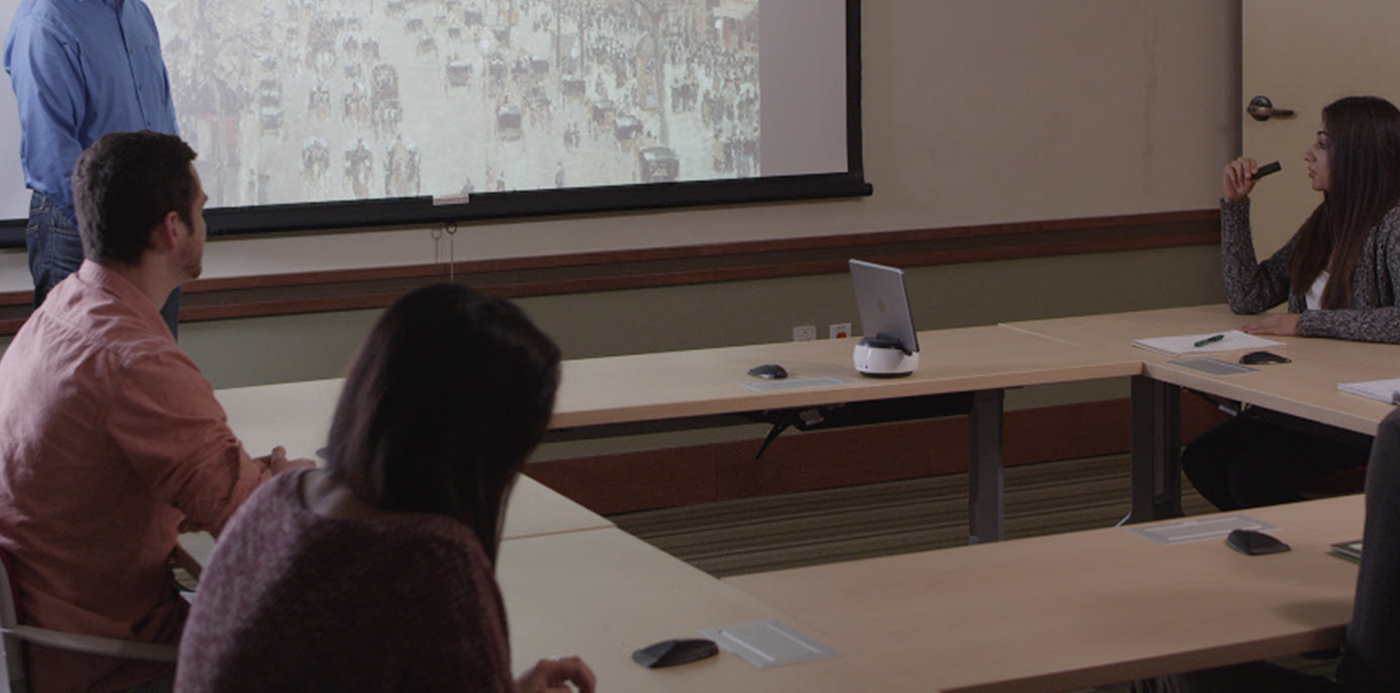 Presentation delivery redefined
Watch this video to see how to use Swivl to deliver
great presentations in person and online.
Complete mobile solution
Swivl is packed with features like mobile slide presentation, mobile remote controls, a wireless microphone, robotic subject tracking, cloud video hosting and broad mobile compatibility.
Common uses
Swivl is ideal for delivery and capture of presentations from anywhere, anytime. It is used for sales and marketing presentations, delivering lectures and lessons and even for student projects.
Not just for presentations
Start capturing meetings and working sessions for remote teams to review, regardless of time differences. Or use the Swivl Robot to enhance mobile video conferencing using Adobe Connect, GoToMeeting, Skype and more.