Flip the Learning in your Classroom this Year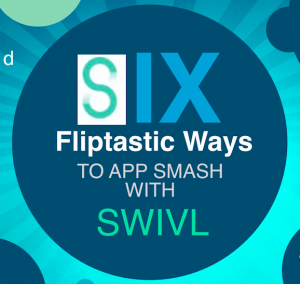 Flipped learning can be a powerful way to use technology for increased student engagement and student ownership.
Join Amanda Fox as she shares her tips and tricks for creating an engaging flipped learning environment. In this 30 minute webinar, Amanda Fox (@AmandaFoxSTEM) shares how a few free tools can help you begin flipping in your classroom this year.
YOUR CHALLENGE:
This week your challenge is to attend the webinar by Amanda Fox, Six Fliptastic Ways to App Smash with Swivl.
Note: If you were unable to attend the webinar, you can gain credit for this challenge by first logging in or creating a Swivl Cloud account. Then, watch Amanda's webinar. (We will be able to track your participation through your Swivl Cloud credentials.)