Introducing Swivl Live
We've been listening to your feedback and are excited to introduce everyone to live video streaming with Swivl! We know that sometimes recorded videos alone of the classroom aren't able to fit everyone's needs, but your favorite live streaming video apps on their own also don't work perfectly in the classroom when you must remain in the frame in order for your viewers to see you. With Swivl Live, we help you combine the best of both worlds: Swivl's tracking and superior audio capabilities can now be incorporated into your favorite live video streaming apps, such as Skype or Zoom, delivering an unparalleled live streaming experience.
With Swivl Live we are pleased to now support every major methodology of instructional coaching. Through video, both live and recorded, we help to create contextual feedback and better collaboration, which leads to transformational teachers. Teachers, coaches, administrators, and students no longer have to miss out on important moments as they happen. Here are some of the ways in which you can use Swivl Live to best enhance your classroom:
In-Ear Coaching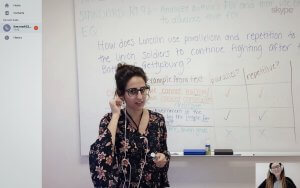 With Swivl Live, a coach's reach is no longer bound by distance or time. Instructional coaches do not have to be in the classroom to provide live coaching during a teaching session. With Swivl's tracking and audio capabilities, a coach can see a complete view of the classroom and a teacher's interactions with students, live as they are occurring. Teachers just pick from one of the many live video streaming apps that we support, such as Zoom or Skype, to broadcast their class to their coach. Teachers can then use a standard mobile headset, which conveniently plugs into our primary marker, allowing them to hear the coach so that they can make adjustments to their teaching in real-time.
Live Listen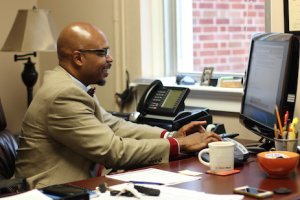 Use Swivl Live to check in on teachers or student teachers from a location that's convenient for you. See how a class or event is running without adding the disruption of a physical observer in the room. With Swivl's C5, an observer is able to easily see and hear every interaction between a student and teacher through the audio provided by the Primary and Secondary markers. Administrators, mentor teachers, coaches, and professors will all find this particularly useful.
Remote Learning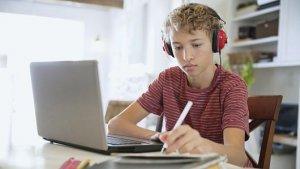 This is ideal for any student unable to physically attend class. With Swivl Live, homebound students can remotely attend and participate in any class or event. They no longer have to watch a recording after it's happened. Using a live video streaming app to broadcast, with audio playing through speakers, students can be seen and heard from a device that is connected directly to the Swivl robot.
Distance Learning

Swivl Live now makes it easy to broadcast any lecture or event to the world. Anyone, at any location, is now able to join. Swivl Live is the best way to bring in a guest speaker to your University without the need for travel or advanced capture equipment. We also make it easy and convenient for everyone - no matter where they are - to attend all staff meetings and gatherings. All you have to do is broadcast over one of the many live video streaming apps that we support.