Keep Calm and #GoSwivl!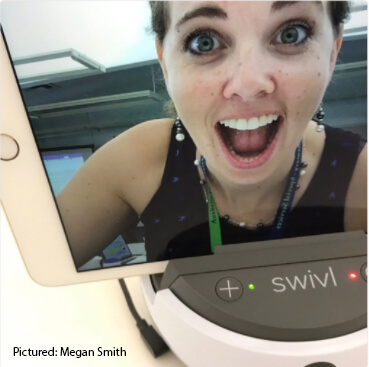 Hey everyone, Tess here! About a month ago I joined Swivl, and one of my favorite things thus far has been getting to interact with all the amazing teachers, coaches, schools and universities that are using our products. As I've been learning about the product myself, I've loved having the chance to hear about all the unique and wonderfully creative ways that Swivl is being put to use inside classrooms around the world. A running theme I've been so happy to see in all my correspondence is just how much fun you all are having. As a former teacher and technology enthusiast myself, one that I know to be true is that robots are just plain fun, for kids and adults alike.
Pictured: Charmaine Henderson, Tarryn Dehart, Veronica Zapata, and Tiffany Allen
The power of a good time, especially in the classroom, cannot be understated. Students are only authentically engaged when they are genuinely enjoying what they're learning . "Technology as a tool helps teachers create and present content and instruction that is interesting and relevant to students. When learning is relevant to students, then they become engaged, active learners." - Pearson. I know I personally found this to be true, time and time again, in my own classrooms.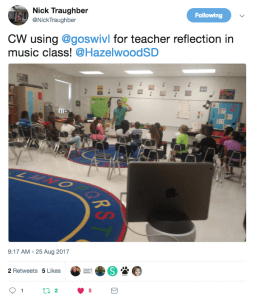 Many teachers have fun engaging their Swivl's for self-reflection and lesson sharing (as a Swivl in the classroom is far less distracting than a new presence in the room). But they aren't only for teachers to use, I've seen students having a great time with them as well! Students can create presentations, reports and easily share their work with the world.
Engagement is a serious issue in school systems today, not just in regard to students, but for teachers as well. A recent Gallup poll found that only 30% of teachers are engaged in their work, and those who are actively disengaged miss twice as many workdays as their peers (2.3 million in total). So how do we resolve these staggering statistics? My hope is that education technology is a big part of the answer for helping to create real and sustained engagement in the classrooms of today and in the future.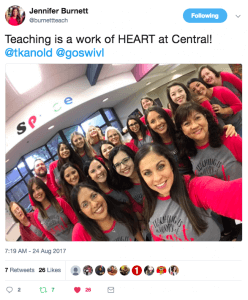 Educators and students around the world are constantly bringing new and creative uses for their Swivl to my attention every day. I've even heard from our users that teachers are more likely to participate in professional development when Swivl is part of PD sessions. Teachers, both new and experienced, are able to come together in an interactive and supportive way. So get out there and #GoSwivl, and let us know how you've improved relationships with your students and colleagues!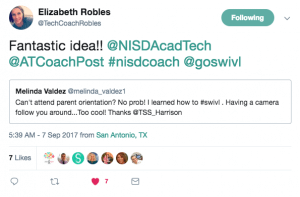 Are you ready to share your Swivl stories and ideas? Use #GoSwivl so I can help you share with the world!
Save
Save
Save
Save
Save