Building Community Within Remote Learning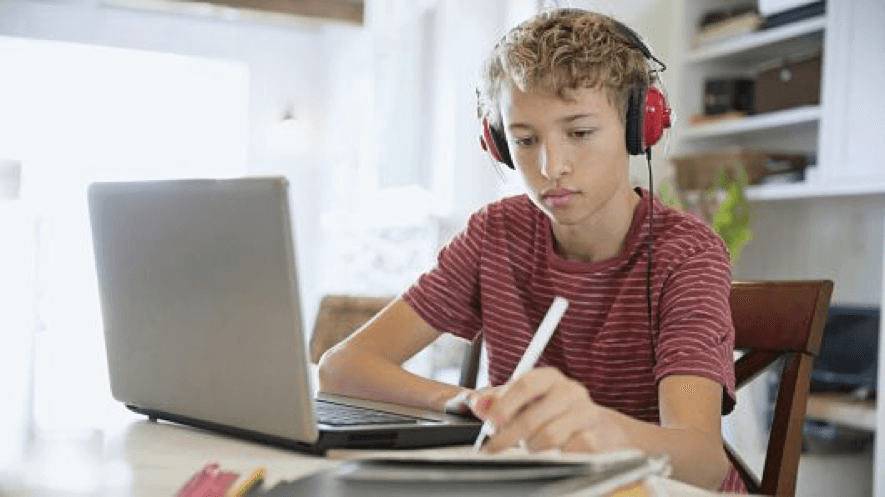 Last week my children completed their first full week of remote learning. My son received this message from one of his teachers, Robert Lawrence of Hillview Middle School, "I know I run a tight ship and have very high expectations of my students, but you have exceeded the high bar that I set for us. My pride is insurmountable." I have had the same feeling about all educators this week. The task put before you came as a shock and the expectations set by administration, parents, students, and the internet are intense, but so many have risen above. I have never been as proud as I am right now to serve the education field.
There have been many articles written about the fear of the unknown and how we can all reframe this fear as an opportunity to enact a change in the way we interact with learners and the community. We all have a growth mindset after all, right? Enter my new favorite word, panic-ogy (panic + pedagogy). This can mean that we understand the limitations of students, but it also means understanding our own limitations.
For me though, this has been about community and pushing through even when we are unsure: showing support to everyone, learning from one another, and adapting every day. Teachers and administrators are vetting high quality materials to challenge and engage learners across the spectrum while support staff and educators who already excel with technology are forming communities of practice to mentor those who have less experience and comfort.
For teachers, there are still many questions and I don't have the answers. I just want to help provide resources and support. My idea is this: everything we need to do for each other is about HELP. Find out how to be supportive of each student and your fellow teachers. Find out what everyone is working on and what you can do to assist them. Approach everyone with compassion. Go with what you know. Leverage resources. Ask questions and integrate a few new things at a time.
For coaching, get clear on what is expected of you and meet with each other however you can connect - text, zoom, phone call - anything works. Figure out your goals, figure out your tools, and apply any adaptation you need to put it all together. Connect with people outside your system that have expertise that you can find. The #educoach chat has amazing people and resources. Share and talk about the videos teachers and administrators are creating for parents and for students.
Tomorrow our district goes on spring break. My daughters' teacher signed off with the following message, which we all need to hear right now and that I now share with you, "All I ask is this....more than ever we need love. We need to take care of one-another. Check in with your friends and family. And I don't mean text them. CALL THEM. Speak with them. Have a human interaction. We need this now more than ever. I love you guys, I miss you like crazy. And I hope we get to be back together soon."
At Swivl, we strive to continue to help you foster and build these communities. If you have any questions about how to use our tools to help you connect with your students, with your teachers, or with parents, please let us know. Now is the time for us all to come together and we are connecting with our whole community in order to share their knowledge with others. Take it from some of the speakers you heard throughout this post! While you're here, listen to even more soundbites of advice for teachers and parents brought to you by our community of educators by clicking on one of the images below.