Swivl is Worth the Wait
As of the time of this writing in September 2020, we are still experiencing a backlog in shipping and are striving to produce thousands of robots expediently, absorbing extra logistical costs of production in order to get them out to our users as swiftly as possible. If you are waiting for your shipment to arrive or have been still considering which options and platforms for live streaming and/or recording for the remainder of the school year, let's explore the reasons why Swivl is worth the wait.
We Genuinely Care and Listen
In summer 2020, we expanded our company to provide more support and assistance for new users learning our multi-faceted product. We built out a brand new training and implementation team and expanded support, operations, and customer success to increase your access to training, onboarding, order logistics, and technical assistance. Users can call, email, or chat with us during our working hours and rarely are made to wait longer than four hours without receiving a response from a qualified, empathetic, and experienced representative, many of whom joined us after also serving in the classroom.
From 2012 when Swivl landed on the map as a recording solution for video self-reflection and PD to 2017 when we introduced live streaming to 2020 when we began reshaping ourselves into a hybrid classroom solution, it's clear we are constantly innovating. We're able to do this quickly not just because we're agile, but we're constantly listening. Our users are our greatest allies for our product developers. Not only do we act on feedback, we are also always available for our users and don't charge an extra dime for training or support.
Even with the uncertain landscape of education changing daily, our product team is consulting with real Swivl users to implement changes to Swivl in order to stay ahead of the hybrid learning curve. Based on feedback from IT directors seeking better classroom audio, we built out Integrated Audio Setup to connect Swivl to a computer sound system or Smartboard. Then we enabled microphone muting controlled by the teacher to avoid in-class disruptions making their way to remote participants. Now, we're working on more direct and seamless integration with streaming apps like Zoom so you can control more right from Swivl's app interface. We know when the dust settles from covid, things may never quite return back to the way they were, so we'll be there with relevant and innovative classroom video solutions for all of your future needs too.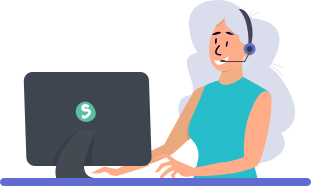 We're Not Just a Webcam
Swivl's 360° tracking takes a regular tablet or phone's camera view to new heights. See the teacher in every frame and watch interactions with students when desired. Our audio capabilities are our real bread and butter, though. Webcams offer one microphone to sufficiently capture audio of one speaker. But how do you instill an engaging synchronous learning environment now that half the class might be streaming in from home? Only Swivl offers up to 5 concurrent microphones that can be placed strategically around the classroom. No other commercially available option offers this.
Moreover, only Swivl also allows you to adjust sensitivity on individual secondary microphones and gives the teacher the power to mute them during a live streamed session to minimize disruptions even further. And when teachers are recording for students to watch later, only Swivl's web platform allows viewers to isolate individual audio tracks in order to switch focus from teacher to group audio.
We Play Nicely with Everyone
Whether you're using Zoom, Google Meet, Microsoft Teams, BlueJeans, AdobeConnect, Skype, etc. to live stream, we won't get in your way. In our Integrated setup mode, you can connect Swivl (wired or wirelessly) to the classroom's computer and internal audio system allowing teachers to run any live streaming application that is also supported for iOS and Android devices.
This means teachers can share content and ensure their audio and video is seamlessly captured by Swivl. Students at home never miss a moment in class, and students in class can see and hear everyone at home.
And because Swivl is highly light and portable it can be moved from classroom to classroom with ease. You can also expect to get 4-6 hours of battery life from Swivl and its microphones, covering the entire school day on one charge.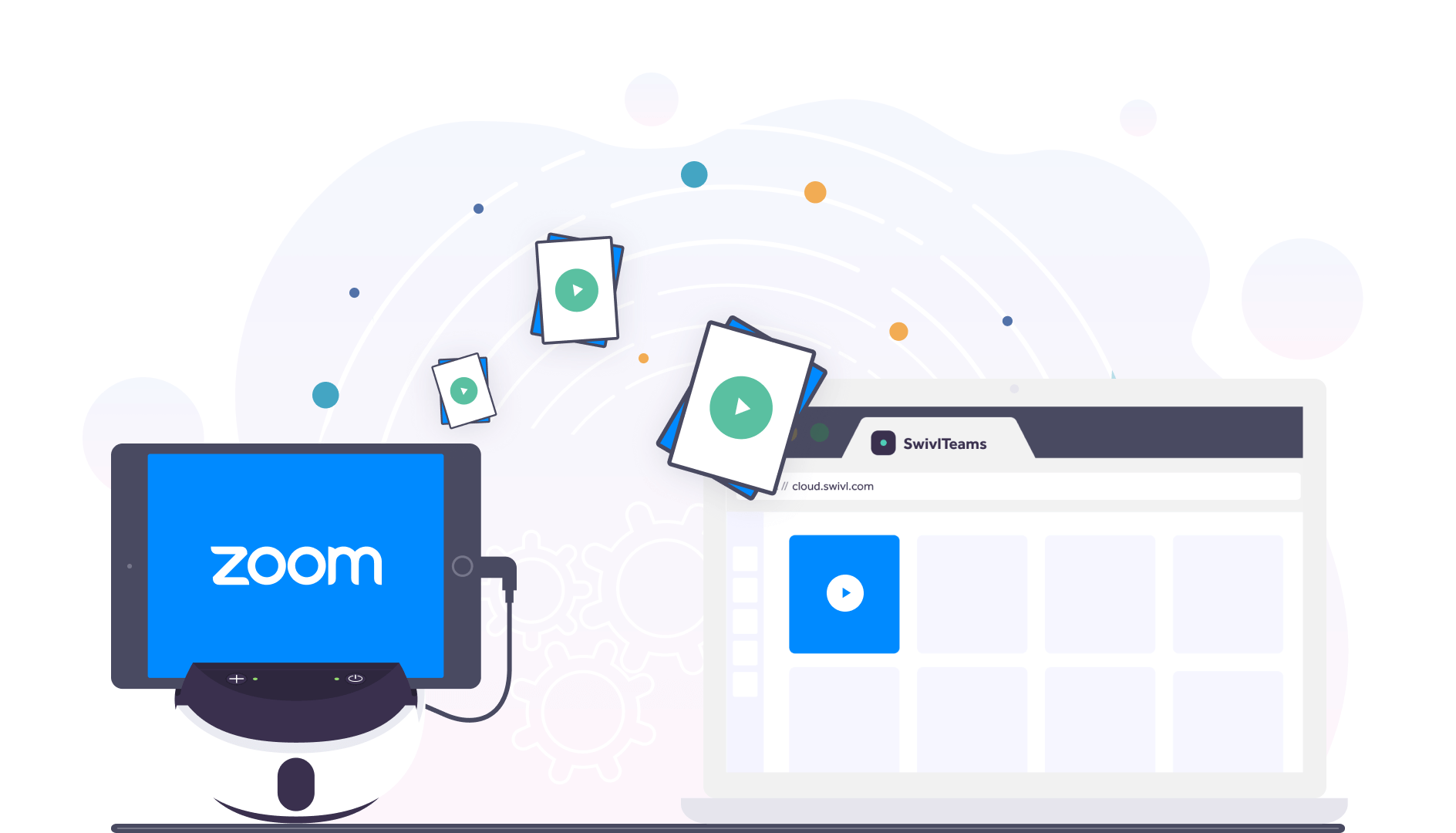 Are We Worth the Wait?
Frankly, we think we are, but hopefully you agree. Don't hesitate to get in touch with a member of our team so we can start working with you to get your teachers up to speed on basics and hopefully pick your brain about what we can start developing next for future generations of hardware and software we're already building.
Fill out the form and a representative will be in touch ASAP.