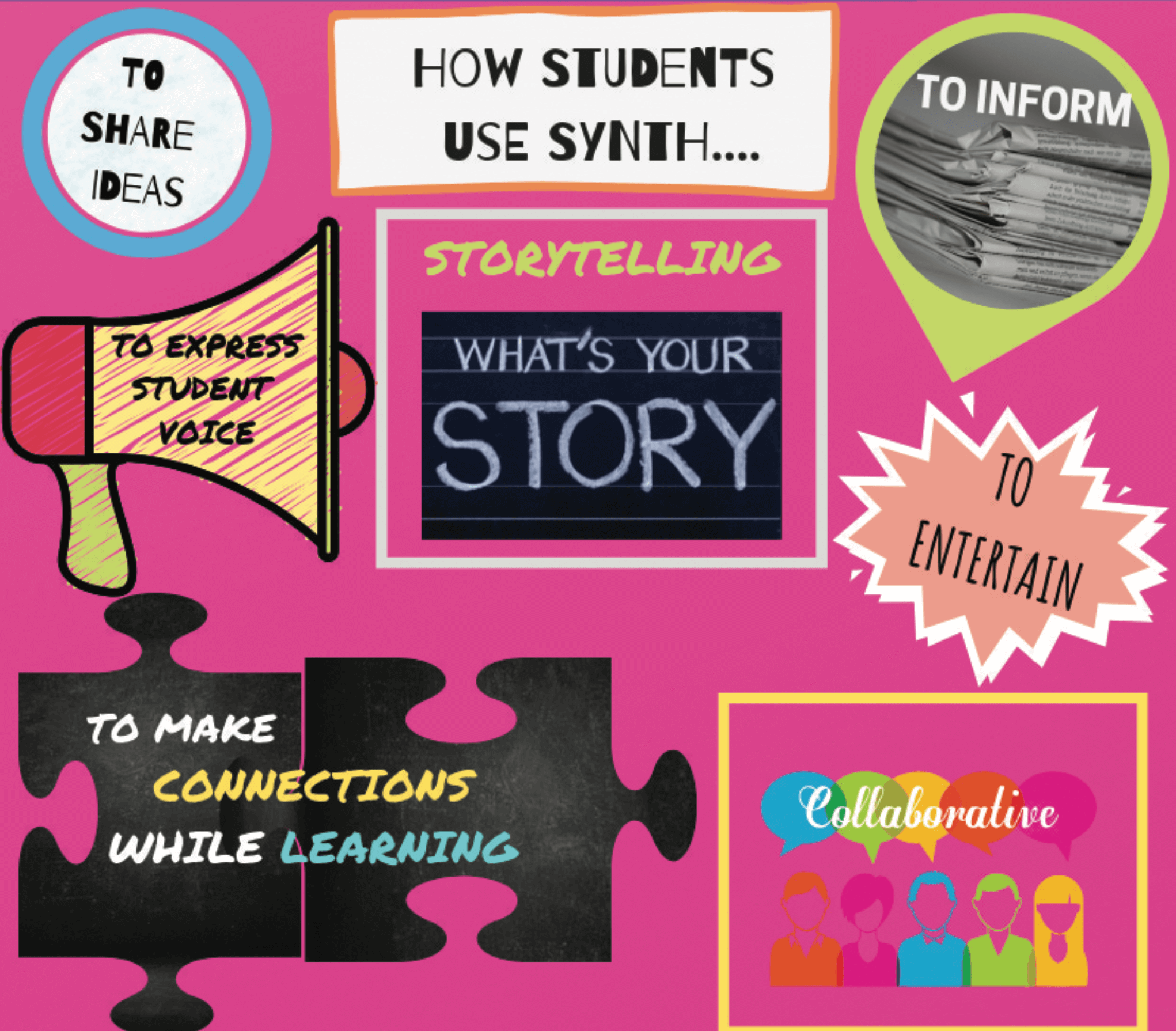 No matter how much you may have tried to think of everything ahead of time, it's probably become obvious that there are needs in the hybrid classroom that you just could not have planned effectively until you were actually, you know, teaching. One of the biggest struggles we hear about is finding interesting ways to promote student discussion and interaction.
Did you know we have an app for that?
Since 2018, when we launched Synth, teachers have been using it to bring the power of podcasting to their classrooms. We've listened as students created group research projects and participated in book talks, science demonstrations, and language practice. We've seen professional learning discussions launch during a conference and take on a life of their own afterwards. And of course, we've heard countless student-led podcasts spanning everything from esports to farm life.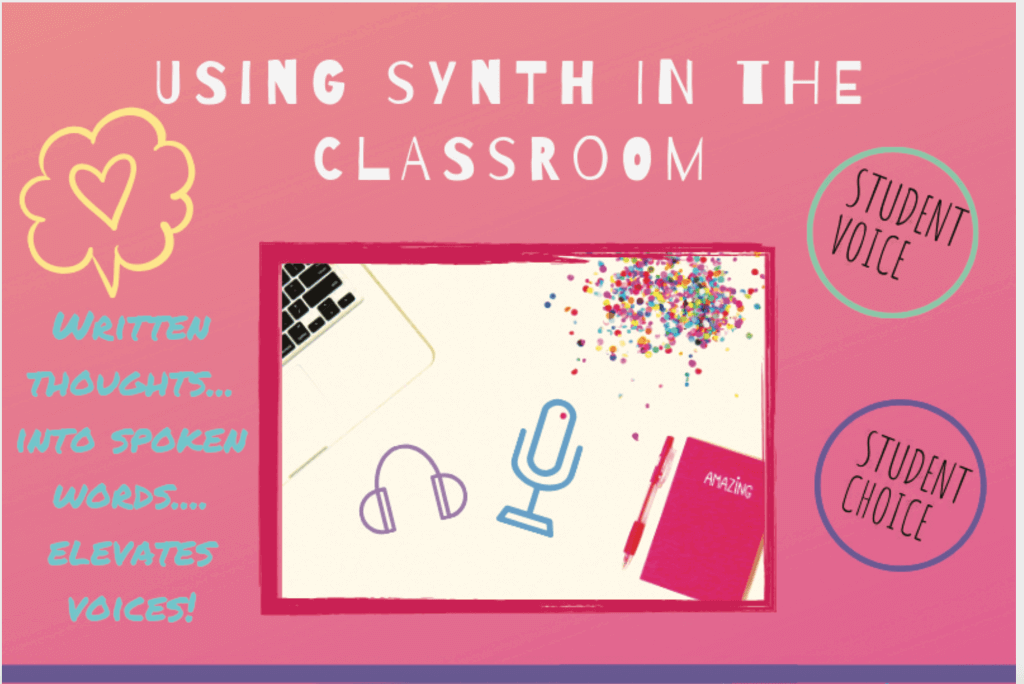 Now, it's time to think about the role that audio will play in a world where classes are no longer meeting in one room. Erin Jewell, a Library Media Associate and former Gifted and Talented Teacher, comments, "Audio levels things for everyone. It gives you a chance to forget about everything that might hold a student back and focus on the purpose." In the hybrid classroom setup, this "leveling" becomes even more important. Instead of trying to be everywhere at once, teachers can be sure that students at home and in school are able to participate in exactly the same way. Even more, they can interact with one another in conversation and in collaborative podcasts. Synth naturally promotes making speaking and listening a routine, and helps build a virtual community where students share space and purpose.
Of course, Synth has always been easy to incorporate remotely: students could complete group assignments or answer prompts from anywhere. Teachers also have never had to worry about privacy, since Synth operates under the same policy as its parent company, Swivl. But there is a tremendous opportunity to go deeper here – to transform teaching and learning simply by recording what we say.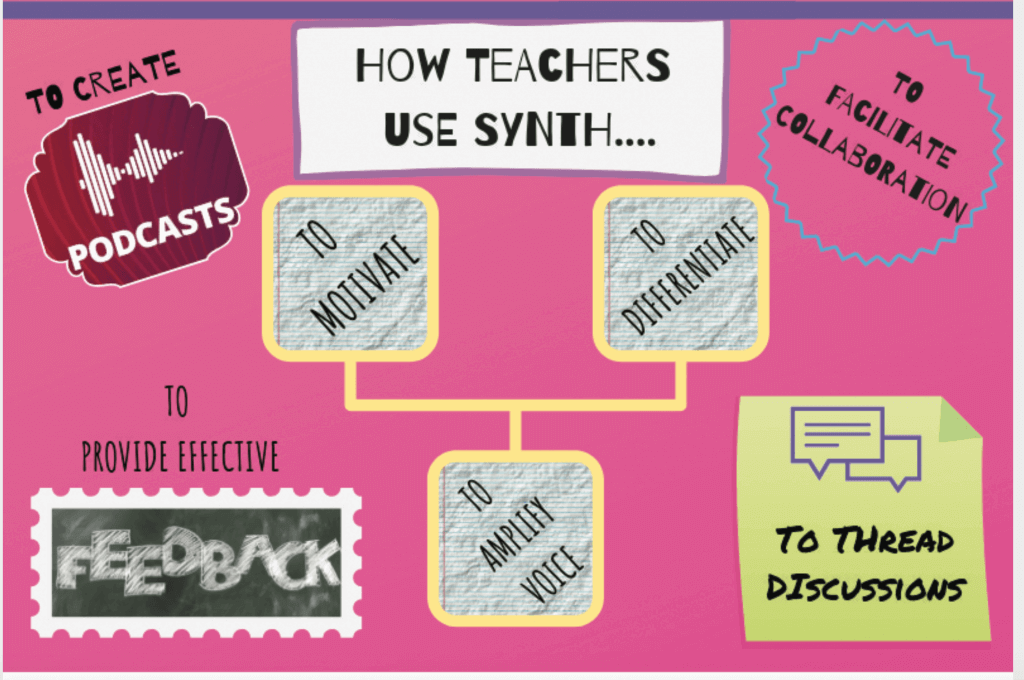 Threaded Audio Discussions
The most obvious use of Synth in a remote setting is one that fills the need for spontaneous conversation between teachers and students. Whether you're sitting on the couch or at a desk in a classroom, connections must be forged between people who will not see each other in person. Recording a single synth upon which to base discussions is one of the simplest ways to get started. Threaded discussions can be used to jump-start conversation and promote connection by
Asking students to respond to daily warm up questions
Posing ice-breakers to get to know the class
Creating open-ended questions that invite creativity
Asking students to respond to each other
Recording weekly or daily announcements
Asking students to introduce themselves, includes how to say their names
Recording reflections on a daily prompt
Audio discussions that are recorded individually provide a way for students who may normally not participate willingly in class to have their voices heard. Students are more likely to let their guard down and create more meaningful and even emotional responses, ultimately enhancing their speaking and listening practice.
The discussion-building aspect of Synth can of course be expanded to cover subject-specific topics and the year goes on. A popular example among ELA teachers is Book Readings or Book Talks. Teachers build a multi-synth podcast that incorporates elements of the list below, and students record their answers to each part in threads. A Book Talk can include:
Readings from the piece being studied
Discussion of controversial ideas
Practice responding to text-based questions
Literary response and analysis
It is important to remember that modeling the behavior and tone expected in an audio talk is just as essential as anything you might model in the physical classroom. Partner with other teachers or even adults in your house to record examples that show what an effective Book Talk should sound like in your class.
This brings us to the most in-depth way to incorporate audio into your hybrid classroom, and that is through podcasting.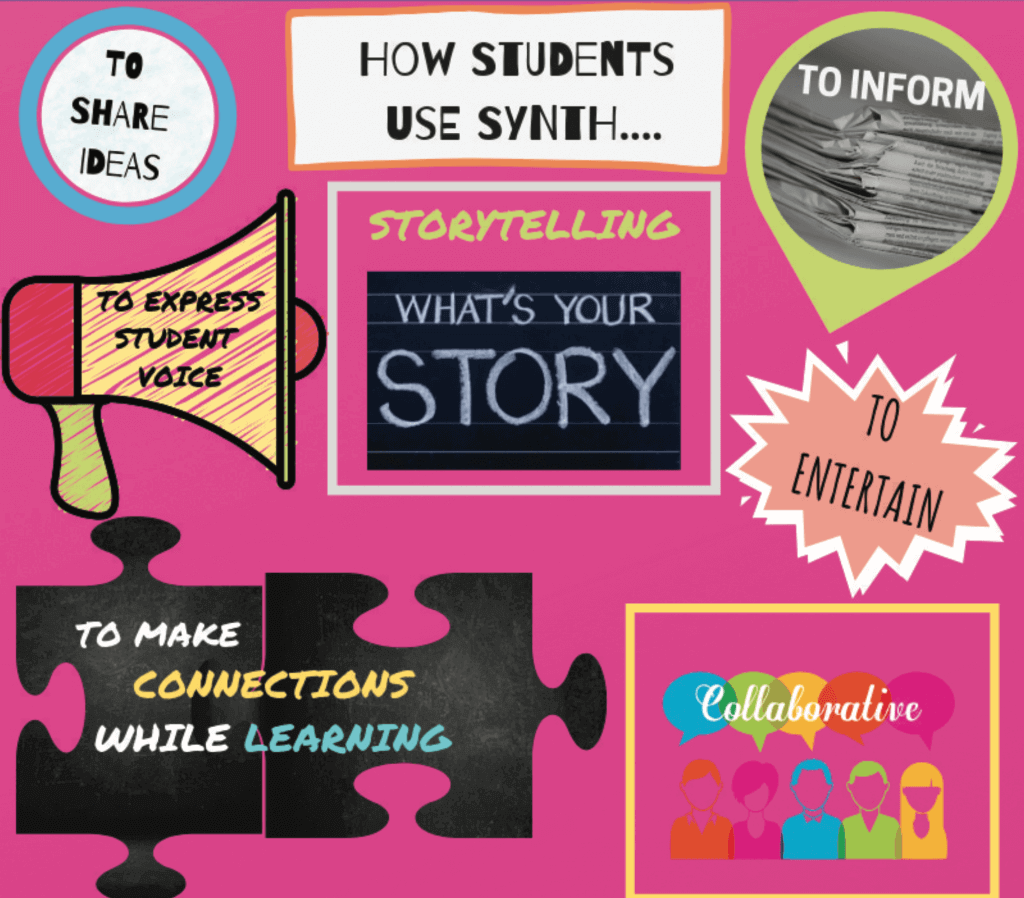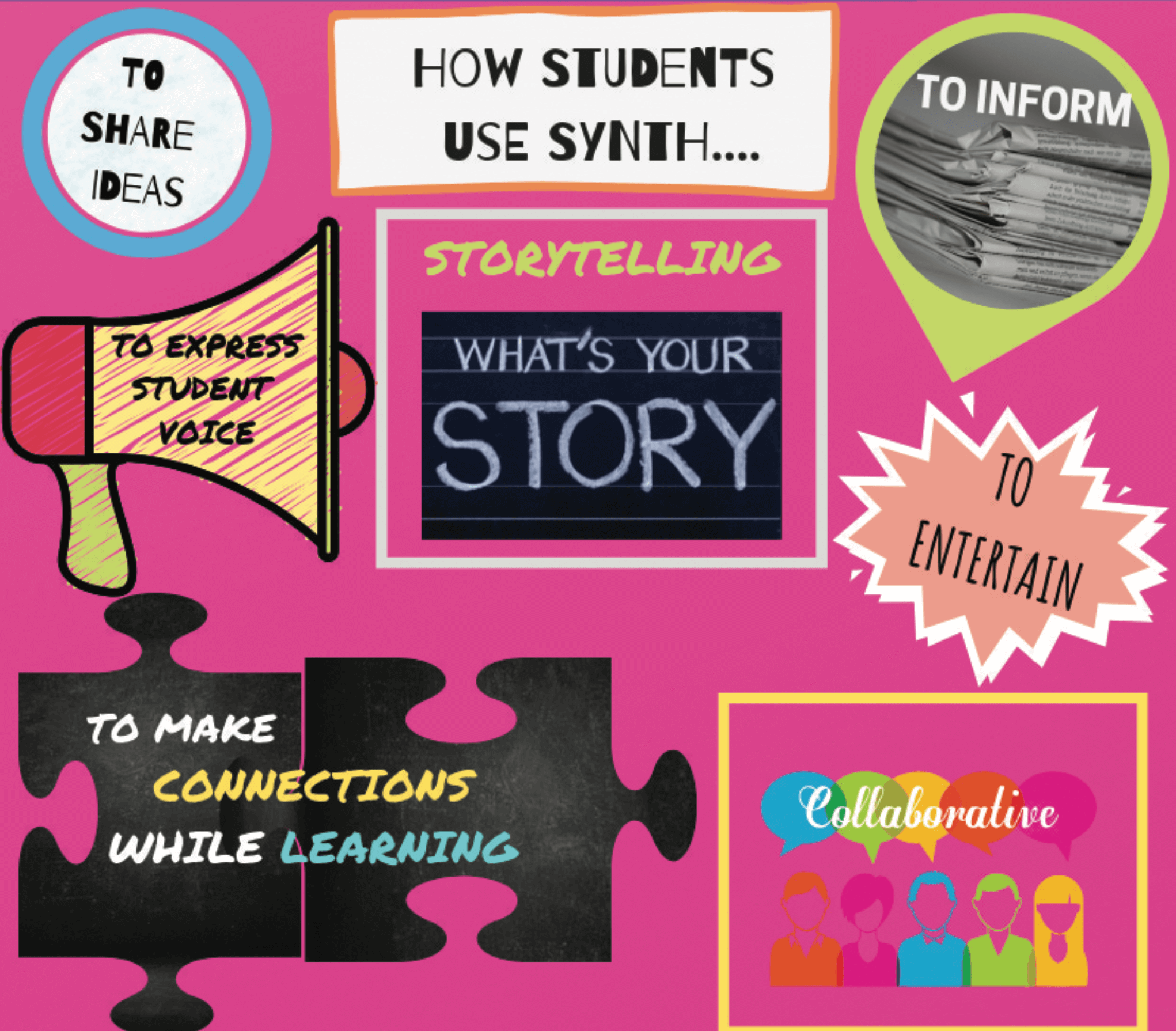 Podcasts
Podcasting is a unique format of content creation that adds a whole new level of purpose to any assignment or assessment. Different from focused discussion threads, podcasts are multi-dimensional in that they give the student a platform for research, experimentation, creativity, and presentation – all while requiring that they speak clearly and listen carefully. Students can work on a podcast independently, later to be shared with the class, or it can be a collaboration between multiple participants. Participants in a group podcast record independently from each other on their own devices, no physical interaction required. This is a perfect option for formative assessment or research projects in the remote or hybrid setting. Here is an example of how ELA teachers use Synth to record creative writing podcasts with middle school students.
Erin Jewell believes that "There is a lot of 'hard' going around right now…it's impossible not to see and feel that…but we have to look at what this year is forcing us to do, and that is talk to one another and work with one another more closely than we ever have." Erin was talking about herself and her colleagues there, but the concept applies infinitely to students as well: without real partnerships, discussions, and collaboration, nothing can be accomplished in this new landscape. Learning to use Synth to foster these key aspects in a hybrid setting now, will prepare you for success in the 21st century classroom.