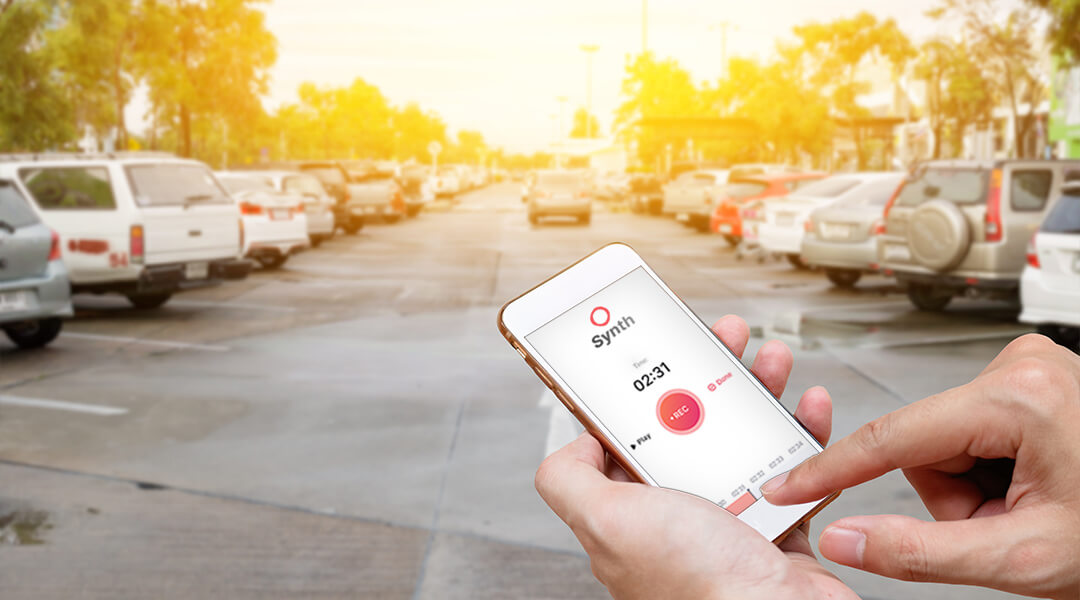 It's the end of the day, you walk down the school hallway, out the door, and into the parking lot. Then it hits you: that reflective thought or burning question.
What if I tried _________ next time?
I wonder if ________ could coach me on a new learning strategy?
This phenomenon is what we call 'The Parking Lot Epiphany' – a very real thing that many educators have experienced. Often we're left hoping that we can schedule time, in already busy days, to share a reflection or ask that lingering question to a colleague, coach, or friend. And sometimes, you don't even think about the question until you're in the parking lot.
We so often encourage our students to share, reflect, and ask questions at the end of a lesson or unit; as teachers, we don't always have the tools to do this effectively ourselves – even if we know it's what we should do. Maybe we need to think of this as a 'teacher exit ticket'. By capturing our epiphanies through an audio recording, we are opening up conversations to be the catalyst for deep connections and meaningful reflections.
We need a tool in our pocket (literally) where we can leave an audio thought on our own time for another colleague to build upon, on their own time. A tool to use when we don't have time to join a live conversation, but still want to share our reflections with another before they become lost in the rest of our day.
These epiphanies are a valuable part of our day and often are the culmination of many thoughts and ideas running through our heads. But they no longer need to fall through the cracks of a busy day—record, share, and listen with Synth.
Create a Synth Channel today. Think of this as your personal Audio Journal Channel. Record all of your reflection synths here, and then if you choose, share them to other Channels later on.
Looking for more ideas on how to use Synth? Check Out:
9 Ways for Educators to Use Synth with Educators