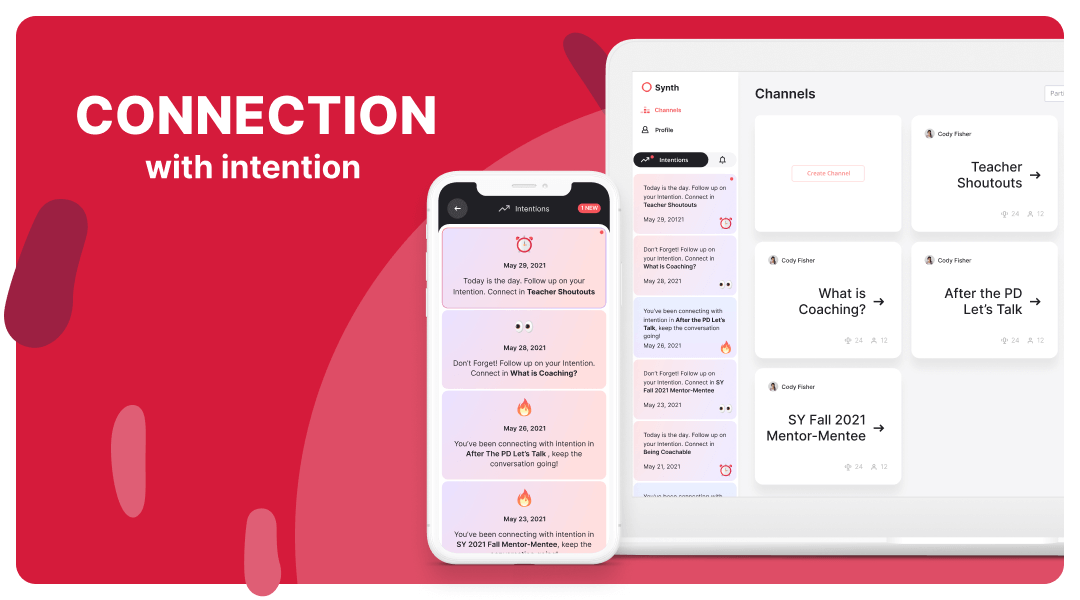 Aligned with our new focus, Connection with Intention, we wanted to give our educators, students, and administrators an audio tool to make time for intentional conversations, on their own time. In alignment with The Coaching Construct, belongingness needs to be fostered and connections strengthened. 
We're committed to creating features and tools within Synth to meet this goal, so let's take a look at what's new.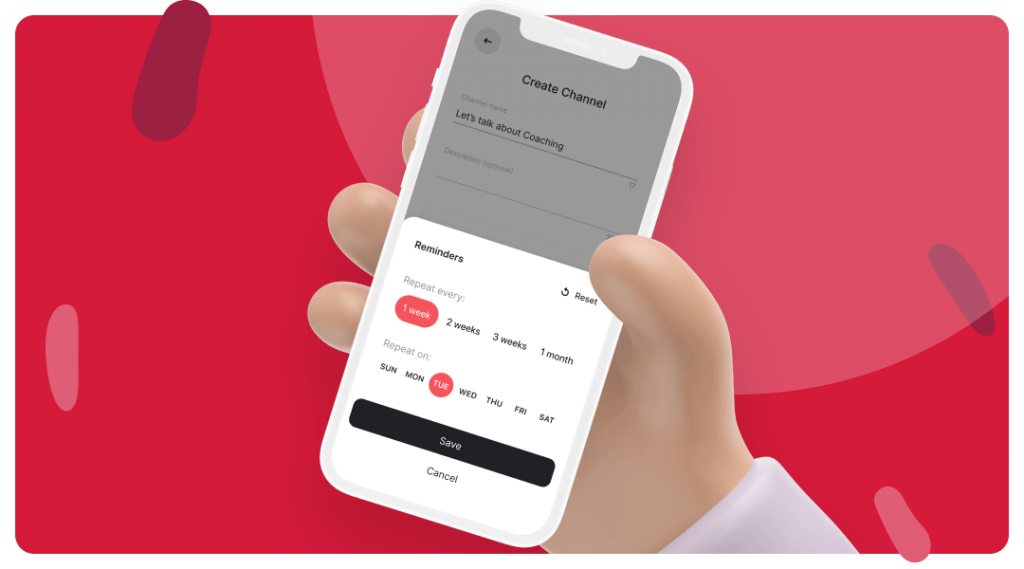 Setting Intentions 
For connections to be deepened between teachers, we know the conversations you have need to happen at a frequency that conversations occur within other relationships. Think of them like weekly catch-ups with your friends or loved ones. To support this, Synth wants to make having conversations incredibly easy and be able to fit into the cracks of time left in our busy days.  
Now, with Synth, you can set your intentions of how frequently you want to communicate with your Channel participants. Once set, you'll receive regular reminders to connect. Setting your intentions for communication builds stronger bonds within relationships, leading to stronger connections in your school and district. 
Learn how to set your intentions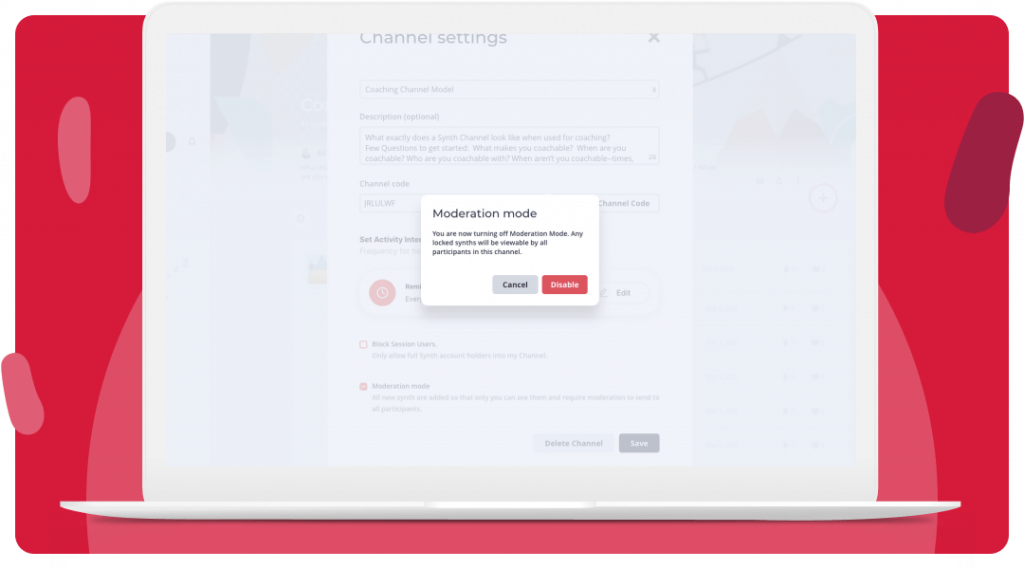 Moderation Mode 
All Channels created are automatically entered into Moderation Mode, meaning that all Synths from participants are private and only viewable by the Channel and synth creator, until unlocked by the moderator.
Now, you can disable Moderation Mode for a Channel, allowing for open conversations, discussions and replies among all Channel participants.
Learn more about Moderation Mode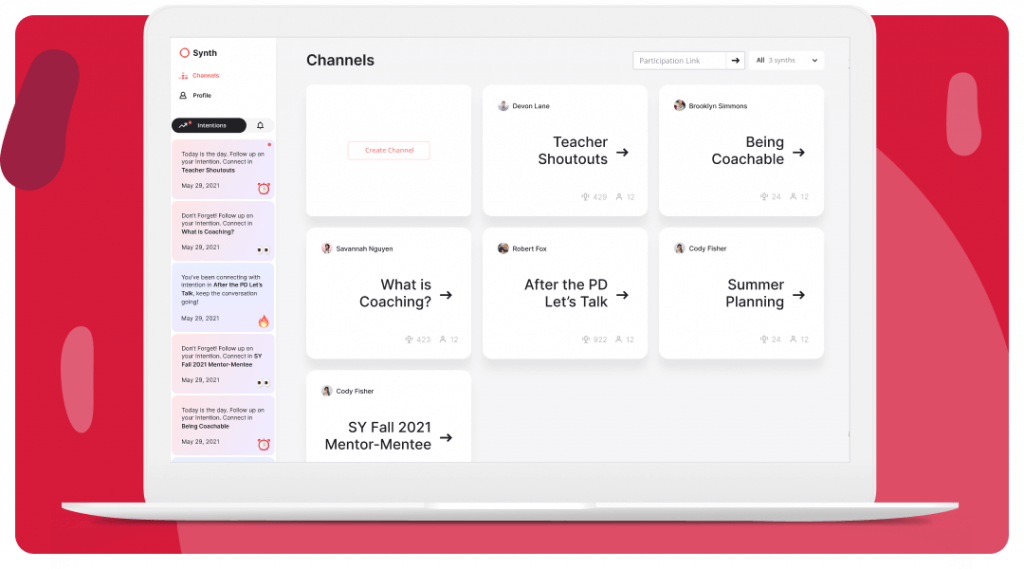 Sidebar
The Synth Sidebar now includes all Intention reminders and notifications.  Within the sidebar you can also find Channels and Profile, as well as links to our Privacy Policy, Terms of Service, and Log Out. 
So, what are you waiting for?  Login into your Synth account. Create a Channel. Set intentions to connect with your colleagues, and start fostering a sense of belonging with your fellow teachers.
Haven't created a free account yet? Start here.