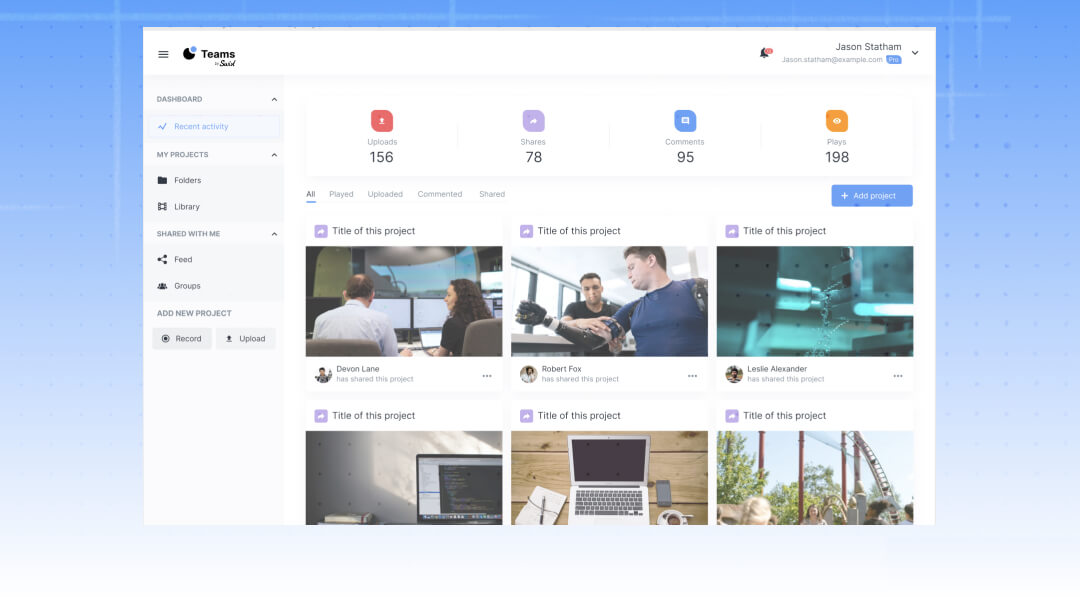 Swivl's upcoming release next week is bringing some exciting changes to both the logos and icons of our mobile apps on the App Store and Google Play. The change will also be visible in our Teams platform. Rest assured, you're in the right place. This change is due to our recent rebrand at Swivl and to align with our newest products, Synth and Skilled.space to support our mission of scaling coaching in education through the Coaching Construct framework.
In Teams, we constantly seek ways to build tools that empower teachers and students to optimize their full potential through video-based coaching.
Bookmarking and Commenting Prompts
If you've ever wondered how to get more value out of your recordings or you've considered starting a self-reflection as part of your coaching journey, this new feature is here to help.
Introducing: Prompts
Teachers: If you don't have a coach to help guide you through the self-reflection process, Prompts are a great way to help you look past surface level observations and ask deeper questions. Similar to sentence stems, prompts help you frame the discussion around your video. With helpful prompts you can begin to unpack the areas in your instruction where you may eventually desire feedback from others.
Coaches: While providing feedback around a video is the end goal, it can also be challenging to analyze others' videos without first taking an exercise in introspection. Prompts will help you assess your own modeling of instruction. The next time you record to share with teachers, model self-reflection using Prompts for a richer dialogue via video.
Android, Upgraded
Until now, if you have been using Android devices with the Swivl robot and the Teams app, you might have noticed things look a bit different than our iOS version. We're excited to announce the new and improved Teams for Android. Next week, Android users will gain access to a majority of features available to iOS users including:
The new mobile experience looks and feels the same across both environments so schools that support both types of devices can provide the same continuity across experiences.
Our decision to provide Android feature parity with iOS and also enable mobile device charging for non-PDP devices (Lenovo M10 is one such device) are part of our commitment to being platform-agnostic. At Swivl, we will continue to release new features that can be used across the web and in our mobile apps.