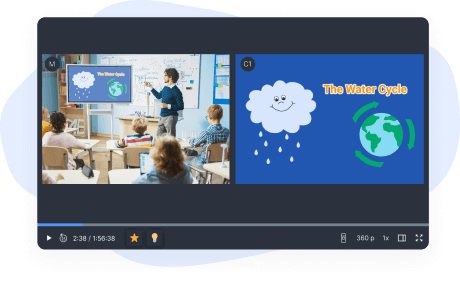 Swivl has been working away this summer in preparation for the new school year. We know the problems you're facing as you return to the classroom. That's why we feel so strongly that our suite of products must be easy to implement so you can focus on what's important, building strong relationships with your students, peers, and administration. With Swivl, creating a welcoming and safe school community where learning and growth can flourish is easy.
Beyond removing complexity across all our tools, here are the key features in each of our products that we're releasing this week and next:
Teams + Robot
One way to build better relationships with peers and administration is through video coaching. It's an invaluable tool in helping new and veteran teachers as they return to in-person instruction. Even your most experienced educators may be feeling overwhelmed and looking for support and encouragement this fall. The latest Teams+Robot updates include:
Improved user experience on our web and mobile platforms to optimize video coaching and observations.
Easier to set goals, reflect, and share your recordings with your coach.
Better evidence gathering through video and content capture using Screencasting and Web Recording now that we've retired Slides.
Quickly join and build Team accounts without needing to invite members.
Minimal setup and maintenance for Team Administrators.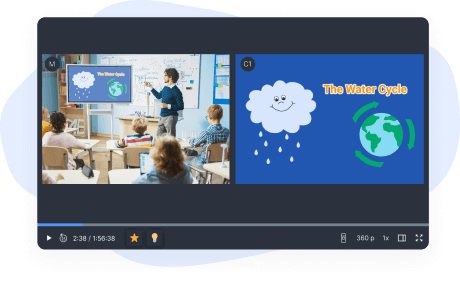 This year, beyond video coaching, we're asking you to do one more thing—to have more conversations. We believe that strong relationships have the power to transform education, and so if there's one more thing you can do this year, we encourage you to have more conversations—with your students, your co-teachers, your coaches, and your administrators. We've made some important changes to our newest audio-based products to help you do just that and it's only the beginning, there's more to come this fall.
Skilled.space
Make conversations with your students a priority so you can establish and grow these relationships. Using our live audio-only tool, Skilled.space, we've made it super easy for you to register yourself and your students, and it's free!
Create conversation Spaces in under 30 seconds.
Build profiles based on interests to engage with your students better.
Encourage and develop important soft skills through live conversations.
Empower students to own their learning and discover their voice.
Synth
Start your school year off by having asynchronous audio conversations, without the "noise" we're accustomed to on other platforms — the distractions and pressure of video or having to compose the perfect chat. Synth is making it even easier to start and sustain conversations in a distraction-free Channel with your students. Based on user feedback, we've upgraded Synth in time for back to school.
No more need for a code to join Channels. Simply share an invite link with your students on your LMS or wherever you communicate.
Use the new Synth playback feature to personalize your conversations by having their profile image in view while you listen to their voice recording.
We are so excited to hear how you are using our tools to develop stronger relationships with your students, peers, and administrators this year. So, what are you waiting for? Jumpstart your new school year with Swivl.