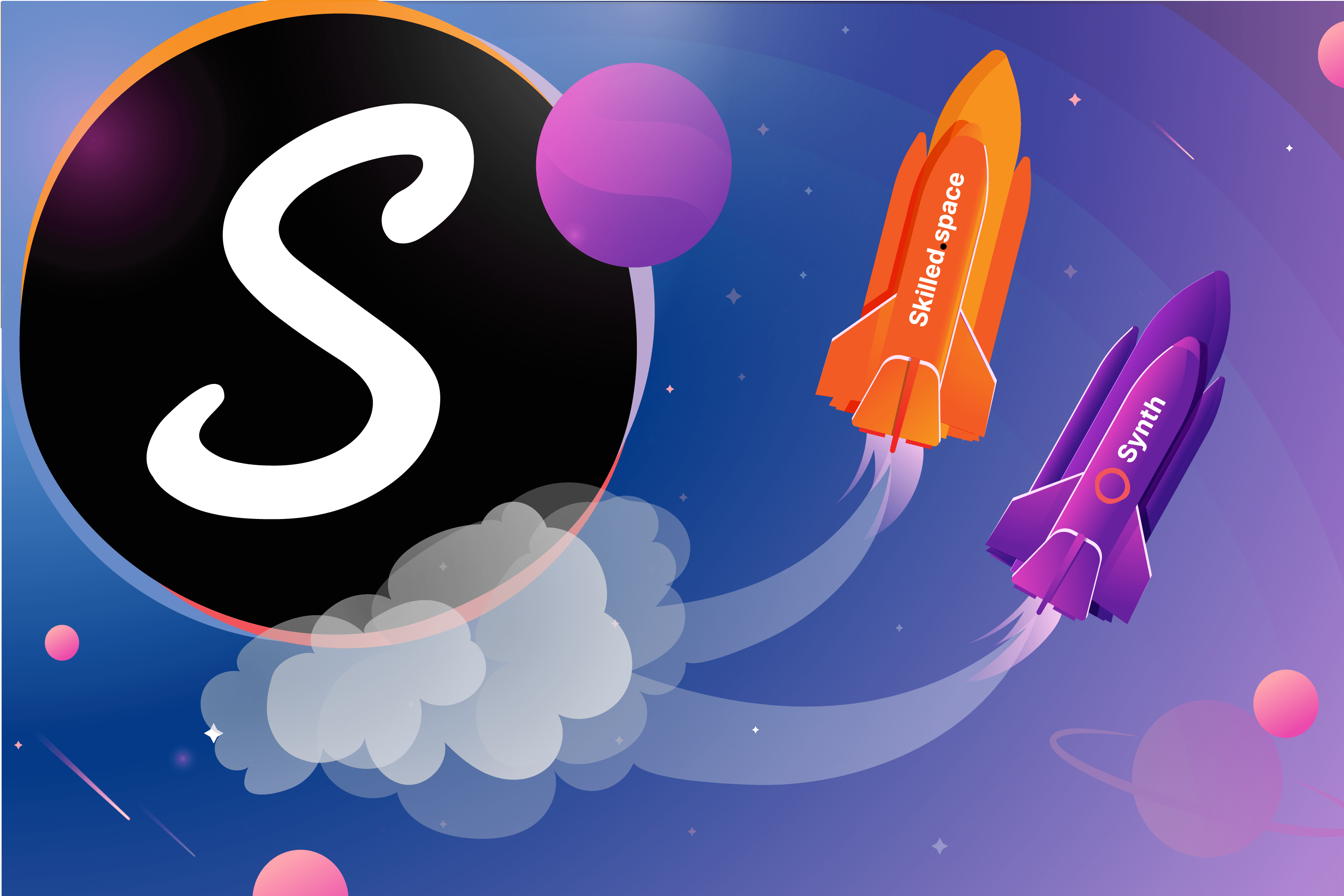 Synth and Skilled.space are part of Swivl's suite of tools to help you have more conversations this year with your students. Conversations that will build trust and form relationships so your classroom and school community thrives. Today, we are launching the latest versions of both Synth and Skilled.space inclusive of new features to support you.
30 Seconds to launch into Space with your students
With the new Skilled.space, get started in 30 seconds with a Personal Space of your own. Once you're in, invite your students into Space with you for:
Virtual office hours
Club meetings
Poetry slams
Small group discussions
And that's just the beginning…
This is a place for you to showcase and encourage student voice. You can reuse your Personal Space by simply renaming it based on the topic, theme, or interest you are discussing.
Beyond your Personal Space, you'll also find a much-improved in-Space experience that highlights the speaker of the moment and shows you interests from their profile. This new feature gives you a conversation starter. Ask the speaker about one of their interests. No interests yet? Ask the speaker to add a few after the Space! Surfacing interests during the conversation provides a better sense of who the student or teacher is and what they care about.
These new features in Space make it easier to invest the time to come together for more and diverse live conversations with your students and colleagues.
Asynchronous audio conversations on your time—and with text
Conversations are core to building and deepening relationships. However, it's not always possible to gather at the same time with varying school schedules. The all new Synth ensures you won't miss out on important conversations with your students anytime, anywhere. When the teachable moment strikes, or when an idea or challenge arises, you have Synth to share it directly with your students or colleagues.

Synth's easy-to-use asynchronous audio is now easier with text commenting that keeps the conversation going when you can't all be in the same place.
Record your questions, ideas, and thoughts
Share with your students, colleagues, and coaches
Listen to responses
Reply with your voice and/or leave a text response
You and your students get to decide what's the best way to converse. With Synth, incorporating student agency is easy. Facilitate learning with open-ended questions and allow for students to be a part of the process as they share their understanding and demonstrate their growth.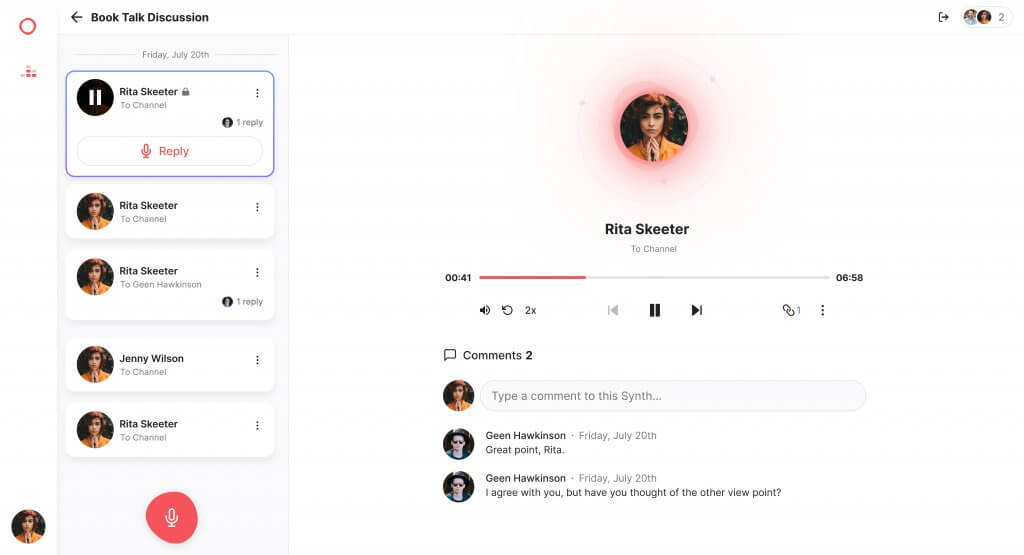 PRO versions available at last
Starting today, you can take your relationship-building practice to the next level with Synth PRO and Skilled.space PRO, but why do you need to upgrade?
Limitless conversations
More conversations means more connecting and more effective relationship building. With Synth PRO you can now create unlimited Channels for anything and everything. On Skilled.space PRO, you can have all kinds of concurrent conversations going on at any time—a Space for you and your class, a Space for teachers to share feedback, and a Space for all kinds of clubs to meet virtually after school…the possibilities are endless.
Personalization and flexibility
With Synth PRO you can create a more tailored experience for students by easily grouping and regrouping them in Channels, and even creating 1-to-1 Channels for personalized asynchronous conversations that continue all year long. And in Skilled.space we have a whole Galaxy for your school, which means freedom to meaningfully and consistently connect. A Galaxy is where your learning community can create a central hub for your whole school or district.
You're not alone with PRO
Our team will work directly with you and your community to onboard, train and provide ongoing support. Talk with real humans when you need them, because it's the Swivl way.
This fall, bring back what is at the core of learning: relationships. Synth and Skilled.space allow you to easily connect with your school community to grow exponentially together.
Get started for free today, or learn more about Synth PRO or Skilled.space PRO.