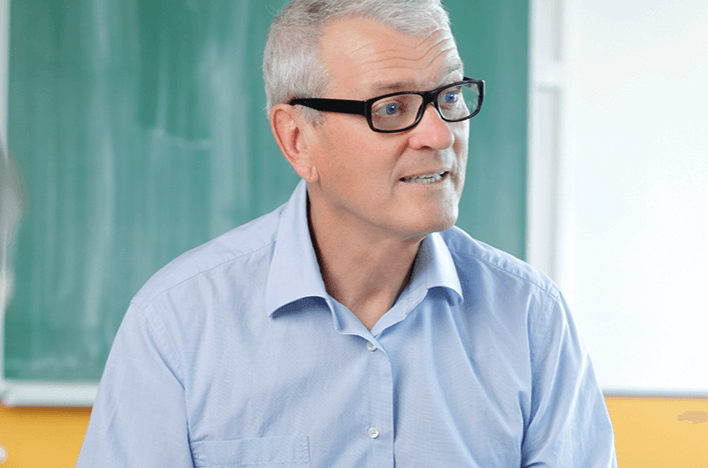 Note: This is a guest post by Dr. Matthew X. Joseph, who has been a school and district leader in public education for over 27 years. He is the author of Power of Us: Creating Collaborative Schools and co-author of Modern Mentor: Reimagining Mentorship in Education.
Want to listen to this post?
Check it out on Synth, Swivl's asynchronous audio tool.
What do school and district leaders want?
To inspire change.
To empower colleagues.
To help their district achieve its goals.
After 17 years in educational leadership, I've seen many leaders pursue these outcomes. Why do some succeed, while others fall short?
There's one trait shared by those who inspire, empower, and help others, even when schedules are busy and resources are scarce. That trait is effective, efficient communication.
Leaders who communicate well get results faster
Everyone working in schools has experienced the frustration of things moving too slowly. An exciting initiative takes months of planning before it turns into practice.
One reason this happens is information gets shared too slowly. When messages are unclear, not delivered, or not heard, a leader's job becomes more difficult.
Swivl builds audio and video coaching tools that help administrators move faster by communicating better. With the right tools, you can move from idea to practice in days instead of weeks or months.
Below are three ways school and district leaders can enhance your communication, and how Swivl tools support each practice.
1. Get educators aligned faster by streaming video cross-district
One challenge school and district leaders have is getting all teachers and supervisors aligned with best practices used by colleagues.
Sharing these findings in a meeting or PD session is a good start, but is inefficient. Much is lost in the transfer from classroom to meeting room. People miss the message because they don't attend the meeting or misunderstand the presentation.
Sharing best practices in a meeting is good, but showing these successes through streamed video is a powerful way to enhance key initiatives.

Dr. Matthew X. Joseph
With the use of a Robot, Swivl's best in-class audio and video streaming device, PD expands from a meeting room or library to your whole school or district. Like a teacher flipping classrooms, leaders can use a Robot and audio markers to speak in one space and allow educators to watch live video of the meeting from across campus or at home. These videos can be recorded, shared and discussed through the Teams platform for ongoing professional learning.
Educators can go one step forward by using their Robot to stream high-quality video of classroom design or instructional strategies from their class to educators around the school or district.
Sharing best practices in a meeting is good, but showing these successes through streamed video is a powerful way to enhance communication around your district's key initiatives. When it comes to getting everyone in your school or district on the same page, seeing each other's work on video is hard to beat.
2. Host deeper, more personalized PD with asynchronous audio
After a PD session, teachers and administrators often have questions and ideas to share.
However, the professional conversation, and therefore the learning, too often stops when the meeting ends. This leads to you and your team taking time to answer one-off email questions needed to clarify misunderstandings.
With Synth, Swivl's tool for asynchronous audio conversations, school and district leaders can help educators connect with intention, diving deeper into ideas shared in PD sessions, and reducing the number of follow-up emails you get to answer teacher questions. This happens through asynchronous audio discussions and other community-building interactions that happen on mobile devices anytime, anywhere. Leaders can then listen for those with unique needs, and follow-up with personalized support.
When great professional conversations do happen, they are often lost after the moment ends. However, Synth allows you to save and re-listen to these conversations to ensure ongoing reflections are made about professional development threads.
3. Make collaboration ongoing to build capacity and relationships
Authentic collaboration is essential for achieving shared goals in any school or district. Though teachers and administrators crave time to plan and reflect together, these opportunities are often scarce.
When teachers seek support from colleagues or need an outlet to unwind, they often head to the faculty lounge. Make the faculty lounge open all day, and educators don't have to wait to reach out to get ideas, seek help, or find ways to work through their challenges. Educators can drop in or out of Synth conversations as schedules allow.
Effective leaders work on high leverage tasks that create high value for their staff or their organization.

Dr. Matthew Joseph
As a leader, you can choose to be a part of certain Synth channels with other administrators and teachers, so you can "keep an ear to the ground" of what's happening in your school or district. This is not to suggest you are listening in on colleagues' personal conversations. Instead, you can use Synth channels as a way to gather feedback and ideas from others.
Leaders can do more faster with tools that give them leverage
Schools are multimillion-dollar organizations that require many structures, processes, and functions to operate. Leaders have limited time to do their jobs and help others do theirs, too.
One way good leaders do more in less time is through leverage: identifying tasks that allow them to do the greatest good for the greatest number of children and their families with the least amount of time and resources. Effective leaders work on high leverage tasks that create high value for their staff or their organization.
Swivl's Teams + Robot, as well as Synth, give administrators more leverage by facilitating effective, efficient communication. By streaming audio and video, as well as holding asynchronous audio meetings and discussions, school leaders can share more information faster, ensure conversations happen more frequently, and build relationships more efficiently.
All of this means leaders can do their job better without spending more time doing it.