Swivl is a proud partner to schools of education to help create the next generation of teachers.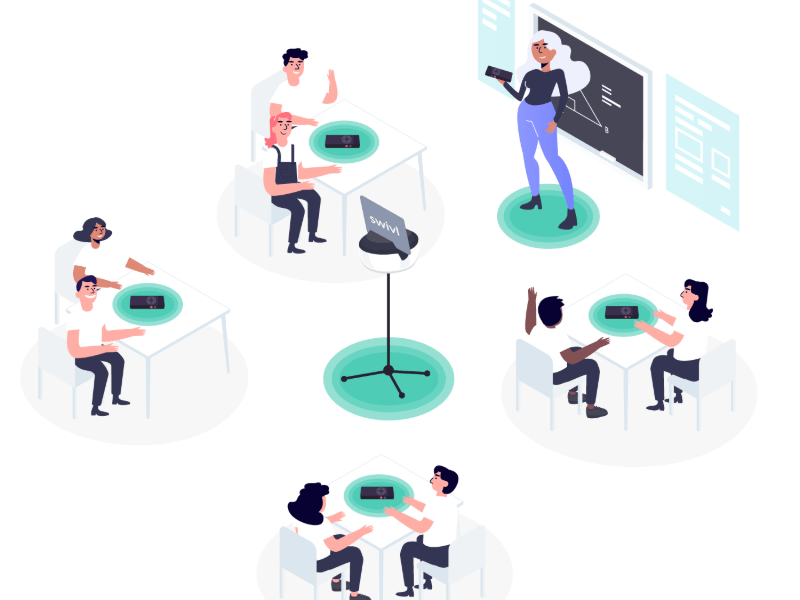 Schools of Education
PPAT and edTPA
Whether your program relies on edTPA or PPAT for teacher candidate certification, Swivl optimizes and simplifies recording and submission experience for student teachers. Invest in the best video solution and check out the infographic to learn more.
In addition Swivl is the most trusted video tool in K12, perfect for field experience teaching. Learn more.

Swivl for Research
The best classroom data
The best research projects require the best data. Swivl enables simple, high quality video and audio data collection to satisfy the most stringent research requirements. Stay in the platform and take advantage of the collaboration and commenting capabilities to identify and extract key moments.
Learn more about deploying the right tools for your next research project and why more than 40,000 schools worldwide trust Swivl.
Successful Program Footprint
Swivl is an integral part of the teacher candidate's experience. From micro-teaching to part-time field teaching in local K12 schools, Swivl is an essential tool for new teachers. Explore Louisiana Tech's journey with Swivl - download the case study.
Listen to the complete webinar to hear how leading institutions use Swivl to improve classroom instruction skills.
Support a Diversity of Programs
Swivl helps schools deliver more frequent, consistent, and actionable feedback to students - even at a distance. Capture video for EDTPA and other credentialing programs. Use Swivl cloud to keep your content secure and organized while enabling deep collaborative work among peers. Whatever your program's needs, we can help.
Let's talk
Sign up to schedule a time to consult with one of Swivl's teacher prep experts.