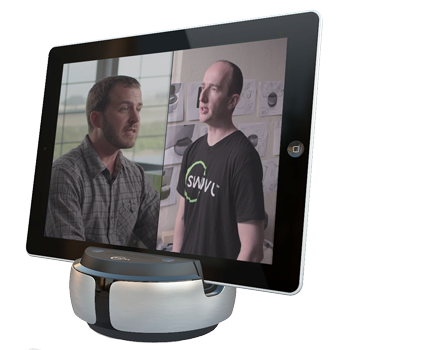 Making video more natural, useful and engaging
We make a robotic video accessory platform with seamlessly connected cloud services and robust SDK's. We believe in the power of video for sharing information, instruction and collaboration. But there are barriers that prevent regular use. We enable the broad, regular use of video use with solutions focused on eliminating these barriers.
About Swivl?
Swivl (Satarii, Inc.) was founded in 2010 in San Carlos, CA by Brian Lamb and Vladimir Tetelbaum, two design industry veterans with a proven ability to manage complex product operations, bootstrap and scale business. The leadership team includes experienced entrepreneurs and educational marketing, sales and business development experts.
Interested in joining our team? Current open positions include:
Contact us at jobs@swivl.com for more information.