Share your Swivl insights on Twitter and join the community!
The only complete video review and
collaboration solution for K12 schools
and Schools of Education.
Going Hybrid?
Hybrid classrooms are an essential tool for getting our schools through this pandemic. Learn how our solutions set everyone up for success.
"The need to teach the students both in front of you and remotely is opening up a whole new space of planning and teaching practices,"
Co-CEO, Brian Lamb from

Stream, Record, and Share
The Swivl CX robot rotates to follow the teacher automatically. It connects to multiple Markers for audio throughout the room and uses the tethered iPad (or mobile device) for recording video or streaming (Zoom, MS Teams, Google Meet). It's easy for teachers to set up and operate as a daily part of class. Get specs.
View and Collaborate
With Swivl Teams, you can securely view the video for self-reflection, share with a colleague for peer feedback using time-stamped comments, or share with a coach for Rubric evaluation. It's easy to use and completely secure inside the Swivl platform. Learn more.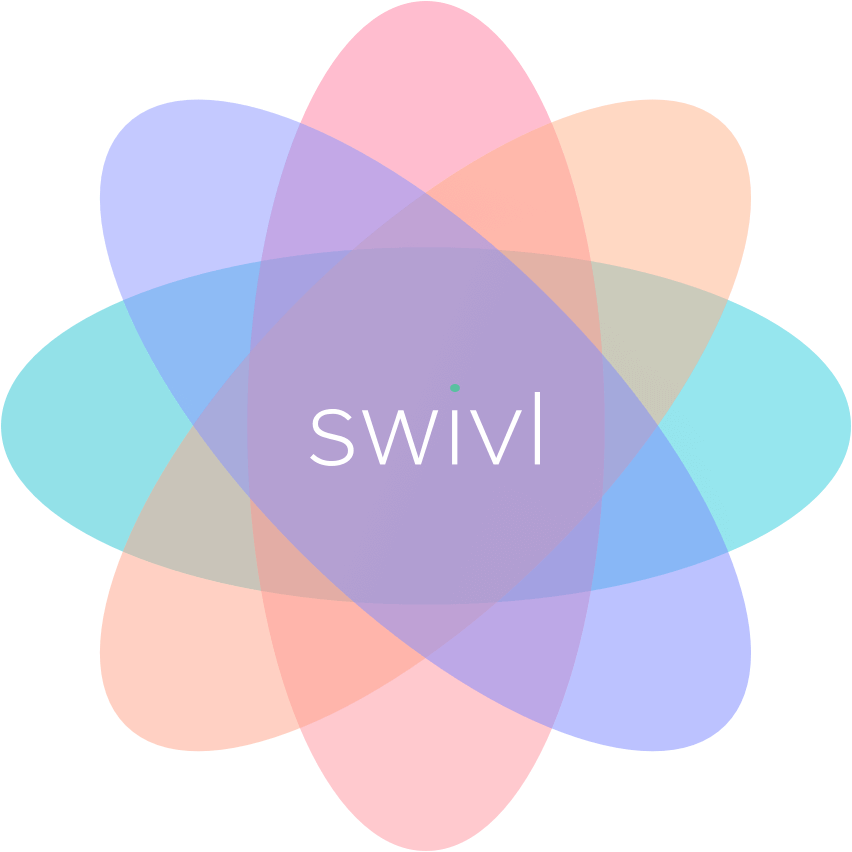 Blog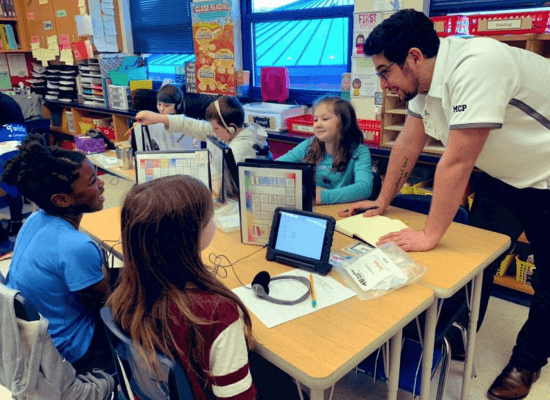 It all started in a high school math classroom in Washington, D.C. Two math teachers, Kareem Farah and Rob Barnett, connected over their shared frustration: both were trying to teach […]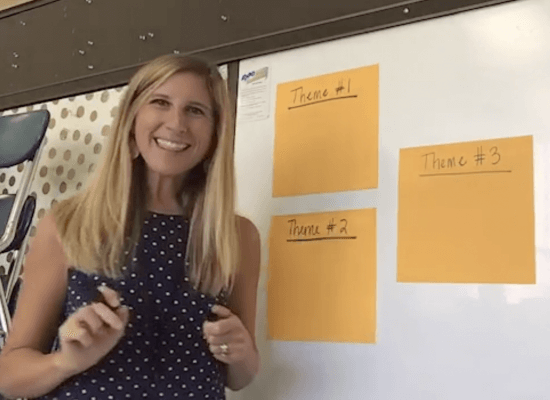 About River Forest Public Schools District 90 Located in the Chicago SuburbsUpper middle class neighborhoodTotal student population is about 1500Adopted a hybrid learning model for 2020-21 About Renee Epstein English […]
Teachers should be empowered to face the challenges they experience in their own classrooms. As a fourth grade teacher, I met with my instructional coach just once per quarter. It […]
See all our news
"Swivl has made it possible for our teachers and students who learn both in person and remotely a better way to communicate. It gave our teachers the ability to move around their classroom again."
Fairmont Preparatory Academy
David Clovis, Fairmont Academies Coordinator
"Swivl is the best tool for our school for brining at home learners into the physical classroom space! We love it!"
Almaden Country Day School
Buck Crocket, Director of Technology
"On any given day we will only have half the students on campus and in classes in order to maintain social distancing. By using Swivl to live stream, the students at home can see and hear the teacher AND the rest of the class; and the students in class will also be able to see and hear the students at home. This will allow us to teach to both sets of students at the same time without having to balance separate curriculums."
Waynflete School
Page Lennig, Waynflete School
"While Great Hearts is planning to return to campus in the fall, we are committed to proving an online option for any families who need it throughout the year (and certainly for any school closure that is needed). Swivl will be an integral part of building asynchronous video instruction to support that plan, in addition to Google Classroom and Zoom. Furthermore, weekly classroom observations will increasingly use Swivl in order to aid social distancing without sacrificing teacher growth."
Great Hearts Academies
Cammie Passey, Great Hearts Academies
"Shorecrest Preparatory School will be offering a flexible learning option to support students who wish to learn remotely. Swivl will be instrumental in helping us deliver asynchronous and synchronous instruction to keep our students engaged and connected."
Shorecrest Preparatory School
Anna Baralt, Shorecrest Preparatory School
"As with other educational institutions across the nation, we're adjusting schedules and attendance policies to provide safe learning spaces for our faculty and students. We see Swivl as an ideal tool to allow us to deliver content online in a way that will emulate authentic in-class experiences for students."
Oklahoma State University
Rob Terry, Oklahoma State University
"We'll be rolling Swivl in the Fall so that we can teach in person to a reduced in-class population while live-streaming the lecture for synchronous access to students not scheduled to be in class on that day. Instead of having to record separate "online" lectures, with Swivl and an extra 5 min for set up, we can make our curriculum available to all students while continuing to prioritize safety."
University of Wyoming
Evan Johnson, University of Wyoming
"GDS Online – our premiere online curriculum for hybrid learning – came to fruition after the school acquired iPads and Swivl devices, which can be used to stream classes and interact with students."
Greensboro Day School
Greensboro Day School, NC
"Swivl is going to be an ongoing part of our professional development program because in addition to live-streaming teachers want to move around to record asynchronously as well; they don't want to be chained to their computer."
David Lovelin
Hong Kong International School, HK
"We're planning for a return to school in a hybrid approach, including rotating cohorts of students on and off campus. Teachers will be using Swivl and Zoom to live stream lessons to promote participation by all of our students."
Kathy Garcia
Cathedral Catholic High School, CA
"Swivl will allow remote students to experience classroom instruction via Zoom in much the same way that our on-campus students will, including the ability to participate and collaborate."
Todd Deveau
Santa Fe Christian Schools, CA
"Swivl has provided us a great tool to track and explore teacher and student growth and their customer service has been incredibly impressive!"
Matthew D'Agostino
Back of the Yards College Prep, IL
"Swivl provides more opportunities for educators to inform and engage students. And for students, Swivl provides the comfort of face-to-face instruction when they need it and the flexibility of technology when they want it."
Joe Childs
Mitchell High School, SD
"Making an investment in Swivl robots allows for the utilization of enhanced supervision and feedback models than was previously available through outdated technology."
Dr. David Allen
Kansas State University, KS
"Our project is building the skills and confidence of early childhood educators to promote social and emotional learning and the inclusion of all children. Swivl helps our educators in rural areas capture and share the practices they are using with children with their coach. We love the annotation feature to encourage reflective questioning and provide positive feedback. Swivl supports our team to work together collaboratively even when they are far apart!"
Marilyn Armstrong
The Grit Program, Canada
"Having the multi-camera ability to seamlessly synchronize audio and video, coupled with the functionality of being able to choose which audio, either from auxiliary cameras or beautiful rich audio from the markers are crucial to our research."
Tito Ponce
University of Illinois-Chicago, IL
"Swivl allows us to exponentially grow, which is our goal. In every feedback session the mindset is growth: I want to continue to be better, not just for myself but for the kids."
Andrew Duininck
Great Hearts Monte Vista, TX
"As a special education teacher who has students reflect on elements of their presentations such as body language and clarity of speech, Swivl allows my students to receive feedback immediately by reviewing their presentations. Swivl is helping our students develop 21st century learning skills that are essential for success."
Kristina Holzweiss
Bay Shore Middle School, NY
"We cannot see or hear everything. With Swivl, you have a much clearer picture of what your students are doing, and most importantly, what they are 'getting.'"
Keith George
Alabama Department of Education
"Swivl is a powerful tool that allows teachers to be creative, provide engagement opportunities, and create endless learning possibilities."
Yvonne Post
Northside ISD, TX
"I am convinced that videos are productive tools to enhance teachers' professional development and students' achievement. The Swivl robot's ability to navigate with the teacher's movement makes it easy to get the full picture of what is happening in the classroom."
Keysha McIntyre
Fulton County Schools, GA
Our big goal is to help our teachers grow in their own learning throughout the district. Swivl not only meets this goal but it exceeds it and has been implemented in a variety of ways, not just for professional development.
Patrick Donovan
Ames High School, IA
"Swivl is a must for distance learning, and is a great way for instructors to develop good teaching habits."
Kimitake Sato, Ph.D.
East Tennessee State University, TN
"The Swivl has revolutionized my teaching. It's so easy to record one lesson, then play to all of your classes or assign for homework. My time is freed to help the students with problems as they occur. Students love the additional one-on-one interaction. I love the extra energy I have."
Traci Kreppel
Burlingame High School, CA