Share your Swivl insights on Twitter and join the community!
The only complete video review and
collaboration solution for K12 schools
and Schools of Education.
Planning for Hybrid Classrooms?
We believe teachers in K12 schools deserve the support they need to make big impacts in the classroom. That's why we designed Swivl Teams to make it easy for teachers and coaches to record and share video with others to get essential support and feedback. By collaborating over teacher recorded video, coaches can spend more time focused on coaching and less time traveling between classrooms.
With the right tools and support, current students in Schools of Education will become awesome teachers. Through video based self reflection and collaboration with their mentor, teachers get the objective and actionable feedback they need. In addition teachers can easily demonstrate their classroom skills to supervisors with easy to use tools.
Swivl Teams was designed specifically to help administrators transform and retain their teachers by creating a culture of feedback and support in their organization. With the new Swivl Teams, video based collaboration is easier, faster, and more secure than ever before
Record and Share
The Swivl robot rotates to follow the teacher automatically. It connects to multiple Markers for recording audio throughout the room and uses the tethered iPad (or mobile device) for recording video. It's easy for teachers to setup, start/stop recording, and upload to their Swivl account. Learn more.
View and Collaborate
From the teacher's Swivl account, you can securely view the video for self-reflection, share with a colleague for peer feedback using time stamped comments, or share with a coach for Rubric evaluation. It's easy to use and completely secure inside the Swivl platform. Learn more.
Team Improvement
The unique combination of hardware and software in the classroom has proven essential for effective and sustainable video observation programs. Teachers own the recording process and get the support they need, coaches are much more efficient with their time, and Administrators get the access and oversight they need.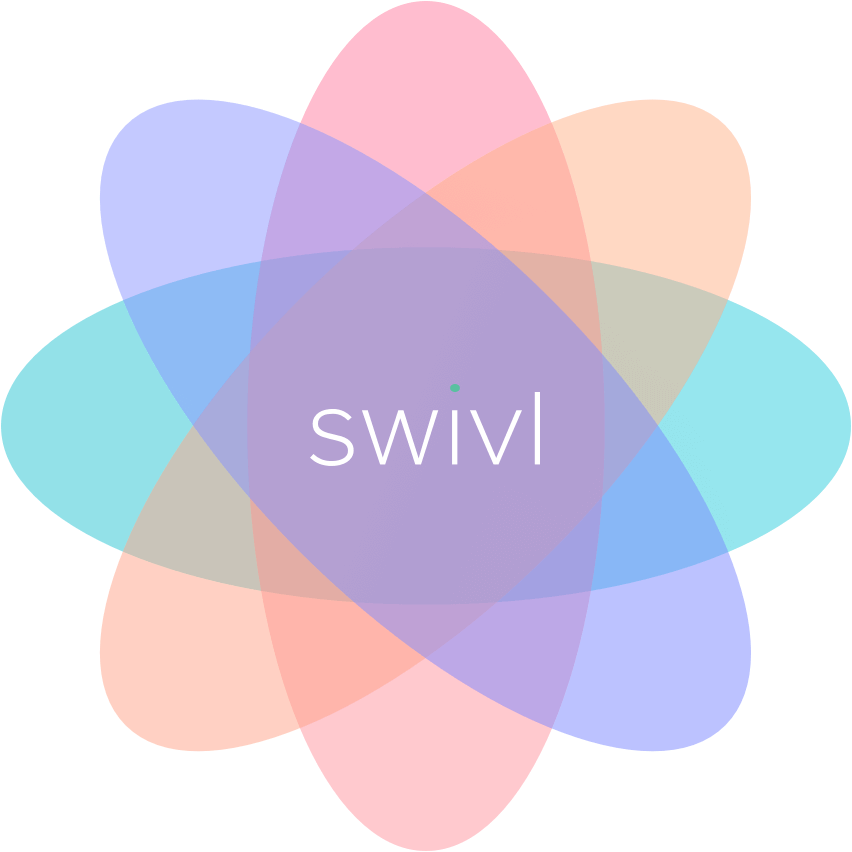 University Lectures
Usually when trying to record a professor and the presentation at the same you can only see one of those clearly. With synchronized Screencasting, professors can clearly record themselves and the presentation at the same time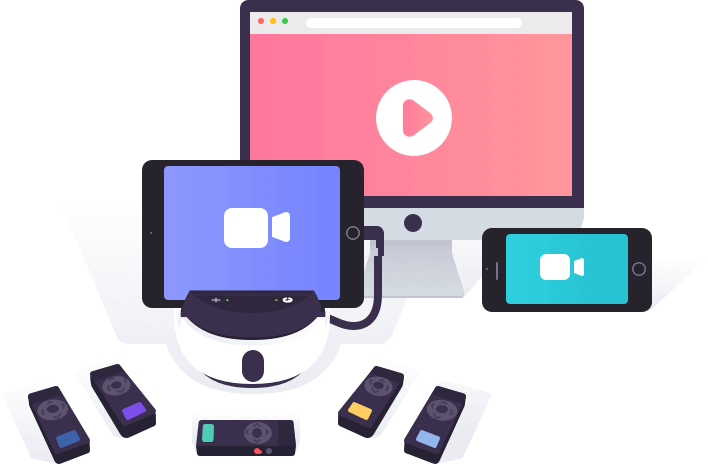 Research
Researchers require high quality video and audio data with an advanced level of storage security. With multi-audio and multi-camera recording, Swivl helps researchers capture the data crucial to their work.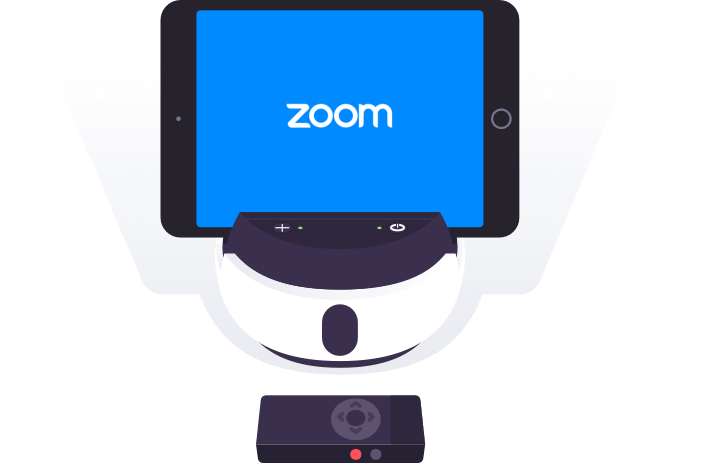 Enterprise
By partnering with Zoom, you can now use Swivl's tracking capability and high quality microphone during a Zoom live video session. This gives you the flexibility to have a more engaging experience, free from the confines of your desk.
"Swivl has provided us a great tool to track and explore teacher and student growth and their customer service has been incredibly impressive!"
Matthew D'Agostino
Back of the Yards College Prep, IL
"Swivl provides more opportunities for educators to inform and engage students. And for students, Swivl provides the comfort of face-to-face instruction when they need it and the flexibility of technology when they want it."
Joe Childs
Mitchell High School, SD
"Making an investment in Swivl robots allows for the utilization of enhanced supervision and feedback models than was previously available through outdated technology."
Dr. David Allen
Kansas State University, KS
"Our project is building the skills and confidence of early childhood educators to promote social and emotional learning and the inclusion of all children. Swivl helps our educators in rural areas capture and share the practices they are using with children with their coach. We love the annotation feature to encourage reflective questioning and provide positive feedback. Swivl supports our team to work together collaboratively even when they are far apart!"
Marilyn Armstrong
The Grit Program, Canada
"Having the multi-camera ability to seamlessly synchronize audio and video, coupled with the functionality of being able to choose which audio, either from auxiliary cameras or beautiful rich audio from the markers are crucial to our research."
Tito Ponce
University of Illinois-Chicago, IL
"Swivl allows us to exponentially grow, which is our goal. In every feedback session the mindset is growth: I want to continue to be better, not just for myself but for the kids."
Andrew Duininck
Great Hearts Monte Vista, TX
"As a special education teacher who has students reflect on elements of their presentations such as body language and clarity of speech, Swivl allows my students to receive feedback immediately by reviewing their presentations. Swivl is helping our students develop 21st century learning skills that are essential for success."
Kristina Holzweiss
Bay Shore Middle School, NY
"We cannot see or hear everything. With Swivl, you have a much clearer picture of what your students are doing, and most importantly, what they are 'getting.'"
Keith George
Alabama Department of Education
"Swivl is a powerful tool that allows teachers to be creative, provide engagement opportunities, and create endless learning possibilities."
Yvonne Post
Northside ISD, TX
"I am convinced that videos are productive tools to enhance teachers' professional development and students' achievement. The Swivl robot's ability to navigate with the teacher's movement makes it easy to get the full picture of what is happening in the classroom."
Keysha McIntyre
Fulton County Schools, GA
Our big goal is to help our teachers grow in their own learning throughout the district. Swivl not only meets this goal but it exceeds it and has been implemented in a variety of ways, not just for professional development.
Patrick Donovan
Ames High School, IA
"Swivl is a must for distance learning, and is a great way for instructors to develop good teaching habits."
Kimitake Sato, Ph.D.
East Tennessee State University, TN
"The Swivl has revolutionized my teaching. It's so easy to record one lesson, then play to all of your classes or assign for homework. My time is freed to help the students with problems as they occur. Students love the additional one-on-one interaction. I love the extra energy I have."
Traci Kreppel
Burlingame High School, CA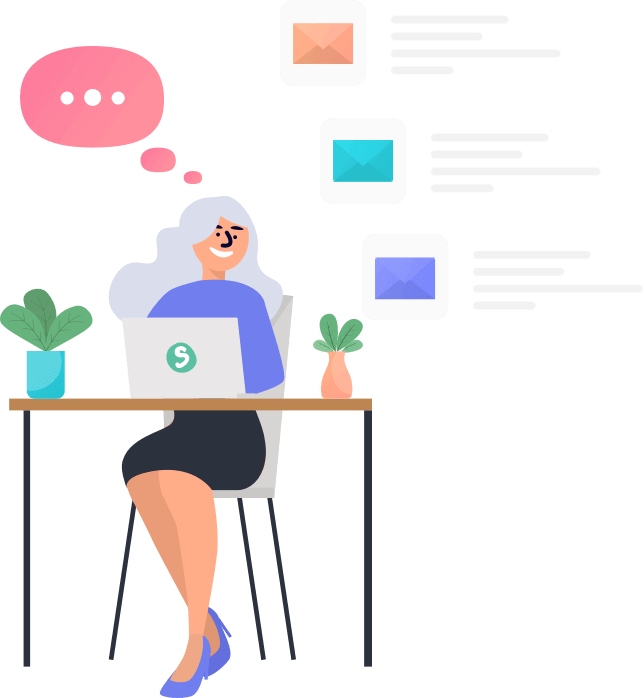 New to Swivl? Get in Touch