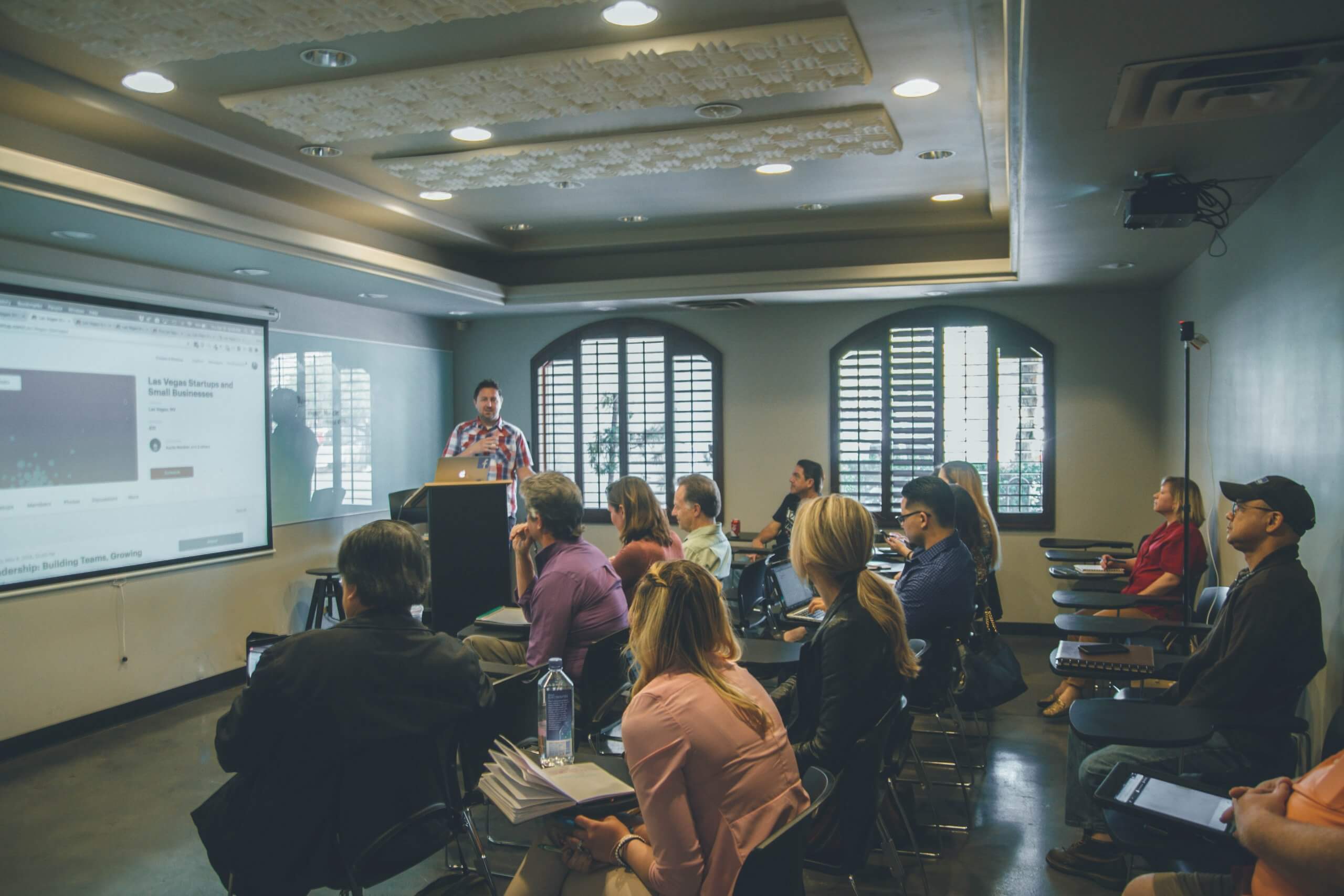 Swivl Teams + Robot in Higher Education
---
Swivl Teams + Robot capture simple, high-quality video and audio data to satisfy the most stringent program requirements.
---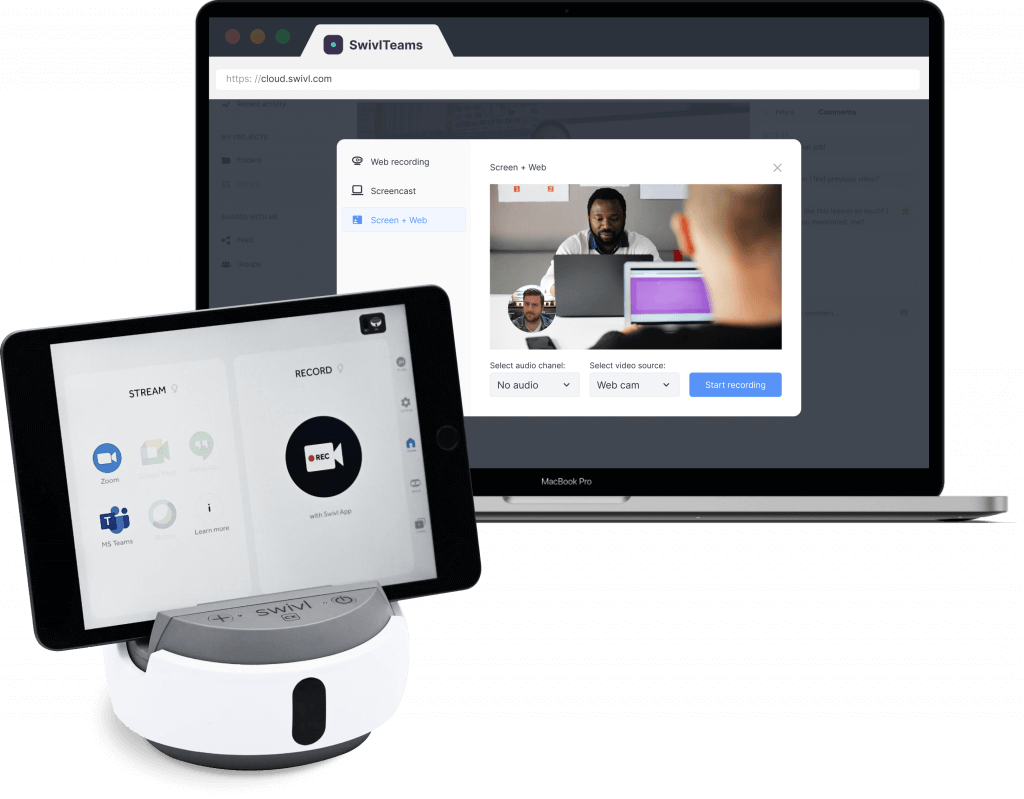 Higher Education institutions around the U.S. are using Swivl Teams + Robot for:
✔ Field Experience and Student Teaching
✔ edTPA and PPAT Certifications
✔ Research Projects
✔ Blended and Hybrid Course Models
---
---

---
---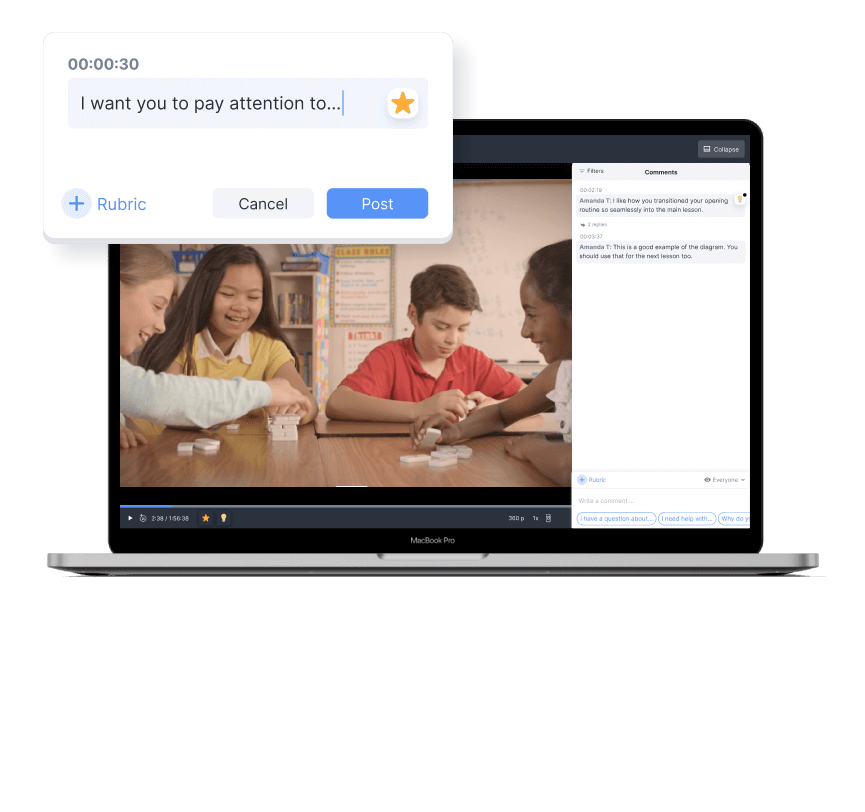 ---
Why Use Swivl Teams + Robot?
➔ Automatically tracks whoever is wearing a Marker
➔ Record from up to 5 video sources
➔ Record up to 5 independent audio tracks
➔ Upload standards from a rubric, or use pre-built templates for evaluations
➔ Collect and analyze evidence with the comprehensive dashboard
➔ Provide specific and actionable feedback with timestamped comments
---
---
CASE STUDY
Creating Immersive Programs
Read how one University is using Teams + Robot to create an immersive teacher prep program.
---
---
From our community
For any teacher, self-reflection through video is a powerful way to perfect their practice. Swivl is a very user-friendly tool to complete this purposeful learning experience.

Stephanie W., Louisiana Tech University
Swivl allows students to watch and rewatch how a lesson unfolds in a classroom. It allows them to focus on how they can change their practice to address situations that are happening.

Douglas Hamman, Ph.D., Texas Tech University
---
---
---
Find a plan that works for you
From Teams by Swivl Department Licenses to Swivl Robot Kits, talk to a product expert to learn which Swivl Tools works best for your initiatives.