What Reflectivity Cultivates
Reflectivity is built to help teachers address 3 key areas to help them navigate education's rapid rate of change.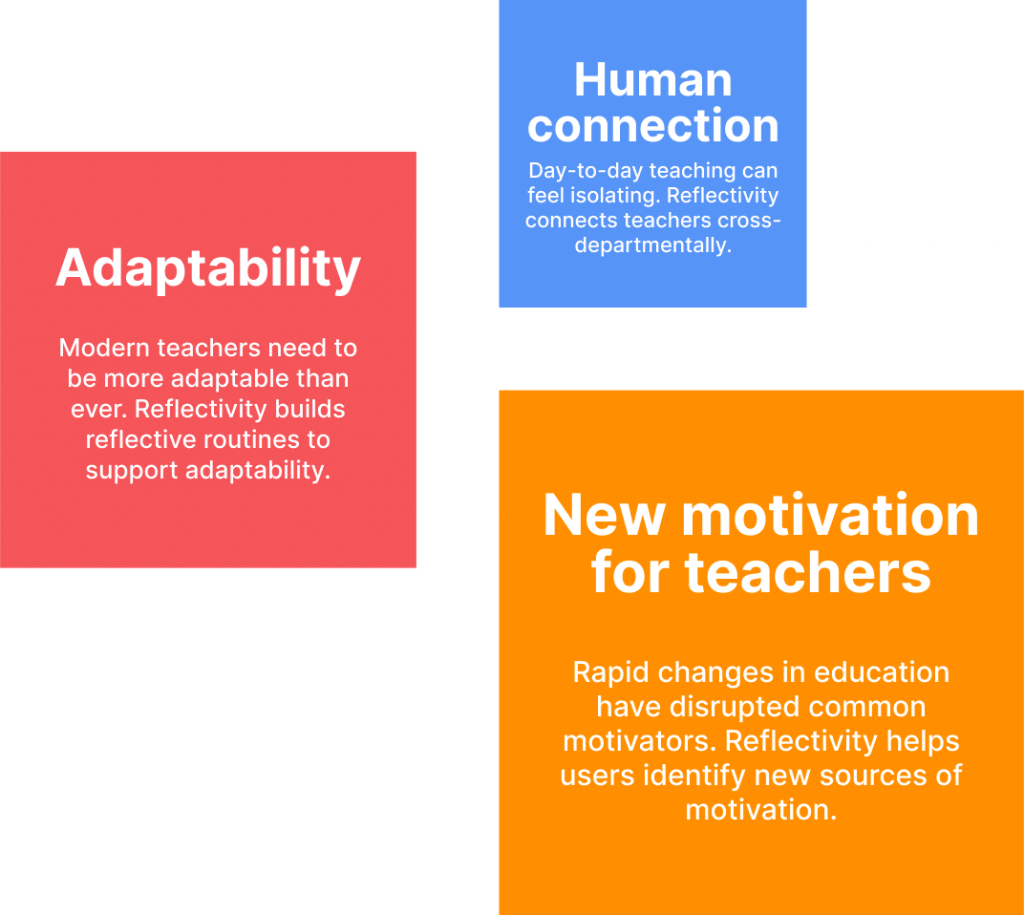 Why Reflectivity?
Build community and motivate professional growth by viewing and boosting your colleagues' work and progress.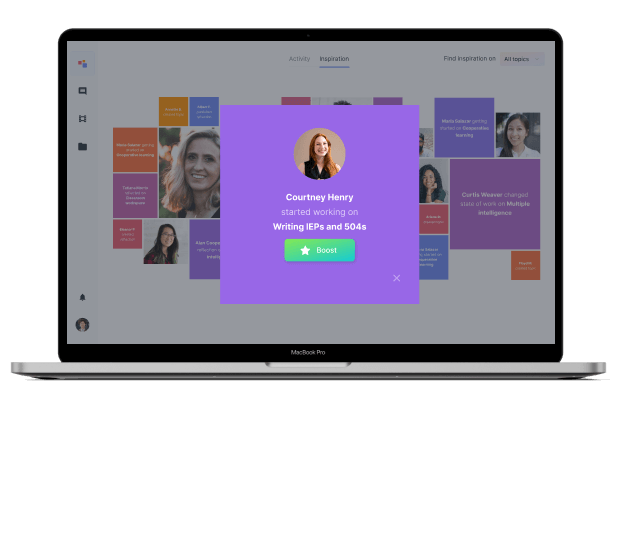 Guide professional growth by selecting up to 3 topics you'd like to focus on. Use existing topics from the Reflectivity Boards or create your own.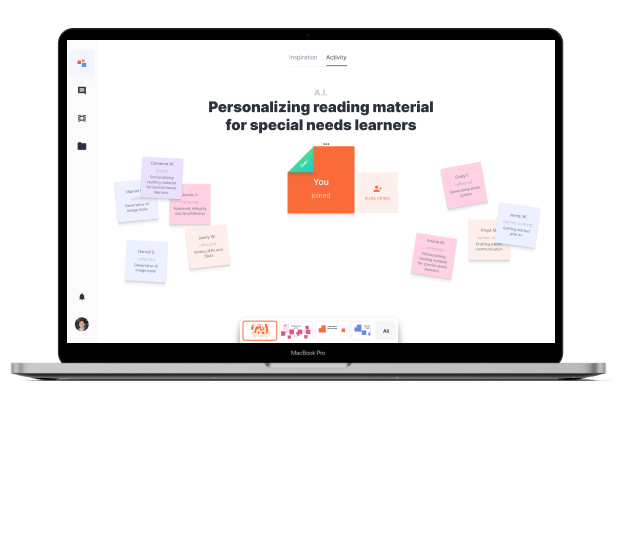 Take consistent action towards topics by adding written reflections and sharing your topics with others to jump start discussions and collaborations.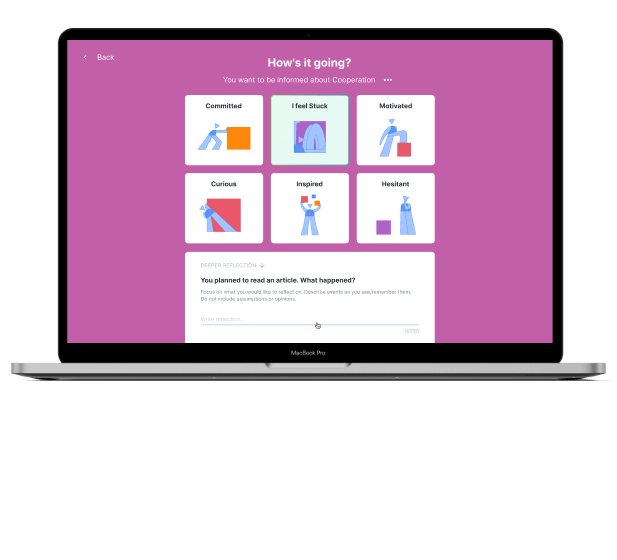 When deeper reflection is needed, upload video evidence, standards from a rubric, or use pre-built templates for evaluations.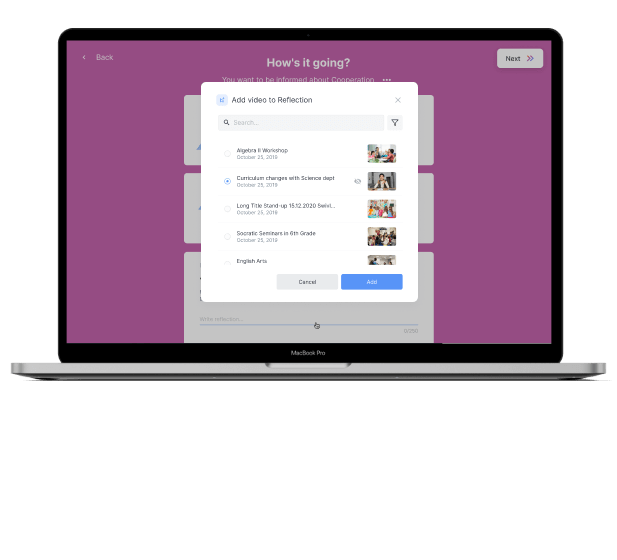 Visit the Administrator Dashboard to gain organizational insights to make more effective resource decisions.