Socializing Reflection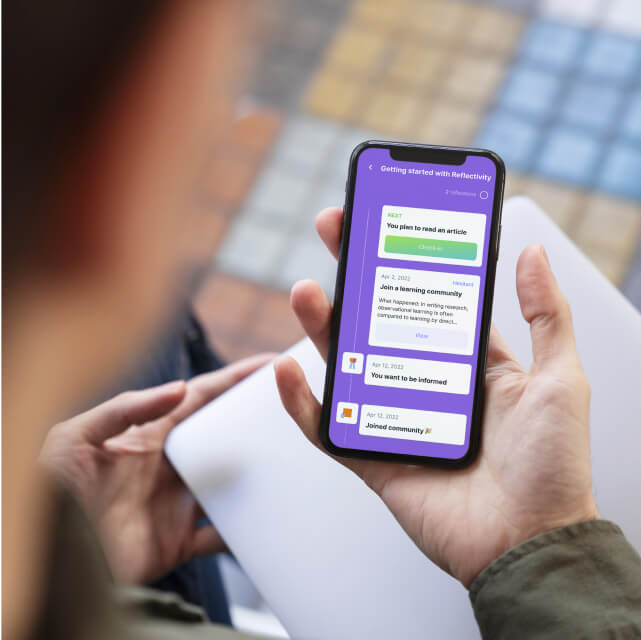 Share thinking
about skills + steps taken to develop them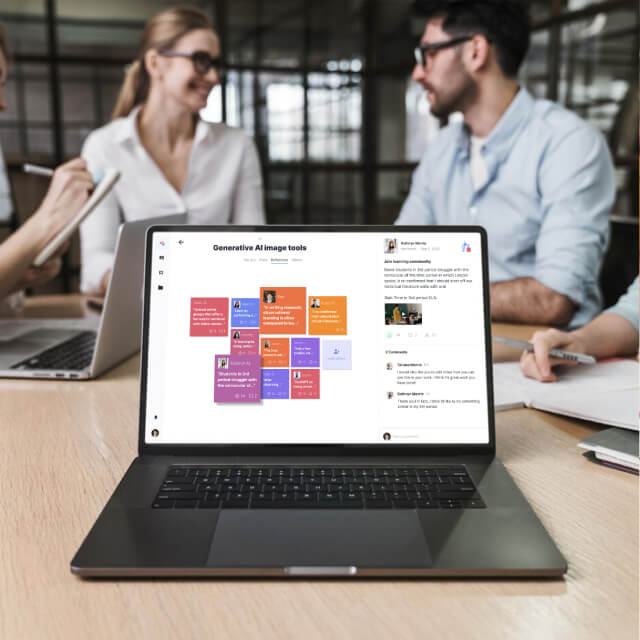 Dynamic communities
built around common skill interests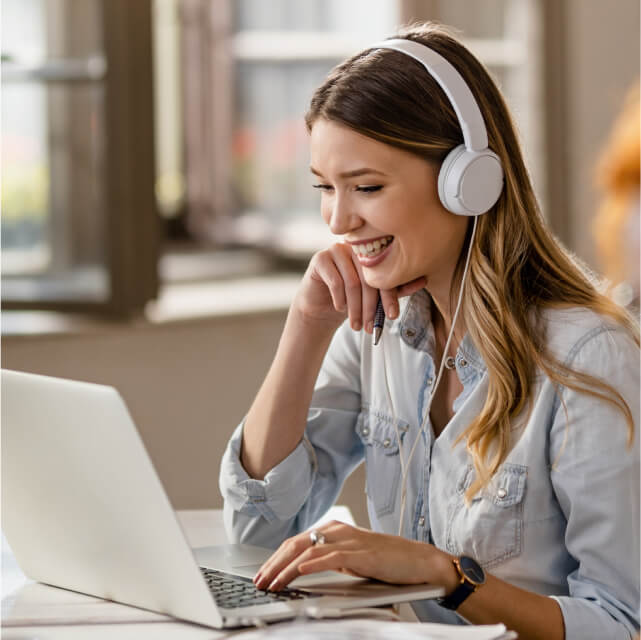 Motivate growth
with encouragement, conversation + feedback
Why Reflectivity?
Build community and motivate professional growth by viewing and boosting your colleagues' work and progress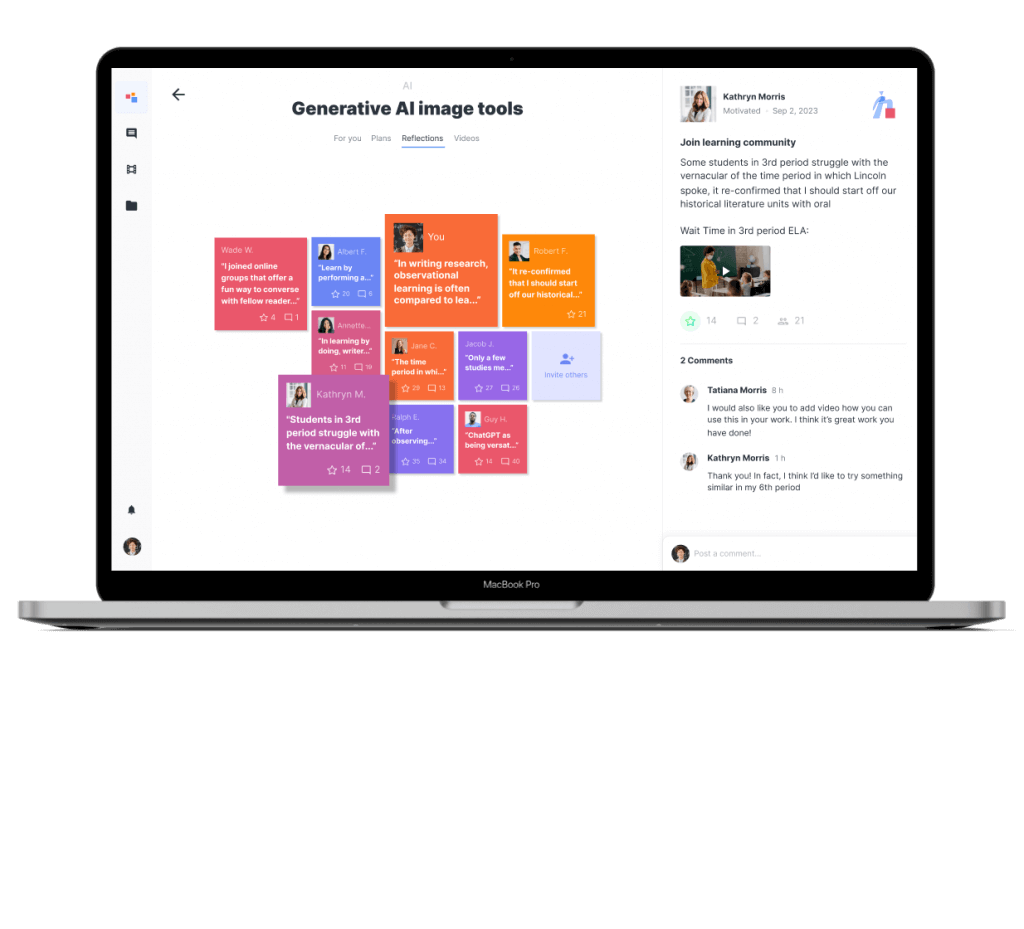 Guide professional growth by selecting up to 3 topics you'd like to focus on. Use existing topics from the Reflectivity Boards or create your own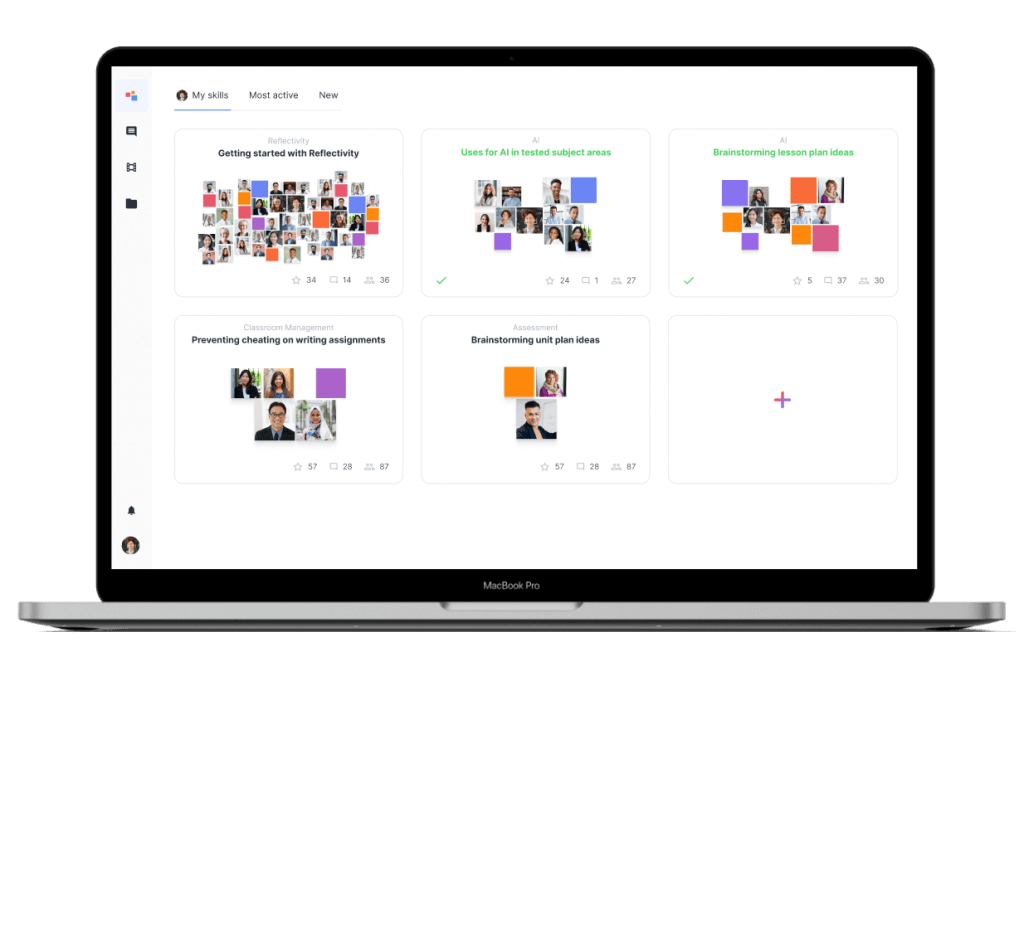 Jump start discussions and collaborations with colleagues who are developing similar skills by sharing your written reflections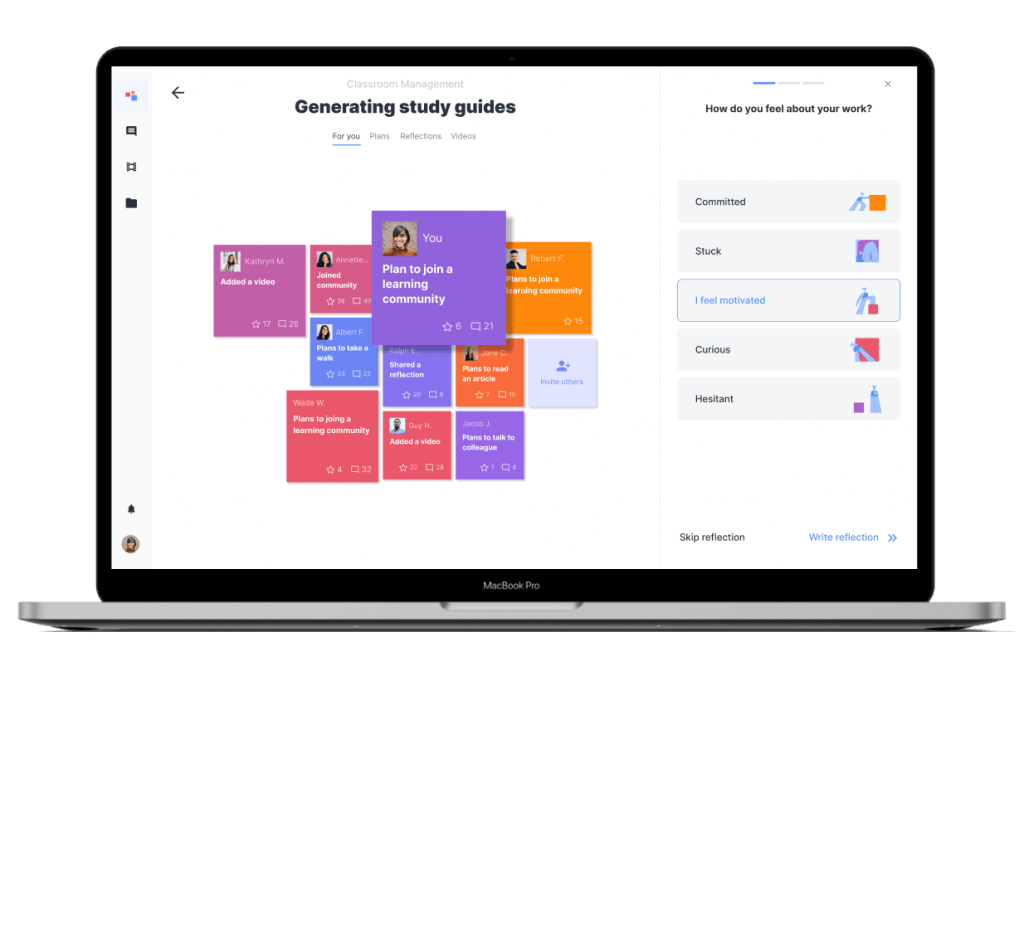 When deeper reflection is needed, upload video evidence, standards from a rubric, or use pre-built templates for evaluations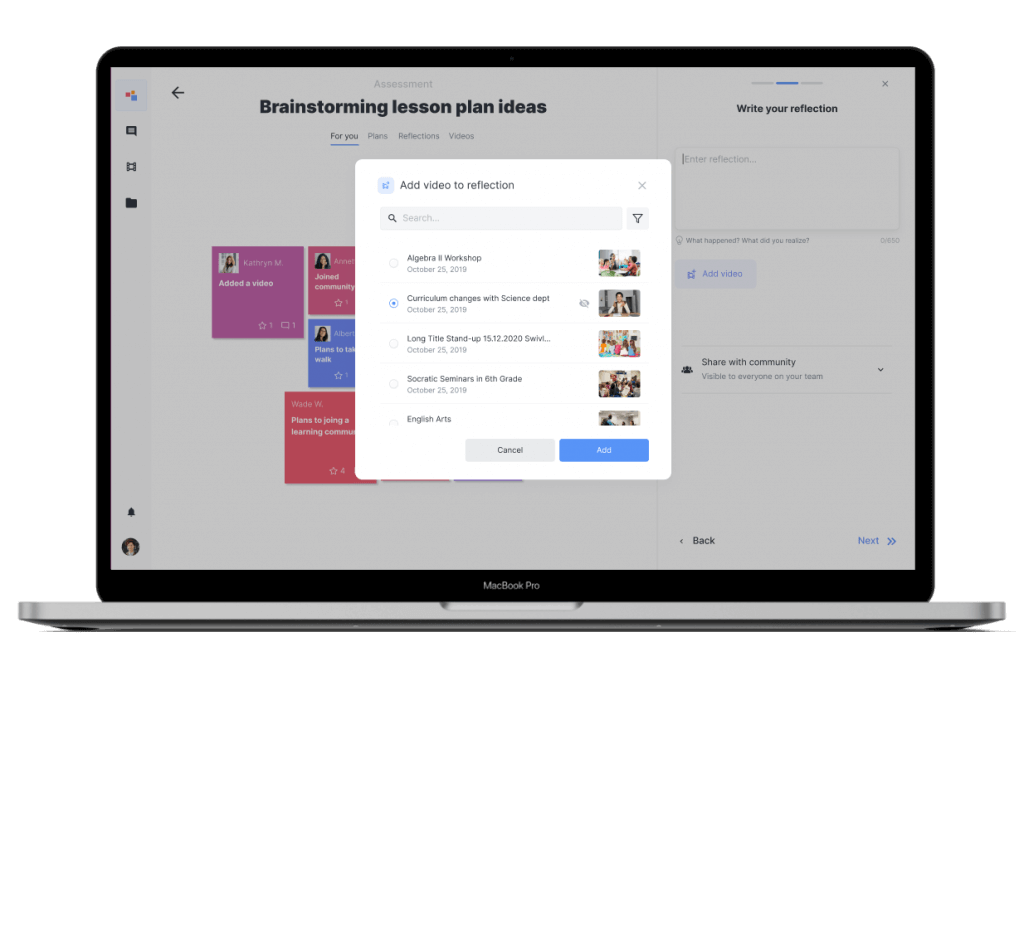 Gain organizational insights to make more effective resource decisions with data from the Administrator Dashboard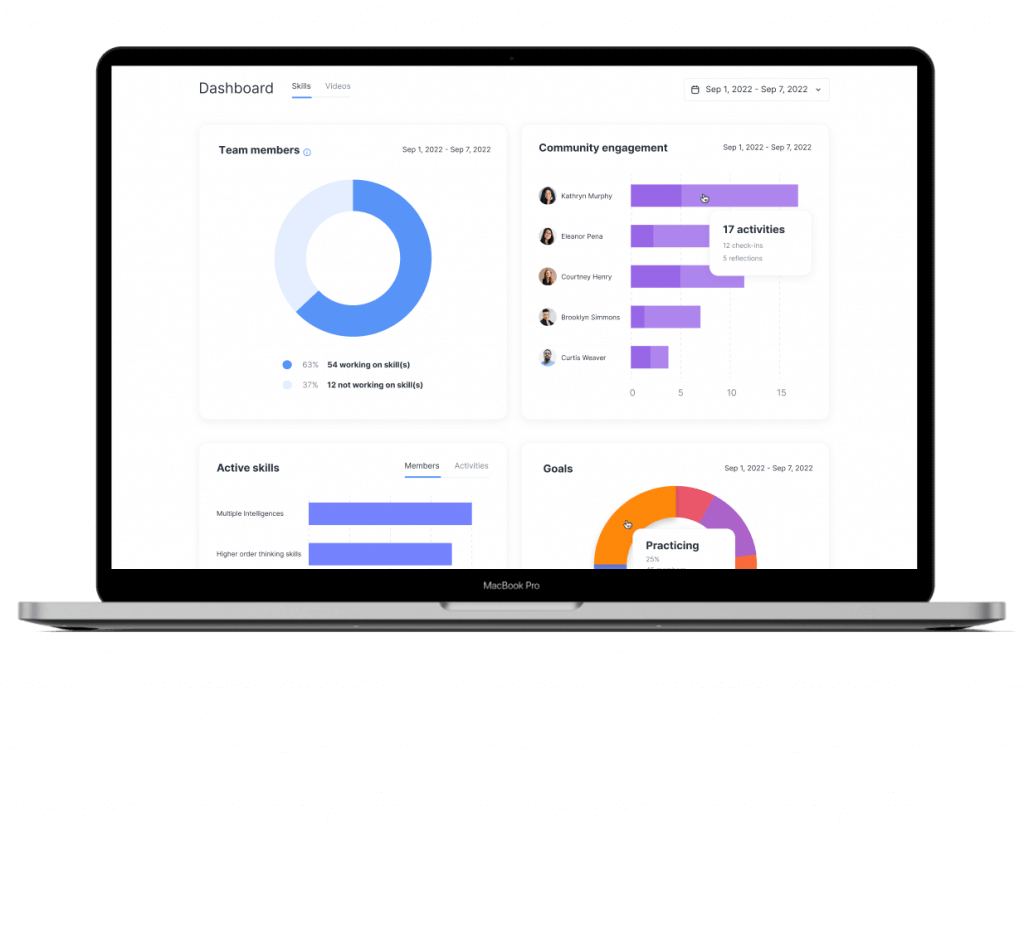 Reflectivity
Mobile Experience
Discover the convenience of Reflectivity's mobile app. Educators can nurture their professional growth and connect with peers anytime, anywhere.