Added Activities
Guided activities
for small groups
Set up Mirror with clear goals and step-by-step instructions to guide small groups through activities and group reflections.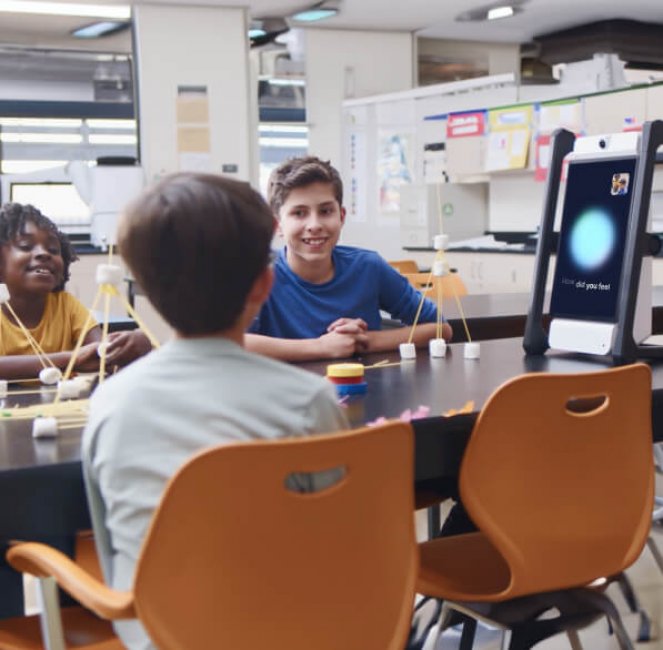 Added Activities
Immersive Calls
Activities can involve calls with specialists, fellow students, and parents, enhanced by our state-of-the-art audio and visual technology for a more immersive and effective experience.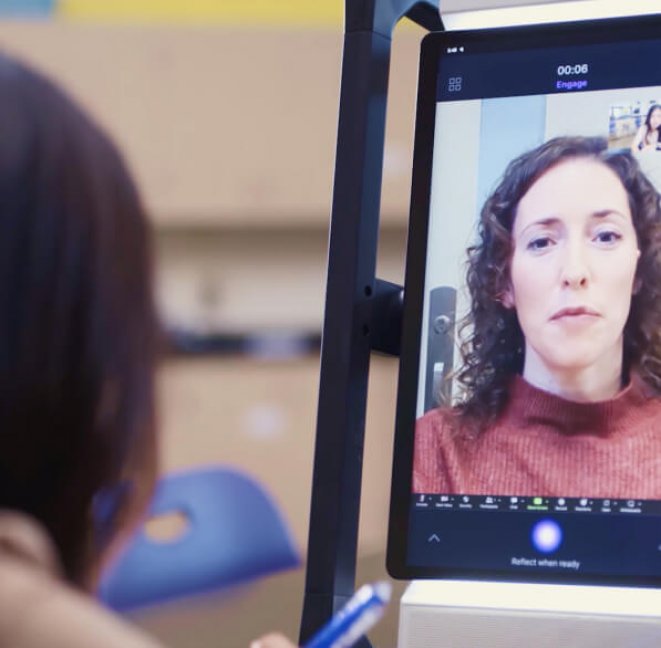 Added activities
Visual thinking
Incorporate whiteboarding for visual activities by using the Mirror as a surface computer when flipped on its back.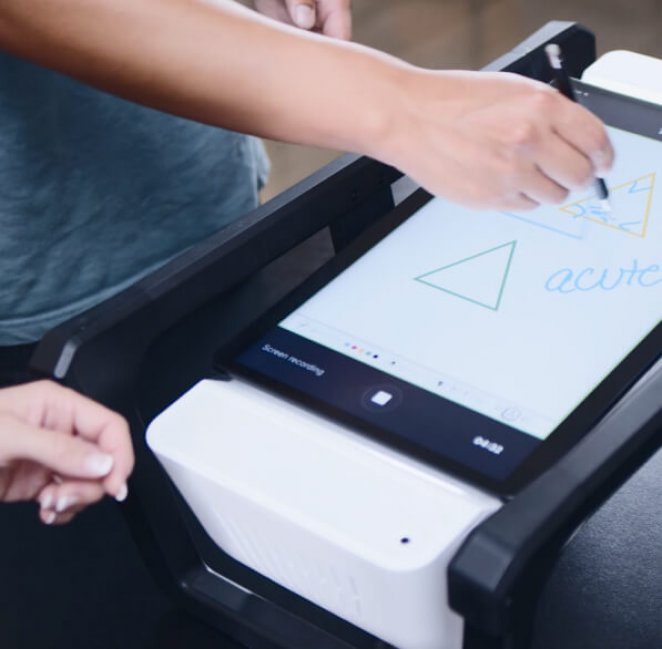 Added activities
Video Observation
Monitor students' higher-order skill development and use Mirror for coaching and professional development for teachers.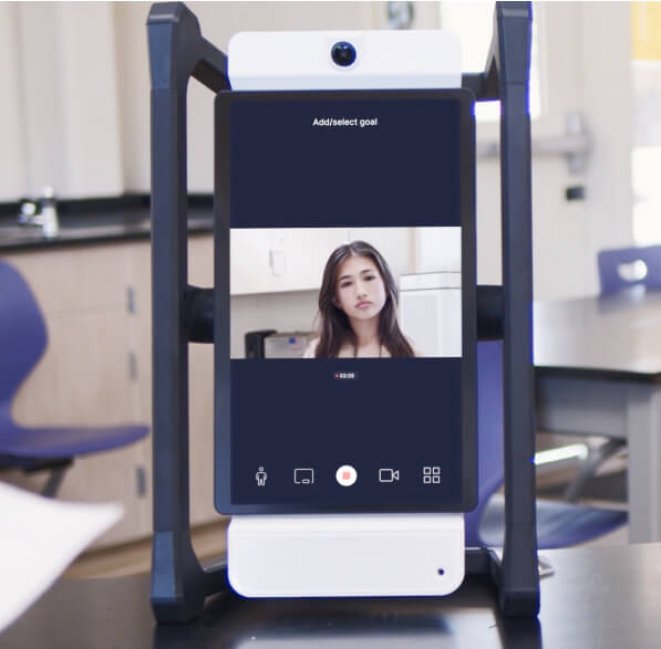 Mirror Capabilities
Insights for teachers on sentiment, goal understanding and even evidence of thinking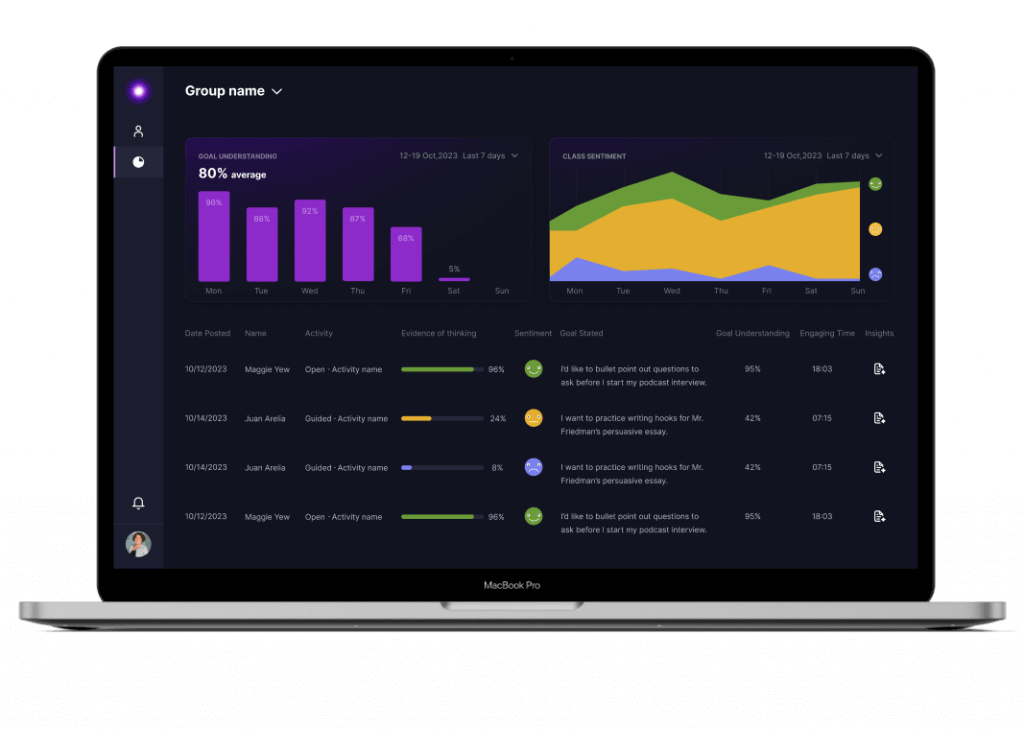 Student feedback to improve reflection skills and personalization that motivate engagement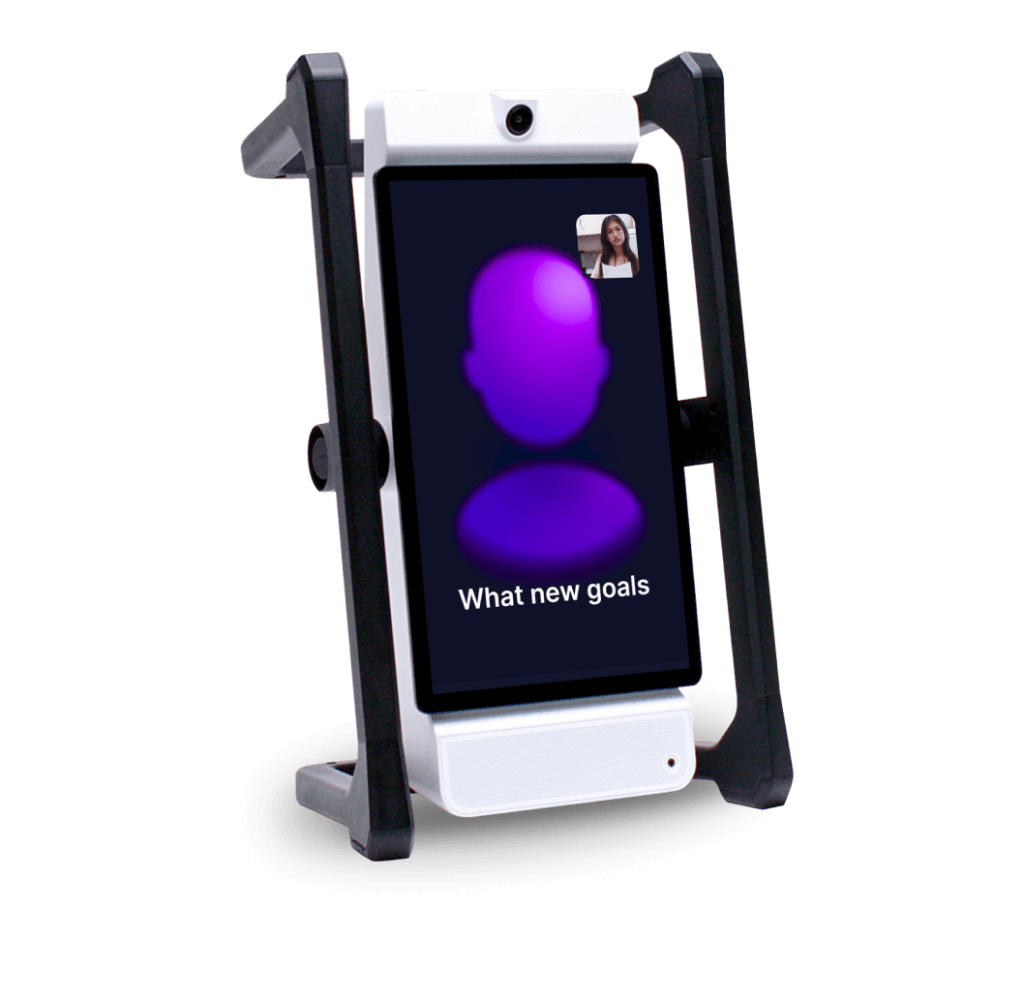 Optional step-by-step activities including goals, timers, whiteboarding, calls, recording, and more
Integration with Google Classroom for easy setup