Three great bundle options
Swivl Robot + Optional bundles for Swivl Cloud
Robot: Base, marker, charger, lanyard and grip adapters.
Robot + 1yr. Basic subscription (12% disc. off $19/mo).
Robot + 1yr. Pro subscription (15% disc. off $49/Mo).
Volume and Purchase orders
Swivl has volume pricing for both our Robot and Cloud, and accepts PO's.
Please call
1-888-837-6209
or contact us at:
Go to our legacy store to purchase the first generation Swivl.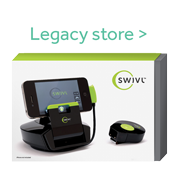 Distributors
Domestic and International distributors for Swivl products.
For other international distribution, please contact us at partner@swivl.com