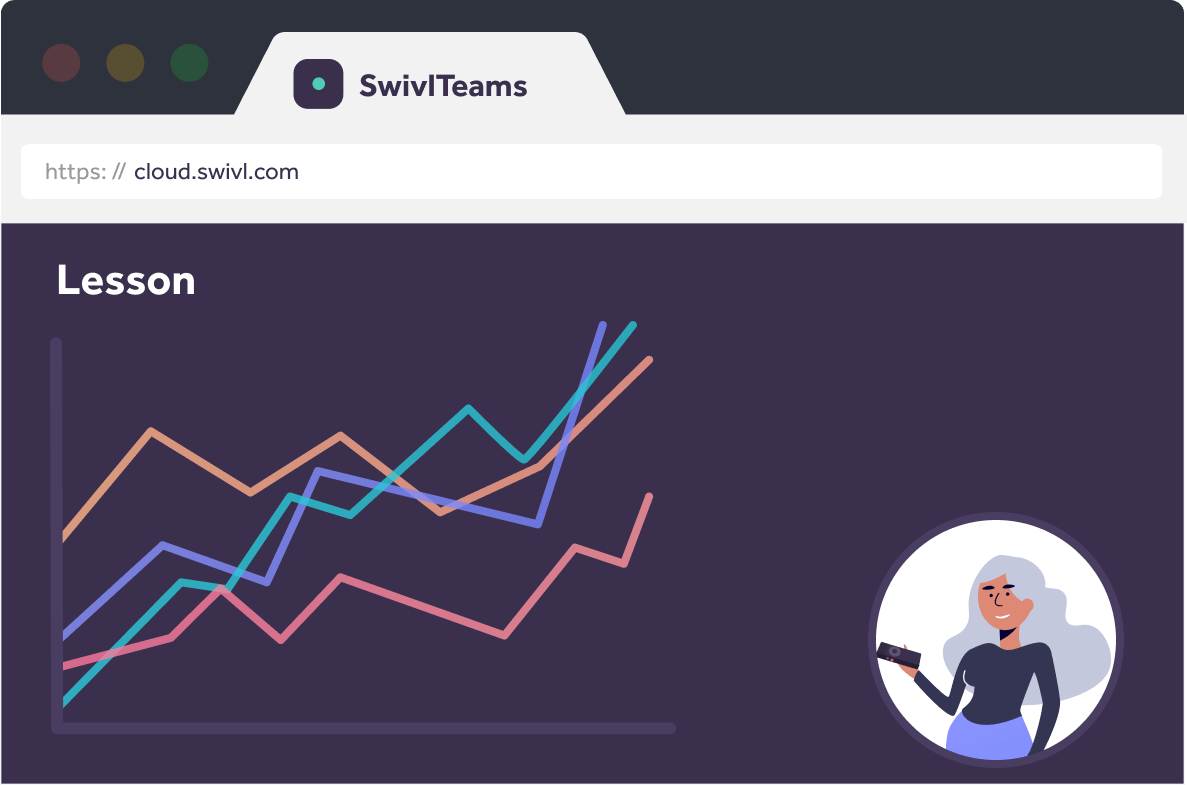 The complexity of hybrid learning has brought with it unique challenges. In particular, we are doing our very best to adapt our products to reflect the flexibility needed to teach both synchronously and asynchronously. Here is a full outline of the exciting updates you can expect to see in the Swivl app and Swivl Teams platform. 
A Mobile App for Any Use Case
Traditionally, the Swivl app was primarily used for recording video, even though we have supported live streaming for some time now. Hybrid learning has taught us that recording needs to share its spotlight with live streaming, and so we are redesigning our app to make it faster and easier to access the tools you need, whether you are live streaming synchronously or recording asynchronously.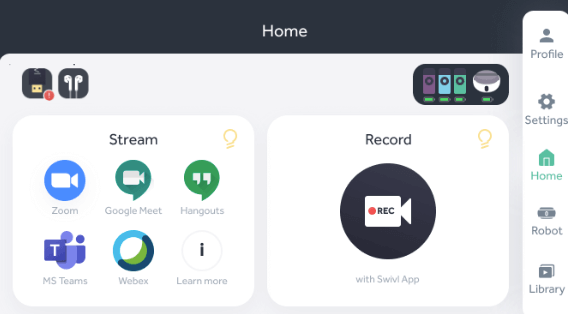 For starters, we'll be implementing a new and improved Home Menu with a split screen to choose your desired pathway for using Swivl: Live Streaming or Recording. It's also on the Home screen where we will provide you expanded information about your robot and marker battery life (so you never start either session on too little juice), as well as the connected external equipment you might be using for live streaming in the classroom: speakers, headset, USB-cable, or Swivl Link.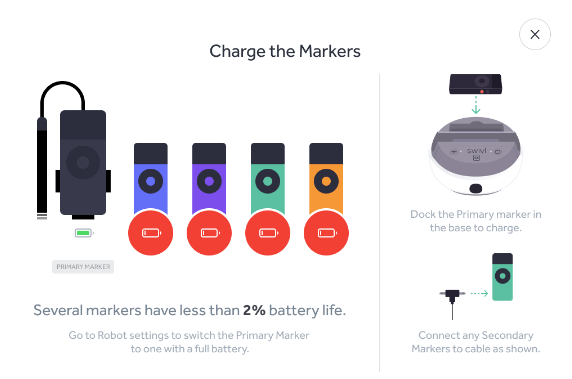 Next, we're adding more tips and hints right in the app so it's not only easier to get started, but easier to remain focused even if you forget a step in your setup. For example, did you know that you can't connect speakers and a headset to the marker at the same time? If you didn't, no need to remember this now; we'll let you know if the configuration you're about to use isn't compatible so you can make the right decision and get started quickly.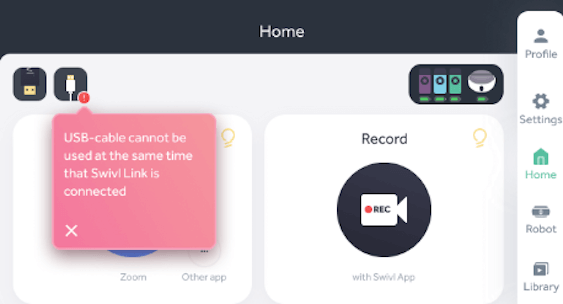 Secondly, did you know that you can swap out any primary marker with a secondary marker in case you forgot to charge your primary marker the night before? Our app will begin to intelligently recognize when your battery life is too low for a typical streaming or recording session and show you know which markers can be used in the place of the primary. 
Finally - are you brand new to Swivl, live streaming, or recording? We've added our Customer Success and Training Teams' best practices right inside the app so you can quickly adopt some of the tips that will ensure you're about to have the best video experience in the classroom ever - period.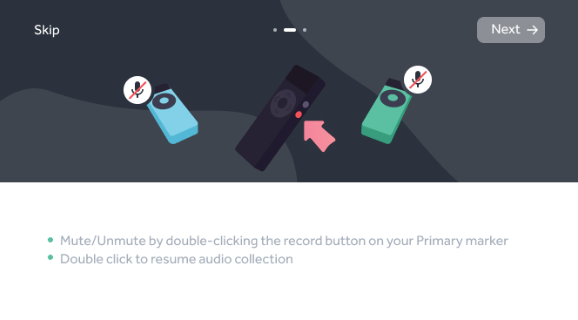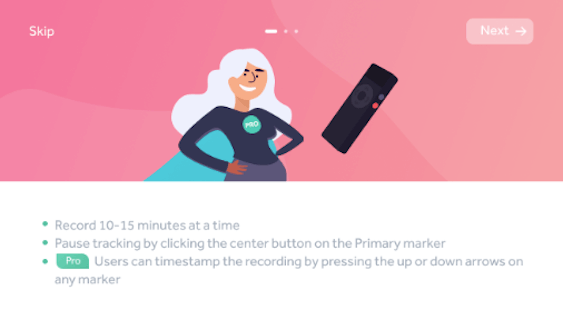 Screen and Webcam Recording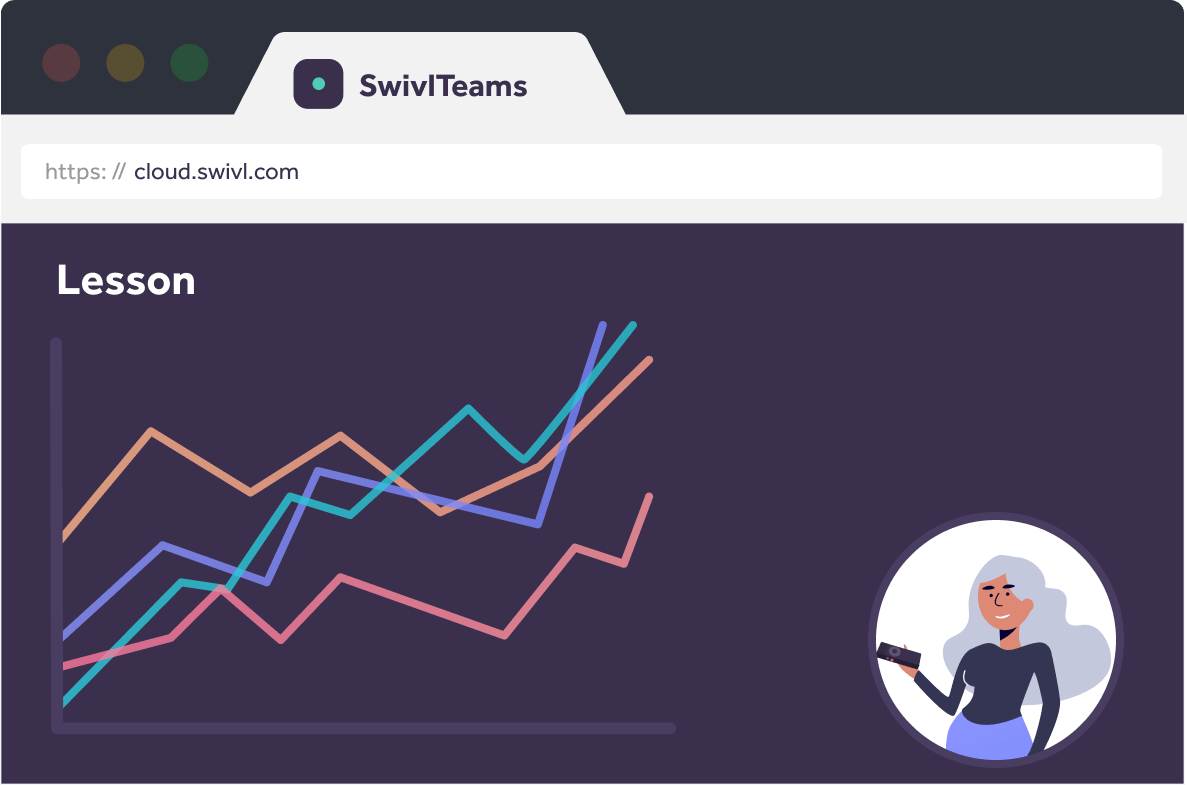 In a typical classroom environment, students get the full package: your content and all of the personal touches that make learning from you an awesome experience. And for many visual learners, your facial expressions and hand mannerisms help students more thoroughly grasp the material. With this feature improvement, we are putting the "you" back into your video lessons.
We're improving our existing feature, Webcam Recording, to allow you to record your screen and your front-facing camera at the same time. Now you'll always be in the frame with your content and you don't have to leave your computer to prop up a separate mobile device for a traditional Swivl Screencasting session (which is still a great option when you do want to be captured as you're walking around the classroom, by the way). This enhancement gives you the flexibility to record from anywhere - your classroom, at home, or anywhere you can bring your laptop and connect to the internet.
Live Streaming Analytics and Device Management for Team Admins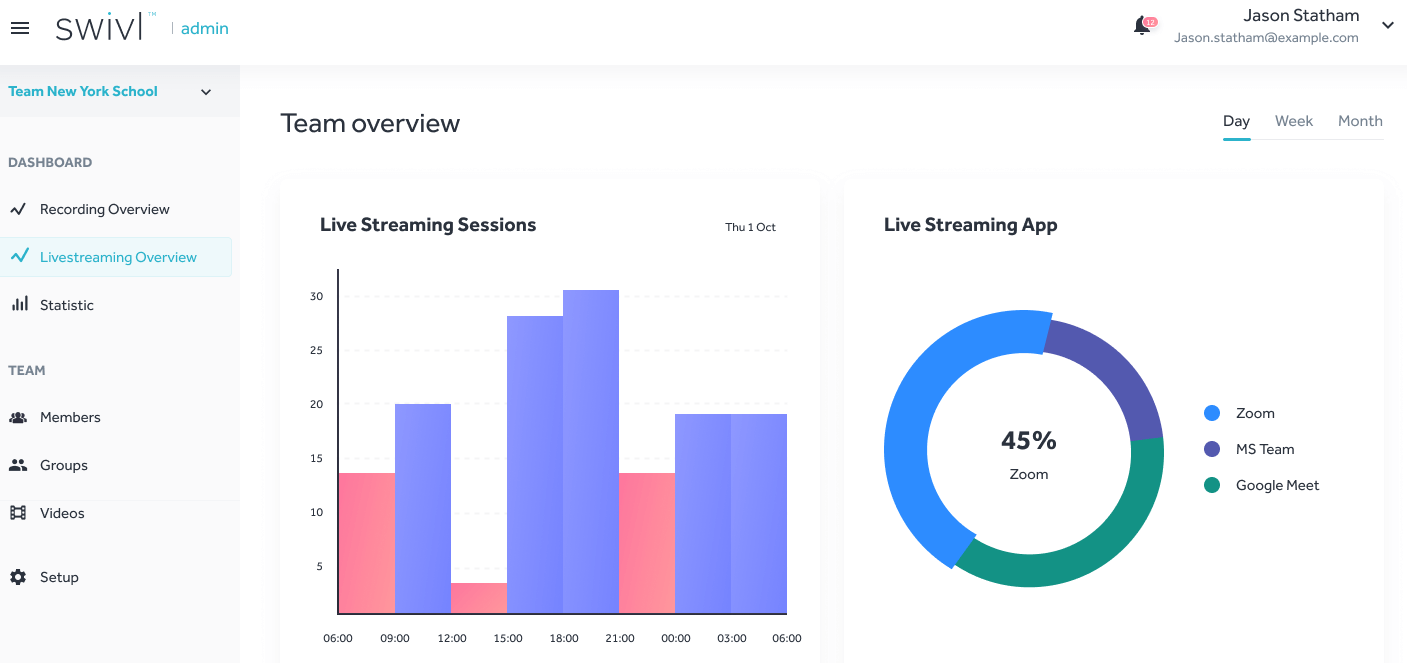 Swivl Teams was built for collaboration among teachers, coaches, admins, preservice teachers and their professors, researchers and their participants - the list goes on. It's also a powerful platform for team management, organization, and accessing video analytics. Now we're expanding the Team Admin dashboard to include new metrics on live streaming. 
Team Owners and Admins will now be able to track how often live streaming is utilized and which live streaming apps were launched by the user (such as Zoom, Google Meet, and Microsoft Teams). Ensure your organization is making the most of Swivl and your preferred live streaming application with this improvement.
And this is only the beginning. Also coming soon to the Team Administrator dashboard is the ability to view aggregate battery level analysis for robots and markers, as well as user session logs, so you're never in the dark about the status of devices across your network. Check out a sneak peek below: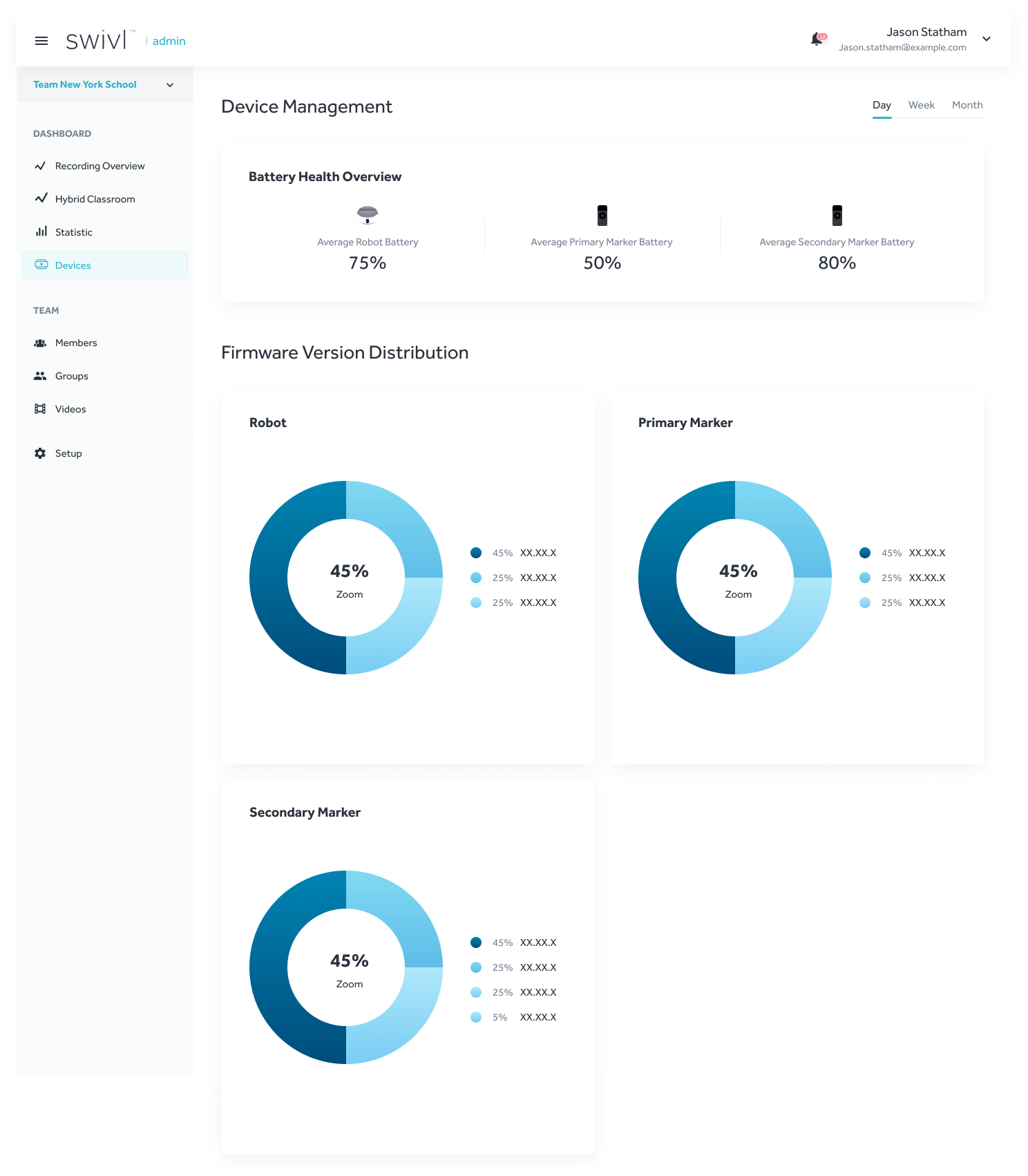 Register for our Weekly Webinars:
For tips, advice, and best practices from real Swivl users about how to use video for distance learning and traditional recording.