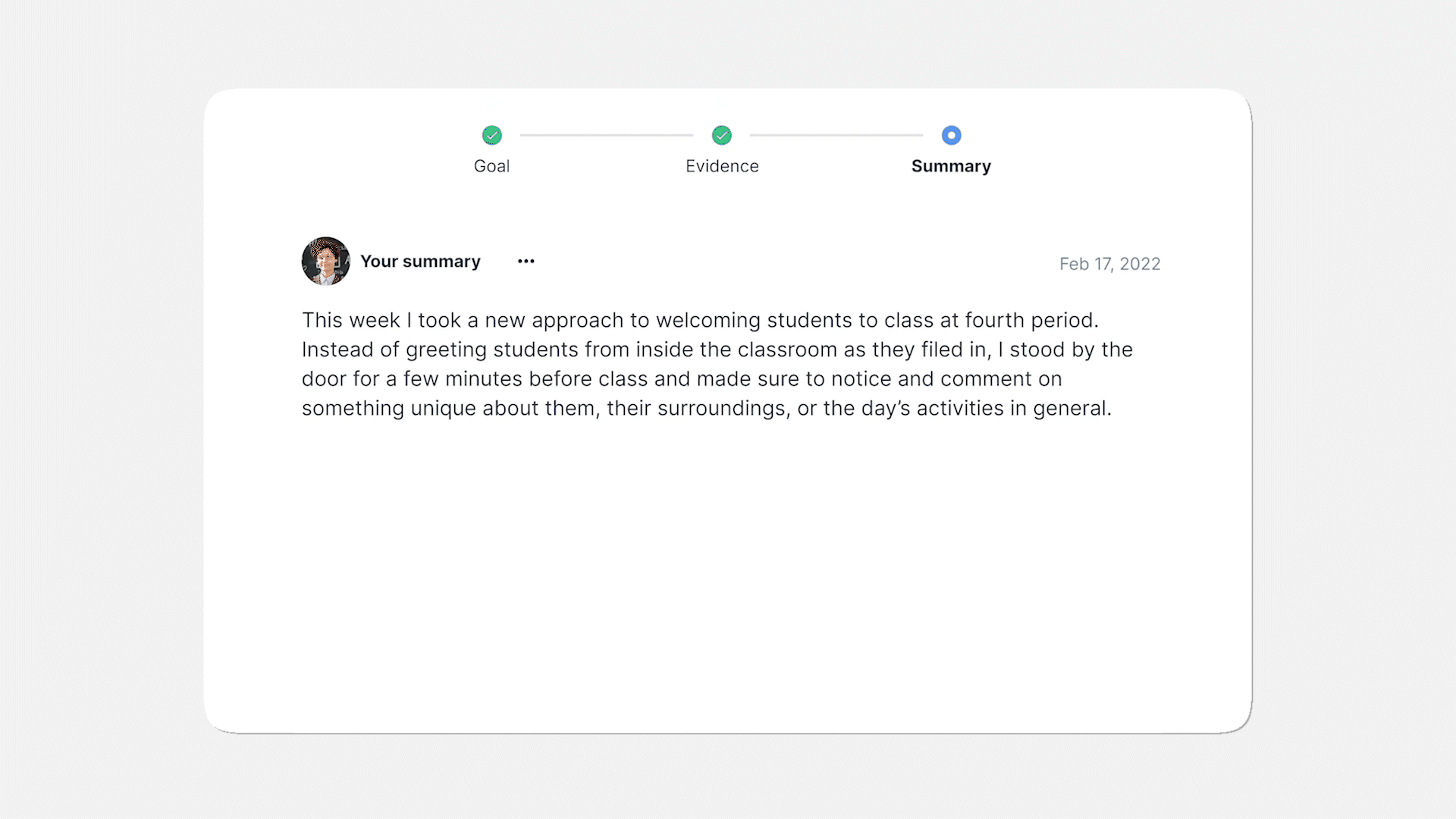 This blog is focused on the use of Swivl Teams. Teams is now Reflectivity – learn why we changed our name →
Educators often hear, "The best PD is just down the hall."
While there's much to learn from collaborating with colleagues, you can take this saying a step further: "The best PD is in your own classroom."
This saying points to the value of making reflection part of your routine. Reflection is a habit that "allows teachers, student teachers, and teaching assistants to understand themselves, their personal philosophies, and the dynamics of their classroom more deeply."
It only takes a few minutes per week to reflect, partner with a peer to get feedback, and take action towards incremental changes in your everyday routine. Those small changes become habits, and those habits become automatic. You can then move onto more complex challenges, beginning a virtuous cycle of improvement.
The new Sessions for Reflection helps you turn reflection into a weekly routine without turning on a camera. At its heart, Sessions for Reflection is a writing process that helps educators dig deeper on their own, and make collaboration more productive and insightful.
How Sessions for Reflection works
Step 1: Set a Goal
Goals are the backbone of the reflection process. Even micro goals, set on a weekly basis, can start to make a difference in your thinking and how you approach your classroom environment. We recommend starting each week with a small goal, and as you gain more confidence and time, increase the rigor.
Examples of goals:
Increase my wait time between asking questions
Practice closing the redirection loop to positively encourage behavior change
Model identifying negative feelings and how to reconcile them in the presence of my peers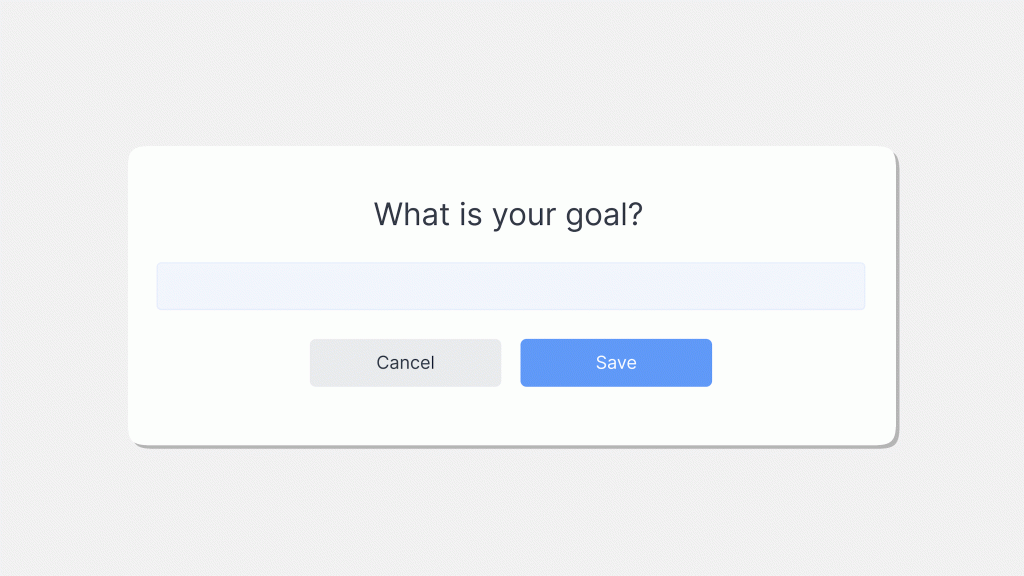 Step 2: (Optional) Incorporate Video Evidence
Video evidence is helpful when you want to add more context. Remember this is completely optional! When you are ready to incorporate video evidence, you will always have the opportunity to do so after setting your goal.
Pro Tip: To simplify review and cut down on annotation time, limit your video evidence to 10 minutes in length. If you would like to incorporate an existing video from your library, our trim and cut tool has got you covered.
Step 3: Reflect
As you're wrapping up for the week, it's time to think, wonder, and articulate how well you're meeting or exceeding your goal for the week. Use the Reflection page to explain what went well and what you'll need to work on in the future to realize this goal or embark on a new one.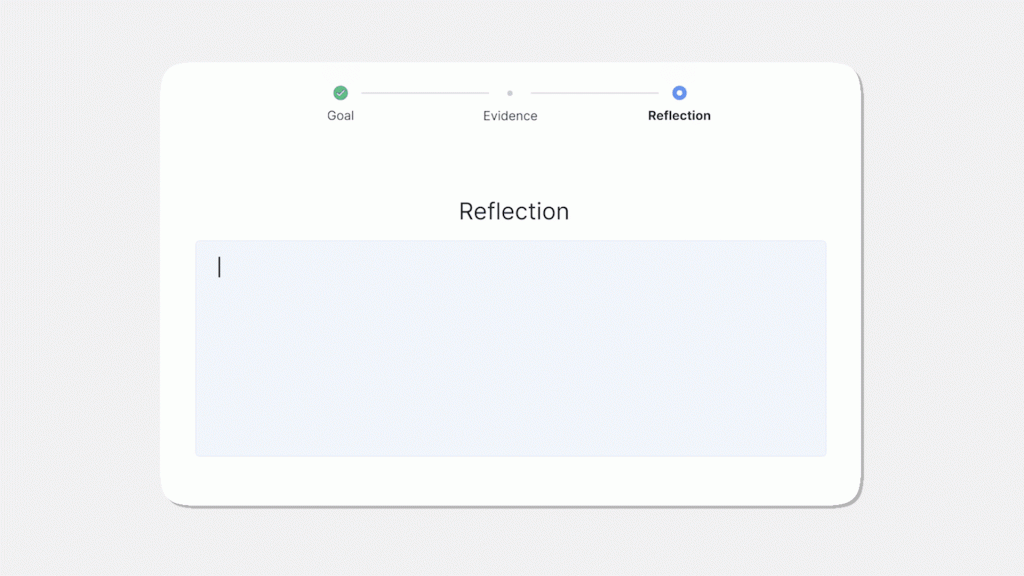 Step 4: (Optional) Ask for feedback
Reflection alone can only go so far in determining your next steps. Involving a partner will help you accelerate your thinking. Just hearing your ideas reflected back to you helps you step back and process those ideas differently. You might shift the way you think about your most important takeaways and next steps as a result.
Pro Tip: You can share a Session with your peer through Direct Share. Your peer's steps are simple:
Review your Goal;
Annotate your video (only applicable if a video is present)
And post their own Reflection, perhaps offering you some next steps or advice for the future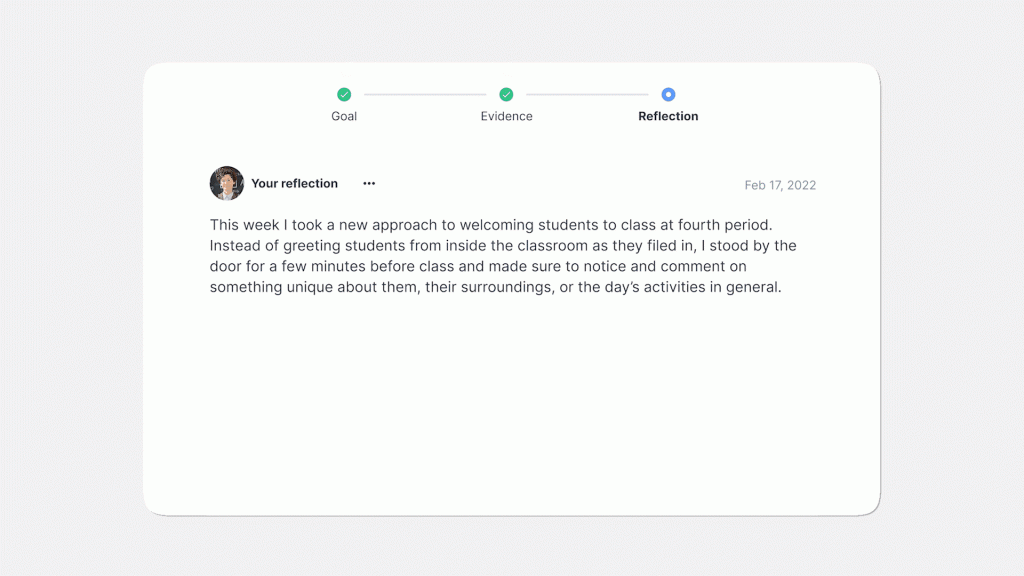 If you need any support with Sessions or our other tools for reflection, contact us at support@swivl.com.