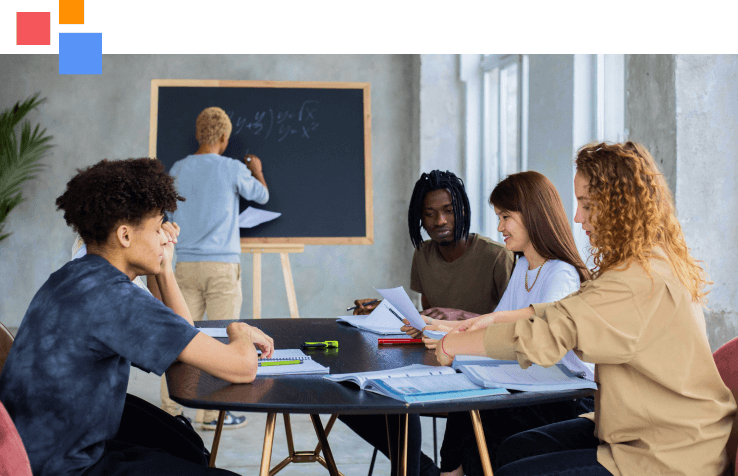 This week, Reflectivity introduced new features and a new experience to help teachers build skills and adapt to our rapidly changing world.
In particular, Reflectivity now helps innovative educators explore how to use AI in their instruction, and share what's working across their organization.
A new way to approach PD
One major update in this release is the introduction of Skills.
Previously, teachers used Reflectivity to explore Topics. But we've heard that Topics can be a limiting term. Topics are broad, and bring to mind ideas. While ideas are a valuable starting point, teachers grow through taking action.
Skills describe the solutions teachers are working on in their classrooms. There can be many Skills under one Topic. For example, the Topic Classroom Management includes Skills like Giving Instructions and Setting Expectations.
Teachers view Topics and Skills on the Inspiration board (previously the Popular board).
Discover new solutions
The Inspiration board is where teachers go to discover Skills to address their needs. By sharing and considering many solutions at once, teachers learn and adapt faster. This approach departs from the typical top-down approach to professional learning.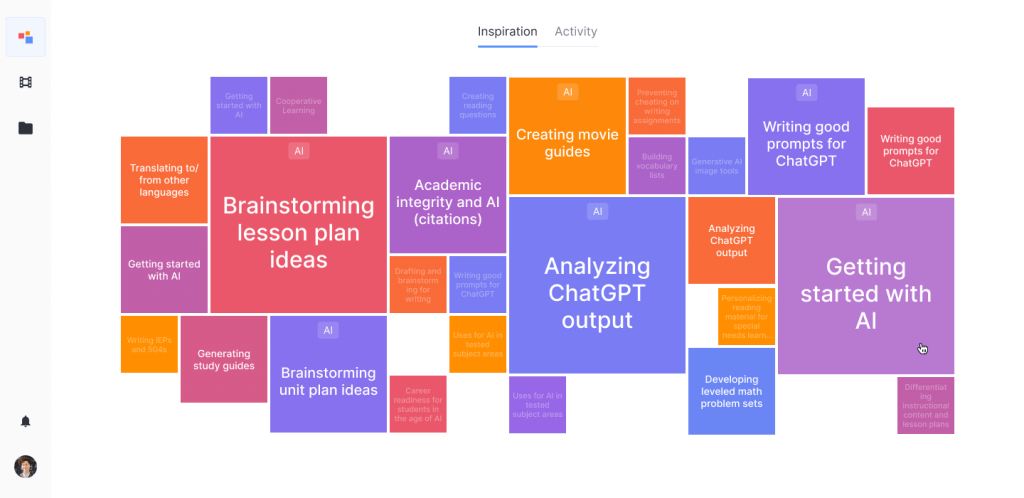 By filtering the Inspiration board, teachers can view Skills categorized by Topic. Right now, AI is a Topic that calls for teachers to adapt like never before. With this in mind, teachers will see 20-30 AI Skills on their Inspiration board when they first login.
Beyond AI, teachers can view or add Skills for Literacy, Classroom Management, and more.
Find motivation and connect
Once teachers get inspired to explore new skills, they can head to the Activity board. This is where they find motivation to make progress and connect with colleagues.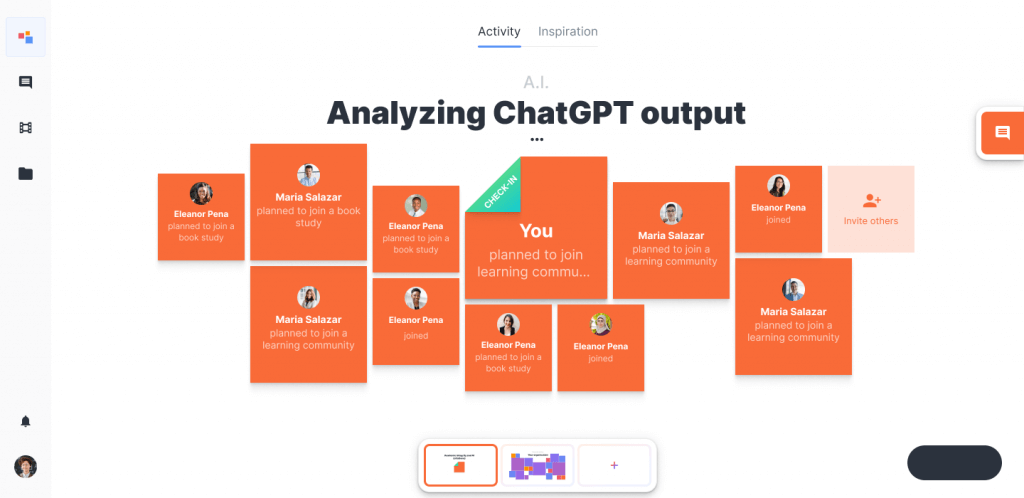 The Activity board shows updates about their colleagues' work along with their own, which serves two purposes.
Seeing colleagues take action can motivate teachers to do their own work. Additionally, these updates can spark connections between teachers with shared interests.
As teachers try new methods and share what works, solutions spread across the organization.
Adapt to any change
Reflectivity's latest updates help teachers find motivation, connect with colleagues and build skills. It's all aimed at growing and adapting to changes like the impact of AI.
For leaders, Reflectivity helps staff pursue many solutions to new challenges that often emerge and shift rapidly. When leaders provide a place to try new ideas, move fast, and learn together, teachers can adapt to any change.