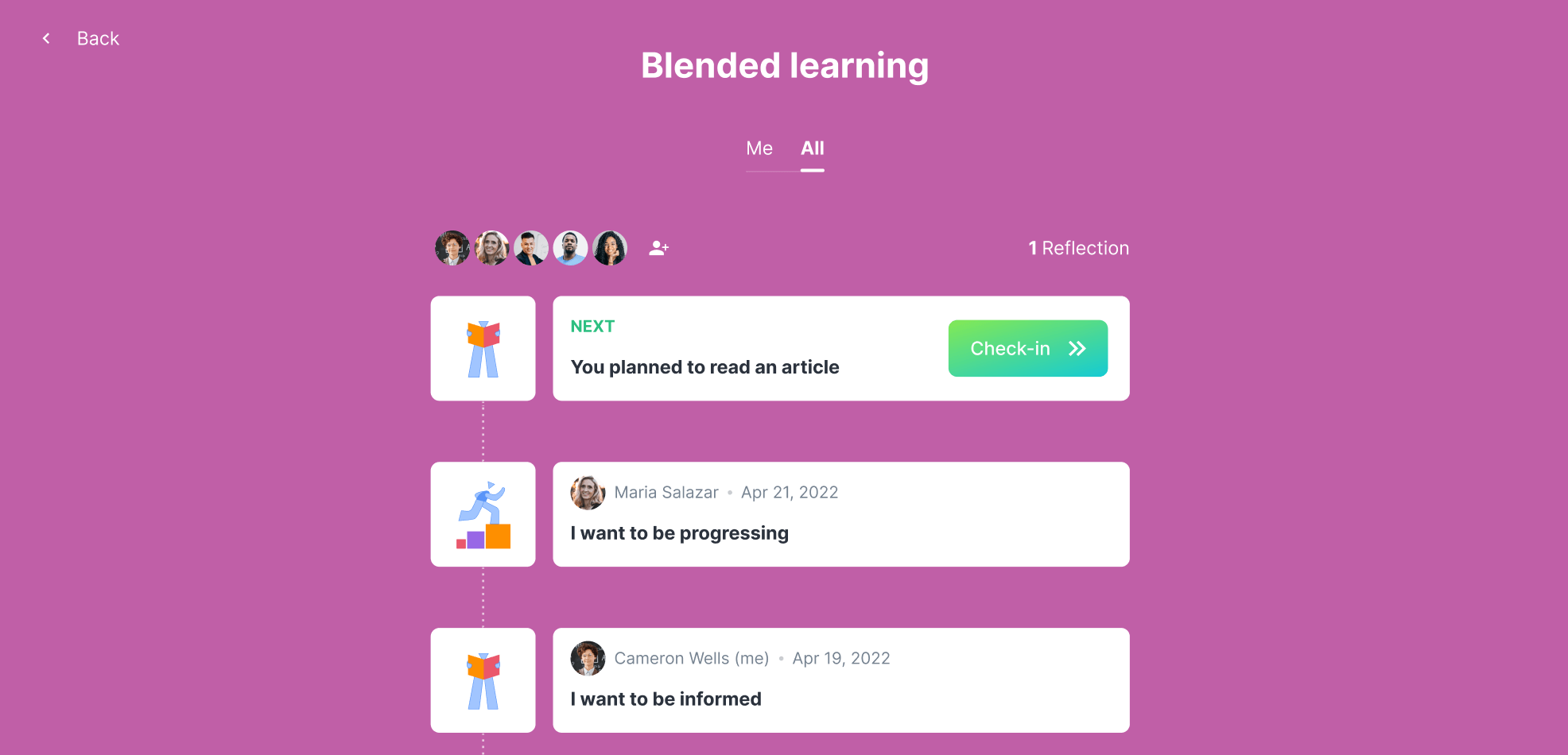 Today, we've released our latest update to Reflectivity. This release includes features to help you connect, learn and grow with colleagues.
After working with PD and coaching programs for over a decade, we've seen the power of collaboration. Whether it's a PLC or conversation during prep, there's magic in exploring ideas together.
But collaboration is often limited by location and schedule. Without the time and place, educators miss opportunities to learn from each other.
Today's release addresses this challenge. We're giving teachers a look into each other's work, making it easier to connect around shared topics.
Build skills and boost motivation – together
Each topic in Reflectivity is now a community. In topic communities, you can see updates about the work your colleagues are doing.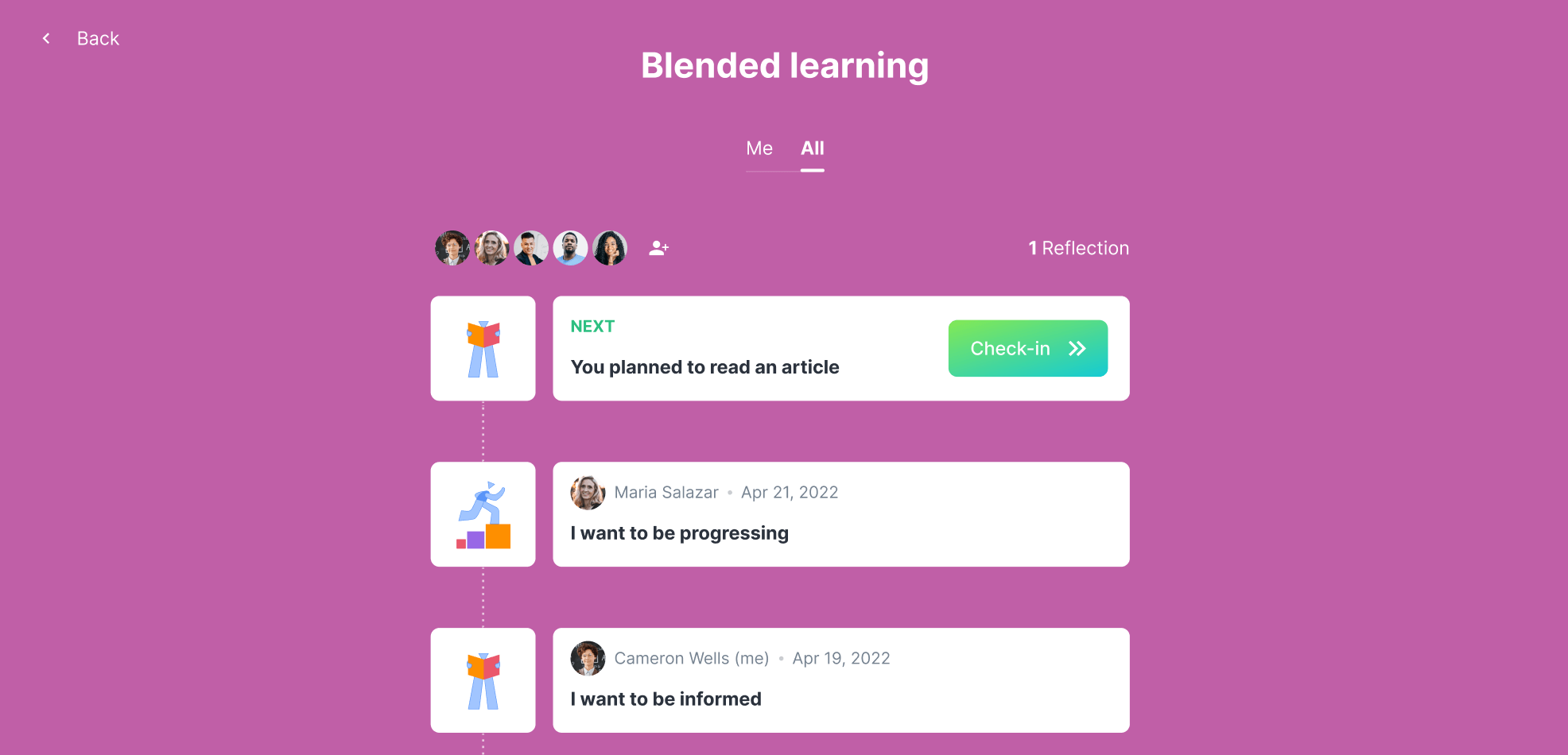 Topic communities are where educators can connect with colleagues down the hall or on the other side of town. They're where educators gather to explore new solutions to shared challenges.
By seeing others' progress, you'll feel more inspired to take your own next steps.
A familiar interface with new possibilities
You can stay connected with your topic communities in two familiar ways.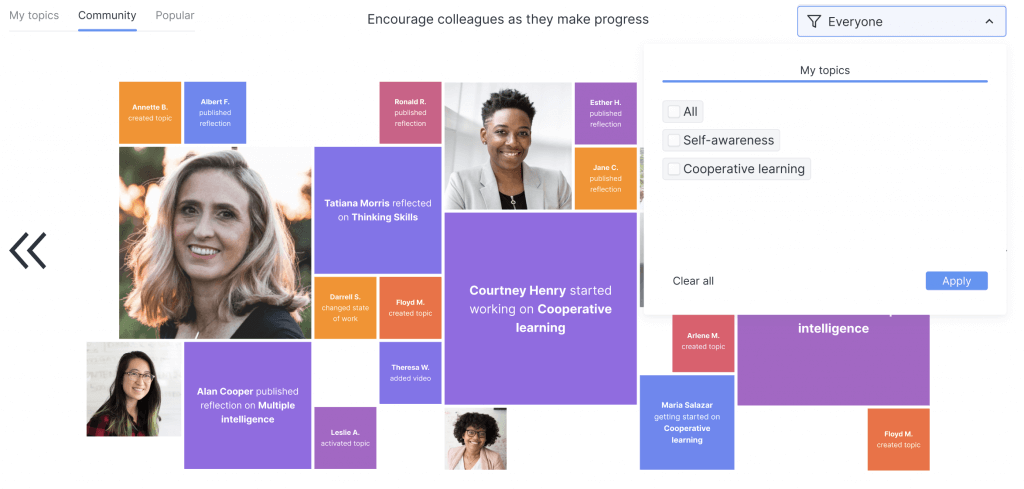 Filter the Community board (previously the Advancing board) by topics you've joined.
This gives you a quick way to see progress your colleagues have made on the topics you care about. You can then encourage those colleagues with a boost.
You can view detailed activity about any topic.
Sometimes you want a more granular look at the work your colleagues are doing. For example, you may want to read all reflections written by colleagues about a topic.
Making space for radical collaboration
In an age of change powered by AI, top-down PD no longer works.
As Swivl CEO Brian Lamb recently wrote,"professional development needs to look less like traditional training and a heck of a lot more like creative design projects."
Reflectivity aims to inspire the radical collaboration that makes the design process effective. Through this approach, educators can build connections, learn skills, and adapt to any challenge.
---
If you are an existing Reflectivity user, explore these new features on web and mobile. You can also read more about Reflectivity here.
If you don't have access to Reflectivity, say hello to Reflectivity Kits! Reflectivity Kits are a fun, social way to reflect together and build upon each other's energy during an event.
Educators around the country use Reflectivity Kits to capture learnings during PD Days, new teacher trainings, Ed Camps, summer sessions, cross-curricular PLCs, district wide conferences, and to help set professional learning goals.