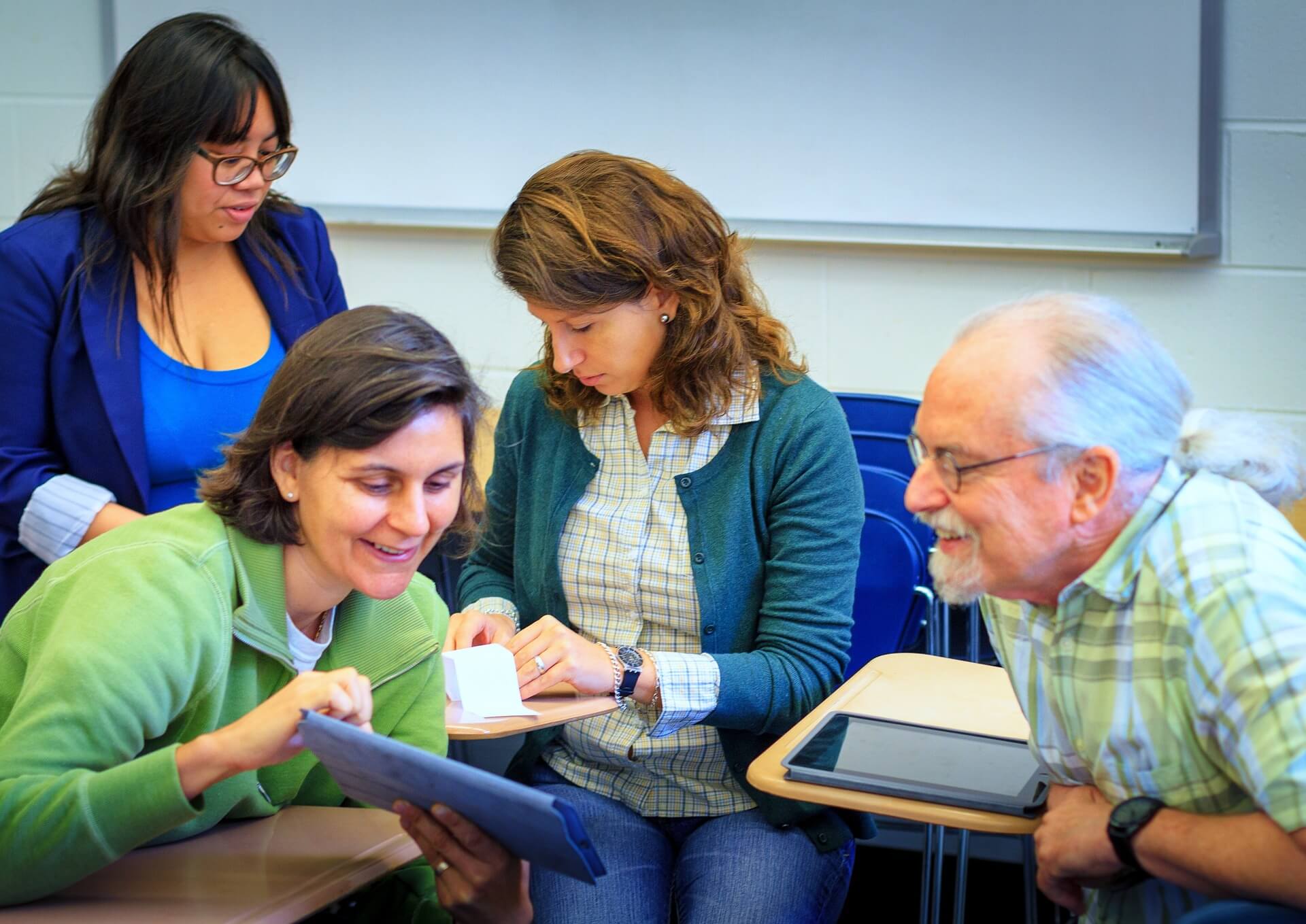 Over the last couple of years, Iowa schools have seen an increase in the number of Instructional Coaches, Model Teachers, and Mentor Teachers thanks to the Teacher Leadership and Compensation (TLC) grant. While we have had Instructional Coaches in my district for a while now, the grant allowed us to increase our number of coaches while also identifying Model and Mentor Teachers. The grant allows us to create more professional learning for our teachers and helps to create a system of internal growth using our coaches and current teachers.
We have used the Swivl a lot in my own district, but I have talked with many others who are using it in many of the same ways that we are. Our big goals as part of the TLC program is to help our teachers grow in their own learning throughout the district. The Swivl works well with this goal as it has many uses and has been implemented in a variety of ways. Each of our different TLC groups use the Swivl in similar ways but also have special ways that they use it as part of our professional learning. The Swivl is a versatile device and the updates keep providing us new opportunities for use.
One reason why the Swivl has been able to be used so extensively by our teachers is that it is very easy to use. I trained our Instructional Coaches on how to use the Swivl and the best practices, which allowed them then the ability to help teachers use it in their classrooms. One issue that was expected, is that there are a lot of teachers who are wary about recording themselves. The nice thing is that the Swivl blends so well into the background that many get over that unease quickly. We have to focus on the purpose of the recording and that purpose should outweigh any unease we have when viewing ourselves since video can be so powerful in our own growth.
Model Teachers
Our Model Teachers are chosen for the fact that they are people whose practices we want to model to other teachers, and because they have opted in to more professional learning than the rest of our teachers. Our Model Teachers are available to other Teacher Leaders, and other teachers overall in the district, to model what they are doing in the classroom. They are also expected to record classroom interactions in order for us to develop a video repository to be shared with other teachers in the district. Many of our Model Teachers have used the Swivl to record these classroom activities and interactions. We are still working on a best way to share those videos with all teachers in our district but we have looked at how the Swivl Cloud could help in this as we can easily share and use the commenting feature to drive discussions over best practices.
The Swivl allows us to follow the teacher around the room while they are teaching and the microphone picks up the audio we need to hear. The Swivl is noticed by the students when you first use it but it quickly blends into the background. It becomes less of a distraction than if you have multiple other teachers standing in the room to observe something. These teachers can easily share out the videos with others so they can see what is going on in other classrooms without having to pay for a substitute teacher.
Many of our Model Teachers have started to use the Swivl in their own classrooms for their own work with students. Some have used it to record lessons to share with students who are gone or will need it again later. Some have even used it to share work done by students with authors or others who are connected to the student's work. We are working with some teachers as they start to use Swivl to better observe their own students and to increase the effectiveness of their feedback and planning.
Mentor Teachers
Our Mentor Teachers work with our teachers who are new to teaching, or new to the district. They are often in the same building as their mentees but this is not always the case. The Mentor can still observe what their mentee is doing without having to travel to their school, thanks to the Swivl. By having the chance to record the classroom observation, this lessens the stress on the Mentor to always be able to come over and leave their classroom with a sub. The Swivl can easily record something that both the Mentor and Mentee have discussed, all without the Mentor having to be there. They can easily use the commenting feature in the Swivl Cloud to collaborate over the shared video. This digital work can lead to more effective work when they are meeting in person.
Instructional Coaches
Each Instructional Coach in our district was given a Swivl at the start of the year. We wanted this tool in their hands for them to use as they work with teachers. The Swivl can easily be integrated into our coaching cycles as our teachers plan and reflect with our coaches. The Swivl can be used when a coach is observing a teacher as part of their coaching cycle, which can provide another data point for them to use or to allow them to have an "impartial observer" in the form of the video. A teacher could even record the class without the coach being there, and then they can come together later to use the video as part of their coaching conversation. The video allows teachers to see what is actually happening in the classroom, something that can't happen in the moment when we are teaching.
We have even used the Swivl to record our large group learning between administration and our Instructional Coaches, as well as our PLC work that our coaches participate in as part of their own learning. We are starting to look at how we can use either the multiple camera setup or the multiple microphone Swivl, and the online Cloud commenting features, to create new learning opportunities for ourselves as we continue to reflect and grow. The bottom line is that video can tell us so much more than any other form of media and we are continually looking at ways that we can use it as part of our professional learning.
Overall the Swivl has found a place in a lot of the work that is done by our TLC groups. The video that you can get from using the Swivl, and the commenting in the Swivl Cloud, can play a large role in your work as you reflect, grow, and collaborate. We are excited to use the multiple-camera setup to look at individualized feedback and to give us more ways to observe/reflect on learning in the classroom. With our focus on continually growing and learning, the Swivl plays a big role in our work.
---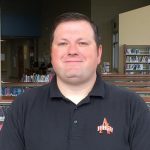 Patrick Donovan is a Technology Integration Specialist in Ames, IA, an authorized Google Education Trainer, a Swivl Pioneer, and much more. He has a Masters in Curriculum and Instructional Technology from Iowa State University. Check out his website and Swivl Pioneer page, and follow him on Twitter.