As of the time of this writing, Covid-19 has closed many school systems down for the remainder of the 2019-20 school year and state and local leaders are deciding how best to prepare for an increasingly uncertain return to the classroom in Fall 2020. In a sense, this recent shift in thinking, leadership, and innovation sparked by the pandemic may end up aiding schools in their efforts to equalize and digitize en masse to meet the modern and diverse needs of learners. 
One of the first things schools should be preparing to do - no matter where Covid-19 leaves schools - is equipping students with devices and internet access so learners' basic access to digital curriculum are met. It will be difficult but necessary to do this and it must be done: just like a chicken for every pot, we need a device for every student and internet access points for as many families as possible. 
Beyond equipping students with devices, we also need to prepare for what's to come, what kind of support systems students and teachers will need, how coaching will become pivotal, and what kind of flexibility and cooperation we will continue to ask of families. Here are two scenarios that we can easily see playing out in the Fall:
Partially homebound:

Teachers will be allowed to return to their classrooms to drive instruction from their own familiar classroom spaces and record themselves, while students will continue to stream their classes from home or watch on-demand. For this to be feasible, students will need 1:1 devices and consistent, reliable internet access. Teachers will need to further their alliance with parents to promote student attendance, participation, and maintain routines. 

Hybrid:

Some students and teachers, either due to illness or other extenuating circumstances, will continue to work from home, but a majority of those who are healthy will return to school. In this hybrid scenario, it is very likely that a modified school schedule will take effect. This will be necessary if social distancing mandates that class sizes are kept small. A modification of block scheduling will take effect where only a certain number of students are allowed to enter the building on certain days/times each week. Extra time would also have to be built into the school day for temperature checks, physical movement from classroom to classroom, spacing out lunch periods and recesses, and operating the school transportation system at a safe capacity to prevent overcrowding. 
Regardless of which scenario unfolds, schools will still be reeling from disruptions that occurred during 2020 Spring terms, and many students will need much more support than last year. Teachers will be expected to provide additional opportunities to broaden student learning outside of the classroom to bring everyone as close as they can back to receiving "normal" instruction. Flipped and blended learning models will enable teachers to leverage video and other technologies to serve their students' varying needs. 
As these new enhanced support models roll out for students, professional learning and support for teachers must never be sidelined or forgotten. Teachers are navigating a digital shift in their instruction and delivery like they have never had to face before. Support is needed now more than ever: support for learning new tools, support for making the best instructional decisions given the circumstances, and support for sustaining positive relationships with each other, parents, and students. But that's another blog post.
How can you leverage Swivl for either of these scenarios to promote student achievement while still fully supporting teacher growth?
Partially homebound: When teachers are able to be back in their own classrooms with their materials, having access to Swivl robots will significantly liven up the experience for at-home viewers. Connect the Swivl robot with any of these compatible live streaming apps to give students a 360° view of the classroom, the board, and superb audio quality from Swivl's microphone. And with Screencasting, teachers can record themselves with Swivl robots and record their screens at the same time for more authentic presentations that are easy to follow at home. Teachers can also rely on our podcasting app, Synth for a non-video application to help elicit better student responses and conduct formative assessment asynchronously. 
Hybrid: In a hybrid model, teachers, coaches, and Administrators will likely opt for a combination of live streaming with Swivl's robot to serve those who are still homebound but will also need to maintain a robust video library on Swivl for asynchronous learning to occur when modifications to the school schedule don't allow for direct instruction. To bring students up to speed and keep parents in the loop, videos with annotations, slides, and other screencasted media can be shared seamlessly to a class website or LMS.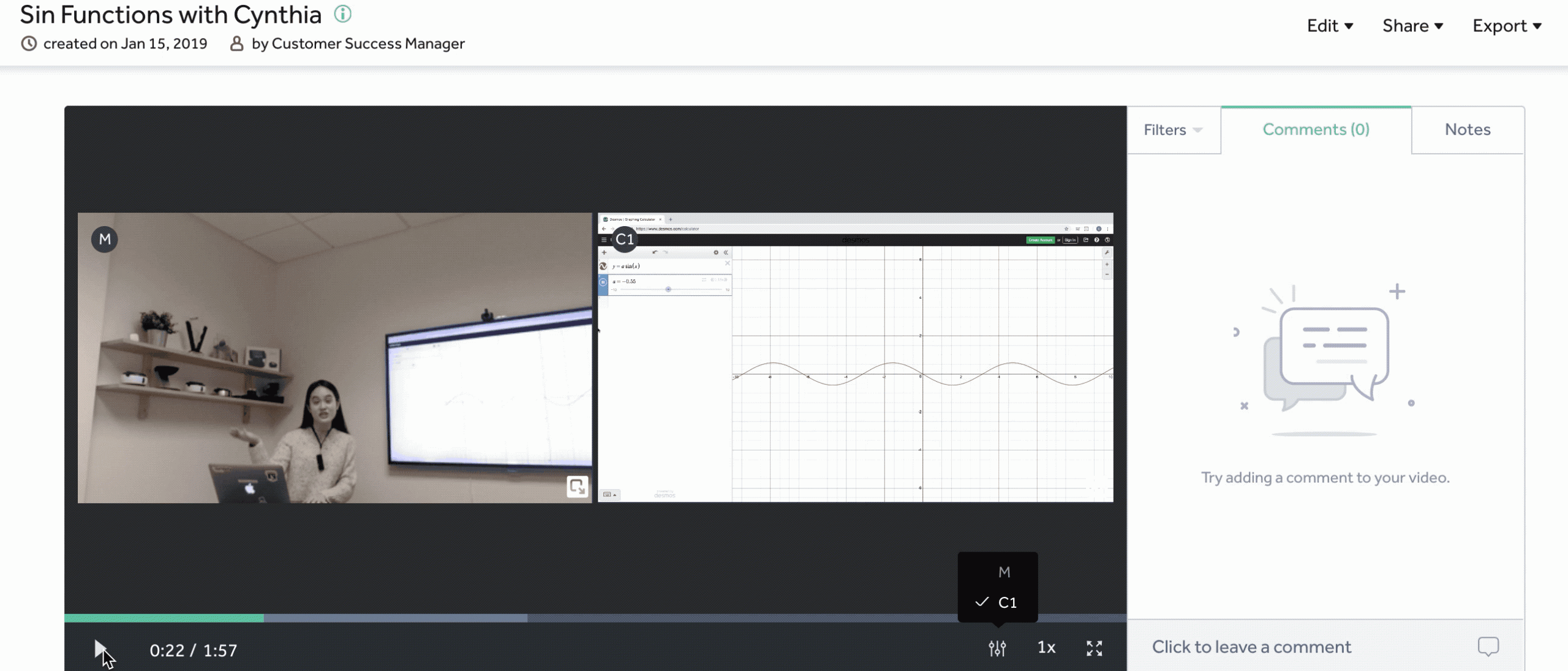 Again, it is worth stressing that coaching should not be taking a back seat during this time no matter what model is on the horizon for Fall. Swivl videos allow teachers and coaches to combine collaborative elements like time-stamped commenting, rubrics, and speech analysis, with data driven analytics to measure user activities and video statistics.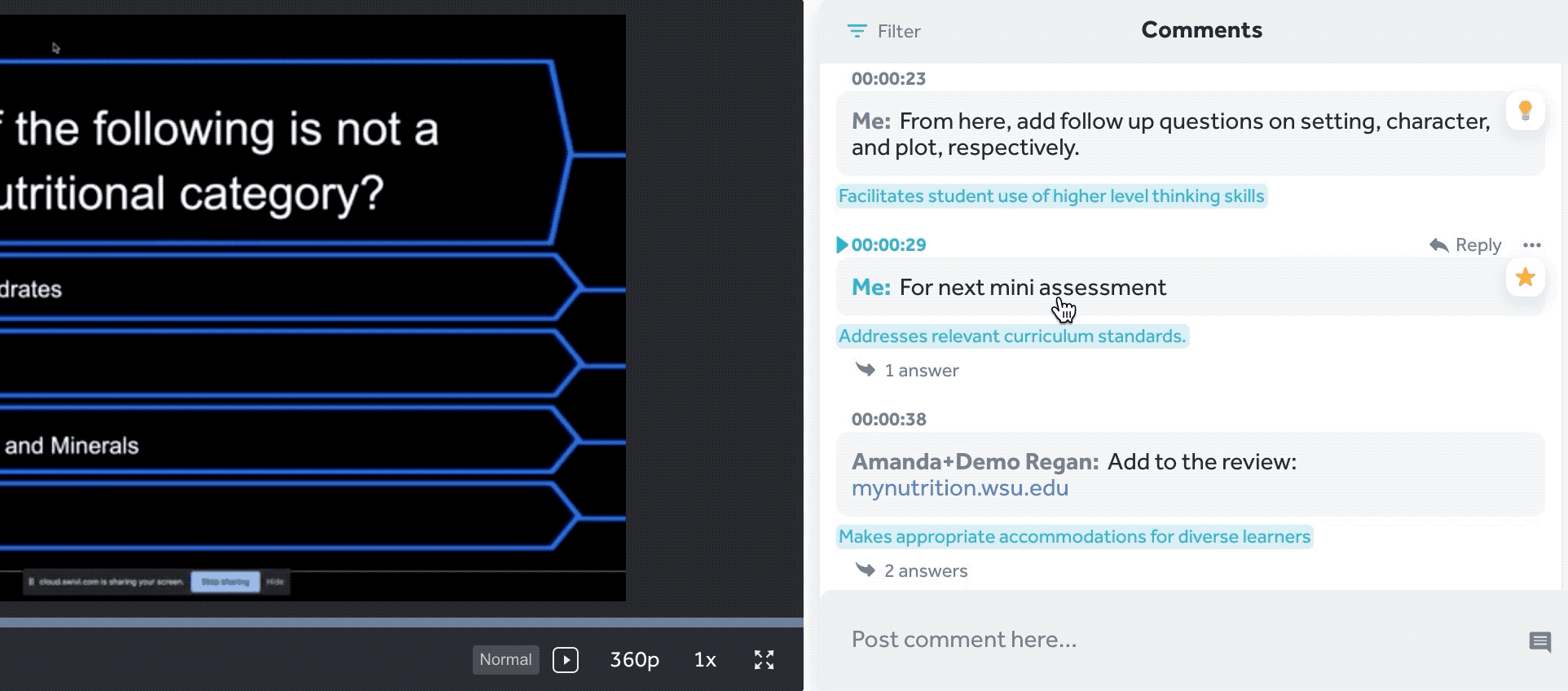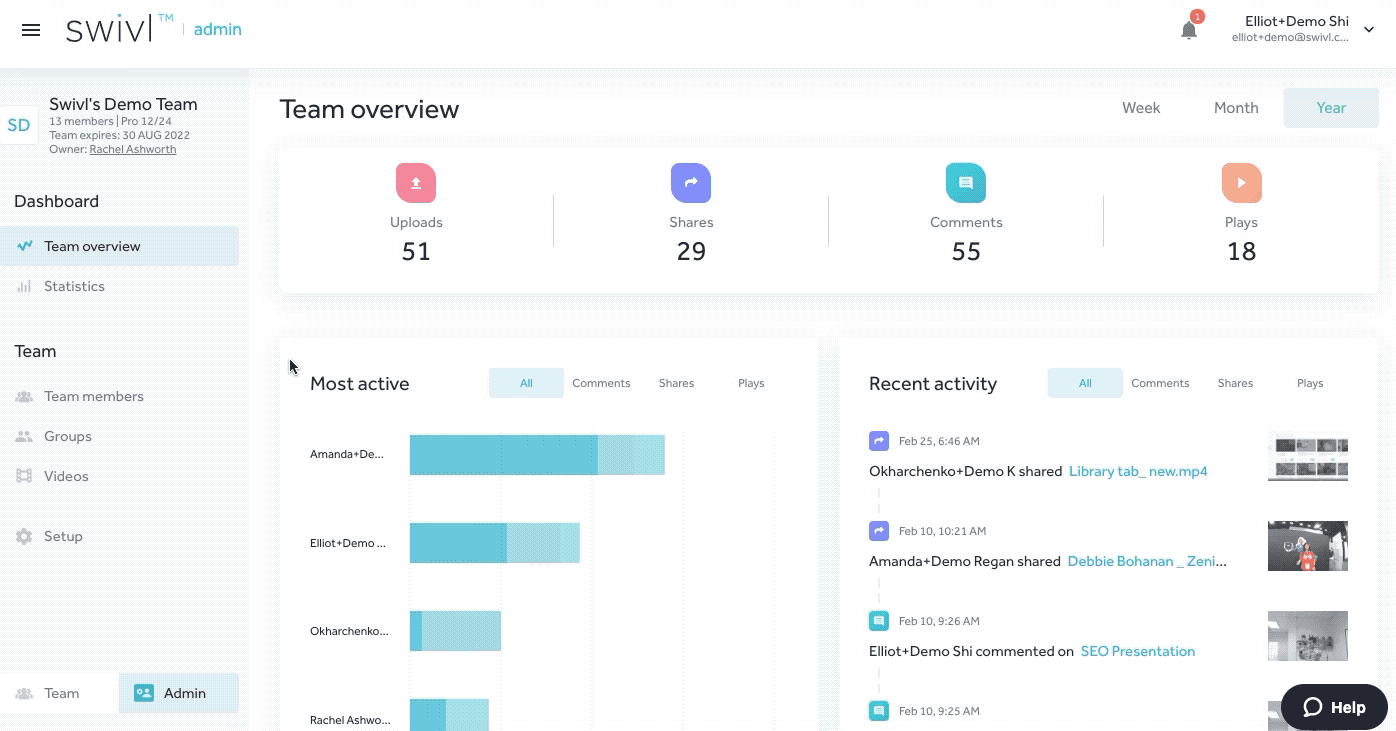 Swivl videos are uploaded to our FERPA compliant platform where users can take advantage of unlimited storage and share privately within the platform or embed to Google, Canvas, Microsoft Teams, or any other LMS. 
Wherever the winds take us through Fall 2020, Swivl will help every school member participate in authentic learning experiences through video and will help leaders sustain those experiences for years to come. We can help you design and implement the right combination of our tools that works best for your organization. Contact us if you have more ideas about how your school landscape will take shape and how you plan to incorporate video.