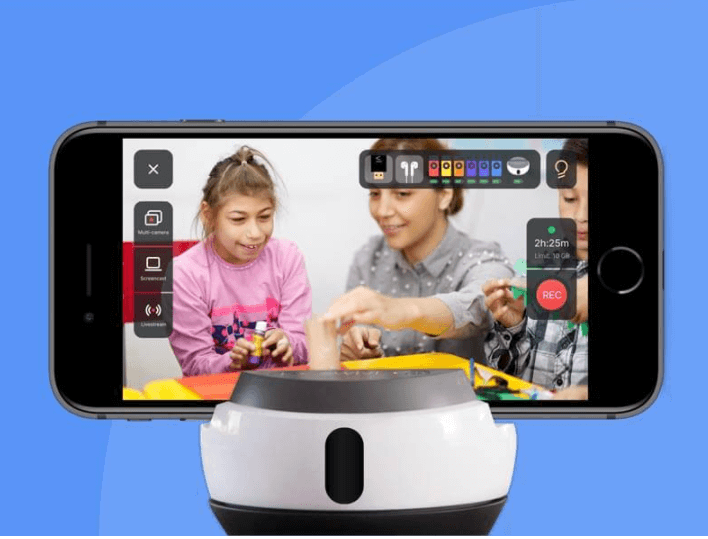 This blog is focused on the use of Swivl Teams. Teams is now Reflectivity – learn why we changed our name →
Technology has long been a critical need for supporting our most vulnerable students. It provides accessibility and creates opportunities for students with disabilities to learn and engage in meaningful ways. When considering the right kinds of technology for special education programs, it's important to find tools that support individualized learning and also support the complex collaboration needs of teachers and providers. However, with so many edTech solutions, it can be difficult to figure out which are the right tools to implement. Not only that, it can be cumbersome and overwhelming to evaluate and learn new tools.

Over the last 20 years, I've come to find the most useful technology solutions share similar attributes: accessibility, inclusivity, and efficiency. As a general rule, if it can do all of these things, it likely is worth the time and effort to evaluate, learn, and implement. Swivl's Robot+Teams does all of these things. Let's explore how.
---
3 Reasons Special Education Programs Need Swivl Robot+Teams
1. Promotes Meaningful Inclusion Practices
Give students the best of both worlds by accessing Livestream instruction from the general education classroom no matter where they are receiving services. They can maintain access to the general education content expert and their peers while receiving individualized support at the same time.

Maximize the use of your special educators by using recorded lessons as an instructional resource for differentiated groups within a co-teaching model.
2. Facilitates Efficient Data Collection
Multiple evaluators may use the same recorded videos to observe and collect data for assessments required for the evaluation and/or reevaluation process.
Collect and organize classroom video recordings to use data in quarterly progress reports as evidence of growth for individualized goals.
3. Catalyzes Growth for Special Educators and Related Service Providers
Pair new special educators with veteran special educators to improve practice through self-reflection and feedback on lessons. Provide unique opportunities for mentorship among special educators with similar responsibilities.

Support continued growth and learning for instructional assistants by modeling instructional strategies and use of accommodations through recorded videos.
Invite those who work across several sites to model best practices through recorded related services sessions.
---
As a former special educator with over 20 years of experience in the field, I believe in the power of technology to create opportunities for connection, inclusion, and growth. Robot+Teams can accomplish all of these things, which is a huge win for students, families, teachers, and related service providers.
If you have questions about the value Swivl adds to your program, reach out to me at tara@swivl.com. I'd be happy to connect and share more with you on why Swivl is the tech solution for your Special Education program.