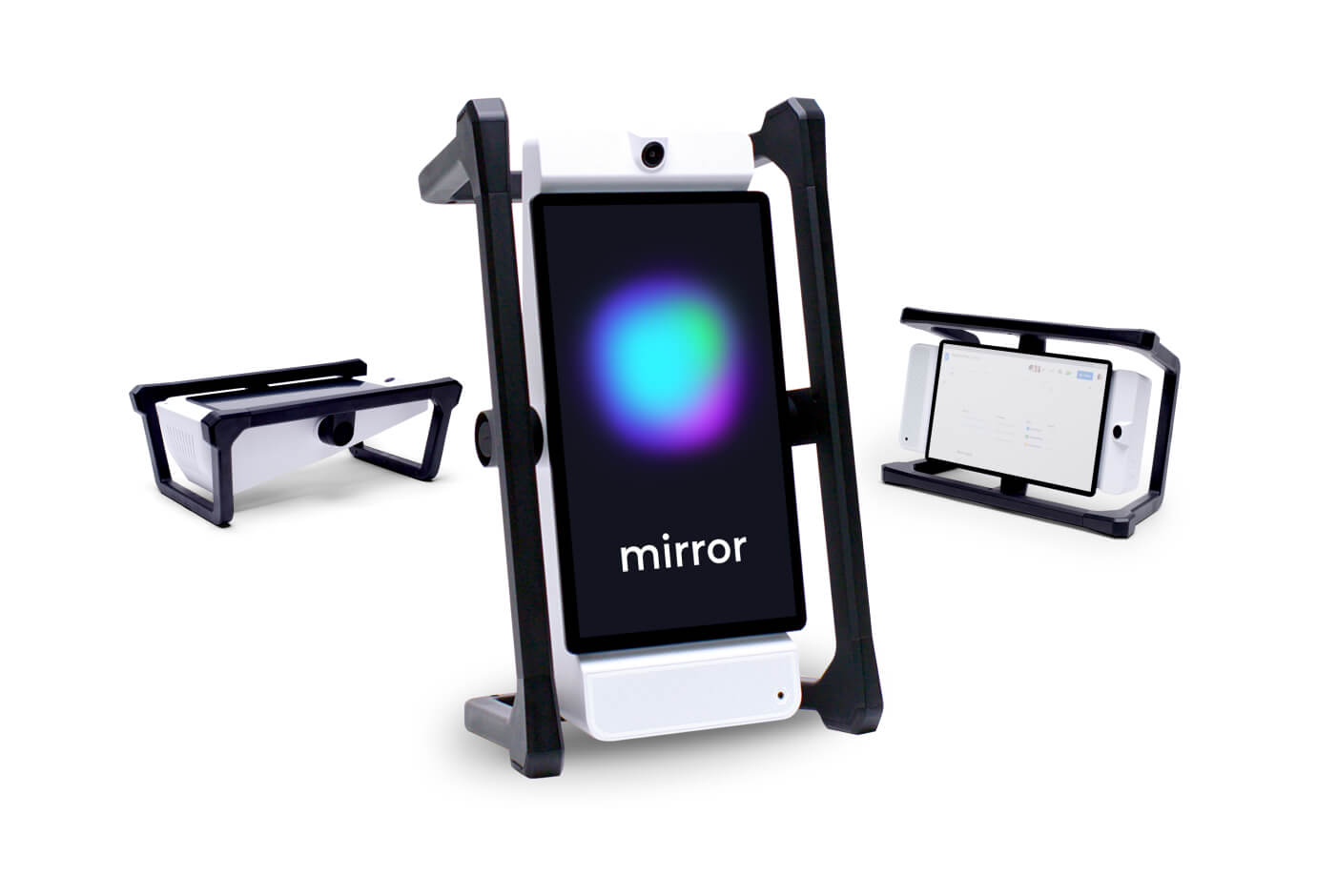 With just a few minutes of setup, teachers gain valuable reflective insights.
Like most teachers, when I was in the classroom, I recognized the value of reflection and the impact it could have on student learning. Simultaneously, I struggled to find the time for my students to reflect regularly throughout the school day. When my students recorded reflections, it was overwhelming to try to watch 90+ recordings, provide tailored feedback to help them strengthen their reflective skills, and give each student the individual support they needed in person.
Can You Truly Automate Reflection?
Swivl is a reflective tools company. We believe there is significant unrealized potential in reflecting, especially for students. When we set out to build a reflective solution for students, our first thought was to explore if we could truly automate the reflection process. Could we discover a way to make reflecting fun and engaging for students? At the same time, could we build a solution that provides teachers with robust and unbiased insights about each of their students? And, on top of it all, could this solution require minimal time and effort from teachers?

With the help of AI, we created a tool that met all of these requirements. We call it Mirror.

Mirror fully automates the reflection process for students. It takes less than 5 minutes to set up the device and record a reflection. Its unique design allows the device to be set up anywhere, so students can record reflections when they're ready, or when they're prompted by their teachers.

Here's how it works:
After powering on the device, teachers scan a QR code to download the Mirror app on any mobile device, then log in.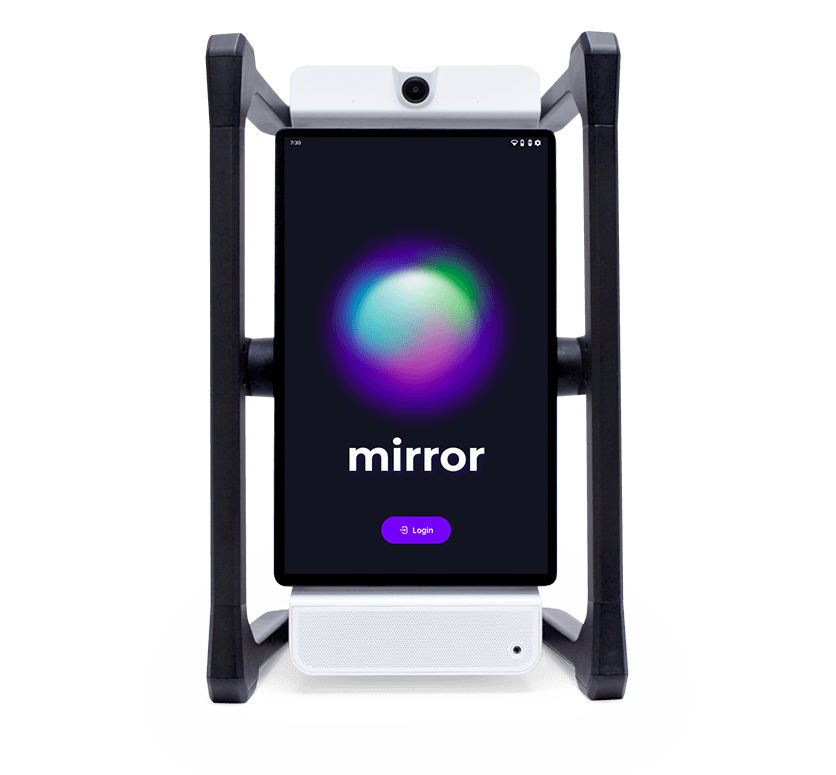 Once logged in, teachers can create a group and then have students add themselves to the group as they use the device. We designed this experience in this way to resolve privacy concerns and to save the teacher time. Groups can be organized for classes by subject and grade level, or by small groups of students based on reading level or interests. A Group can also be created from an existing class roster with Mirror's Google Classroom integration.
Personalize Your AI-Reflected Self
Once a group is created, students can begin reflecting with a click of a button. When a student completes a reflection it is saved for the teacher, even if they haven't added themselves to the group. To begin a reflection, students can either add their name to the Group or pick their name from the Group list. This initiates a conversation with their AI-reflected self. An AI-reflected self is an avatar that guides students through the conversation, asking thoughtful questions throughout.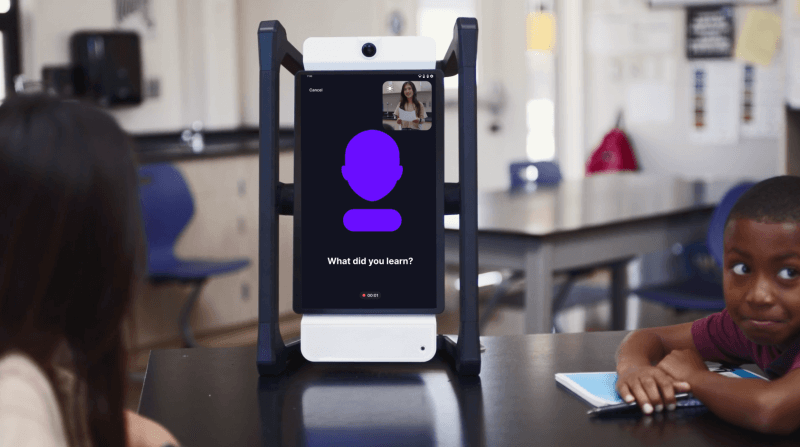 The reflected self will ask students questions like "What was the goal you were working on?" or "Were your actions aligned with your goal?" These questions are designed to automatically guide a student through an effective reflection, much like an educator would. With the help of a student's AI-reflected self, reflections become more effective and engaging, without adding more to a teacher's plate. At the end of each reflection, students are prompted to take complete a mindful exercise before transitioning to other activities.
Students can also personalize their AI-reflected self with colors, hairstyles, or stickers.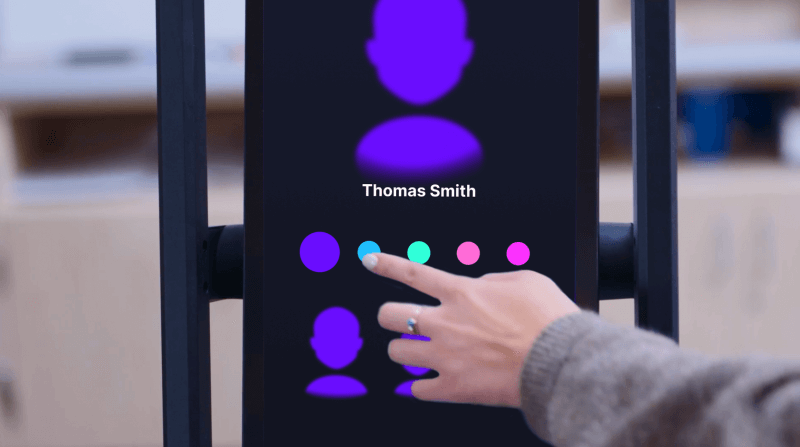 In addition to individual reflections, Mirror was built to work with small groups. Small groups can complete a group reflection in the same way they would complete an individual reflection. Each member of the group can add themselves to the reflective conversation.
Additional Capabilities
As teachers begin to see the benefits of a regular reflective practice with their students, they can utilize the other functionalities of Mirror to bring more time-saving value to their classrooms.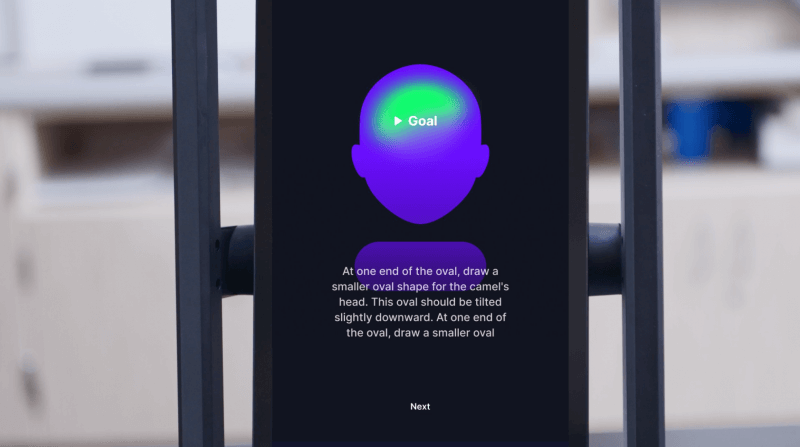 One of the main ways teacher can utilize Mirror to bring more value to their practice is to build an outline of the goals they want students to work towards. Mirror then delivers prompts to students during their reflections to measure if they understood the goal, and if their actions were aligned with the goal.

Teachers can also create working spaces in Mirror for students to enter in. Within these spaces, there is a timer that guides you to work towards your goals, and students have access to tools like recordings to observe and develop skills. Teachers can also use this functionality in Mirror to observe and develop their teaching skills.

Guided Activity Plans, constructed by the teacher, walk students step by step through the activity. Teachers can customize the activity plan by identifying which interactive tools can be access by the students during different parts of the activity. Reflections can also be added throughout the plan.
From recharge exercises for mindful breaks, Whiteboard tools, live calls, and access to other AI tools, we developed Mirror to be a robust tool that can be utilized in a variety of different scenarios.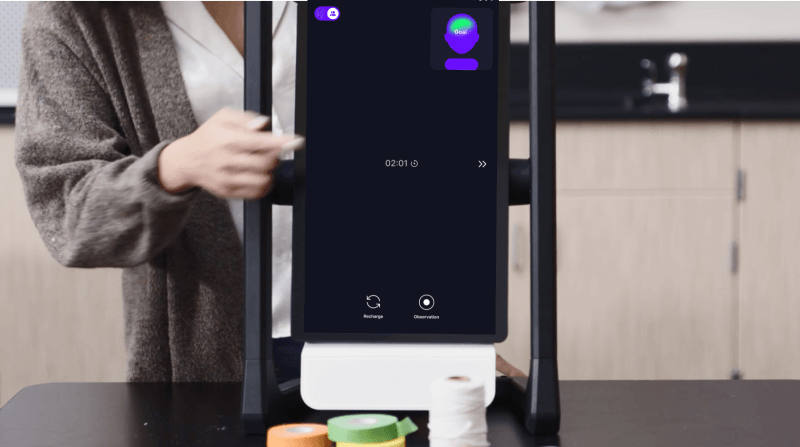 Robust Insights
Mirror was designed to capture short reflections – only a few minutes in length. Instead of teachers spending hours reviewing each recording from their students, we created an AI-driven dashboard to bring insights to teachers to help them understand what individualized support to their students need.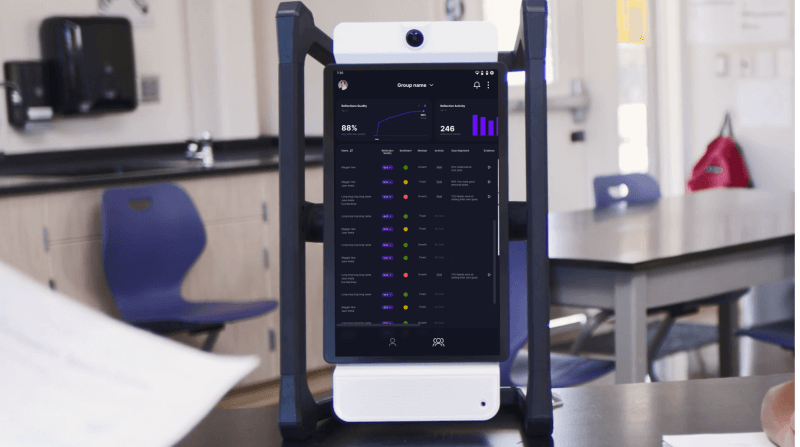 With the Mirror dashboard, teachers can dive into sentiment, reflection quality, evidence of thinking, and mindset of students' reflections. All of this data culminates in a Reflection Quality Score. These insights surface applicable analytics for teachers to take action on.

In addition to AI-driven insights, Mirror provides teachers with AI-driven feedback. This feedback is based directly on how to improve students' Reflection Quality Scores and gives strategies on how to do so. Teachers can elect to share this feedback with students directly when they are ready. Soon, students can login and get this feedback directly from the software and can track their own progress.
We are proud of what we've created with Mirror and believe that it will change reflective practices for students and teachers. Students can receive the tailored feedback they need to deepen and improve their reflective practices. Teachers can receive helpful insights on what steps they can take to better support their students directly.

Click here to learn more about Mirror, or to schedule a consultation about how you can leverage it in your classrooms.