Why this initiative?
The arrival of AI is putting immediate pressure on individuals and organizations to become more adaptable than ever. Educators can no longer try to avoid new technology and trends—especially when it comes to professional learning.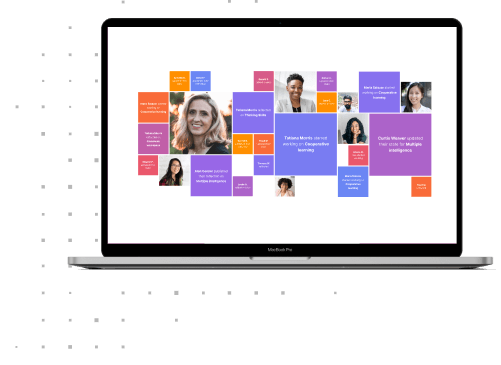 Our solution Reflectivity turns skills development into a creative design process through an interactive sticky note experience, helping institutions become more adaptable.
Lead a webinar
We're actively seeking AI thought leaders in education (like you) to drive their impactful ideas into the core of educational institutions across the U.S. By participating in this series you will:
Present a 30-minute
live webinar*
Share your ideas with Swivl's
300K+ educator community
Support educators responding to the need to be adaptable
*Dates: 1st and 3rd Tuesdays of each month, beginning September