Ever had that moment a lesson is going so perfectly you wish SLT would do a surprise visit? Never let those moments pass you by. Swivl offers the only complete video review and collaboration solution for schools and Teacher Training Institutions.
What can make the biggest impact on teaching and learning in your classroom? Your teachers can!! That's why we designed Swivl Teams to make it easy for teachers, mentors and coaches to record and share video with others to get essential support and feedback. Swivl helps you take control over your CPD.
With the right tools and support, current Trainee Teachers will become awesome teachers. Through video based self-reflection and collaboration with their mentor, teachers get the objective, actionable feedback they need. Find out more about how you can harness the power of lesson capture to empower all of your trainees.
Swivl Teams was designed specifically to help Senior Leaders transform and retain their teachers by creating a culture of feedback and support in their organisation. With the new Swivl Teams, video based collaboration is easier, faster, and more secure than ever before.
Schools & Teacher Training Institutions
Record and Share
The Swivl robot rotates to follow the teacher automatically. It connects to multiple Markers for recording audio throughout the room and uses the tethered iPad (or mobile device) for recording video. It's easy for teachers to setup, start/stop recording, and upload to their Swivl account.
View and Collaborate
From the teacher's Swivl account, you can securely view the video for self-reflection, share with a colleague for peer feedback using time stamped comments, or share with a coach for rubric evaluation. It's easy to use and completely secure inside the Swivl platform.
Team based video collaboration
1. Record and Share
The teacher controls when recording starts and ends. The finished recording is quickly uploaded to Swivl web where the teacher can securely view and share it with a coach, mentor, or supervisor.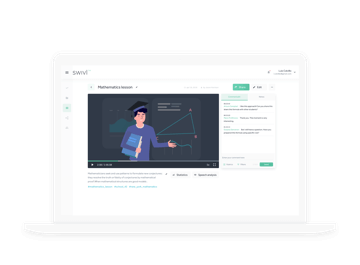 2. View and Collaborate
Watch video of yourself that you recorded for self-reflection. Then share with a trusted colleague or coach to get objective feedback with context of specific moments in the video.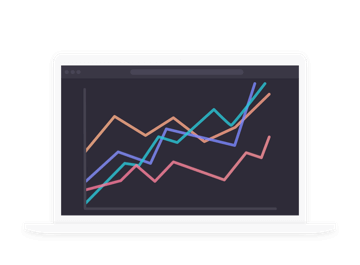 3. Better Performance
When teachers are part of a Team, they get help and feedback that are essential for building a culture of feedback. Teams also give senior leaders the data and insights they need to build a successful programme.
Team Improvement
The unique combination of hardware and software in the classroom has proven essential for effective and sustainable video observation programs. Teachers own the recording process and get the support they need, coaches are much more efficient with their time, and Senior Leaders get the access and oversight they need.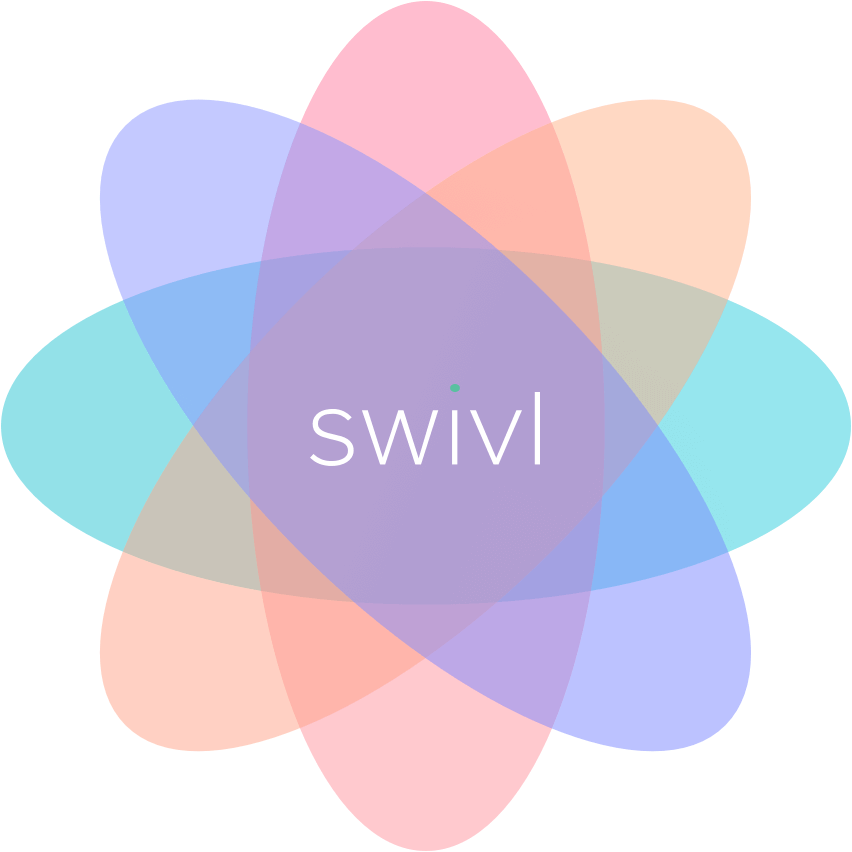 Higher Ed Lectures
Usually when trying to record a professor and the presentation at the same you can only see one of those clearly. With synchronised Screencasting, professors can clearly record themselves and the presentation at the same time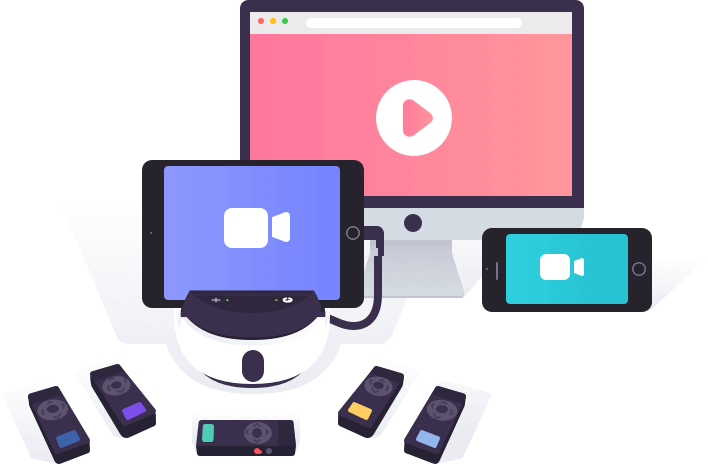 Research
Researchers require high quality video and audio data with an advanced level of storage security. With multi-audio and multi-camera recording, Swivl helps researchers capture the data crucial to their work.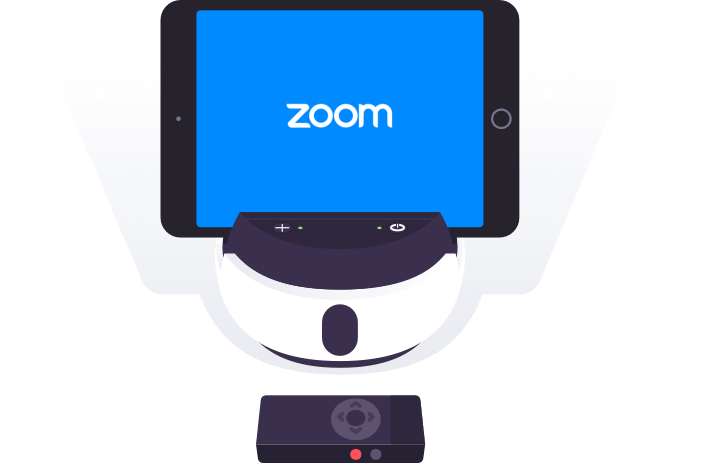 Live Observation
Do you also see the many benefits of lesson live streaming? Coaches and students can largely benefit from this. By partnering with Zoom, you can now use Swivl's tracking capability and high quality microphone during a live video session.
"Swivl provides more opportunities for educators to inform and engage students. And for students, Swivl provides the comfort of face-to-face instruction when they need it and the flexibility of technology when they want it."
Joe Childs
Mitchell High School, SD
"Swivl allows us to exponentially grow, which is our goal. In every feedback session the mindset is growth: I want to continue to be better, not just for myself but for the kids."
Andrew Duininck
Great Hearts Monte Vista, TX
"As a special education teacher who has students reflect on elements of their presentations such as body language and clarity of speech, Swivl allows my students to receive feedback immediately by reviewing their presentations. Swivl is helping our students develop 21st century learning skills that are essential for success."
Kristina Holzweiss
Bay Shore Middle School, NY
"Swivl is a powerful tool that allows teachers to be creative, provide engagement opportunities, and create endless learning possibilities."
Yvonne Post
Northside ISD, TX
"I am convinced that videos are productive tools to enhance teachers' professional development and students' achievement. The Swivl robot's ability to navigate with the teacher's movement makes it easy to get the full picture of what is happening in the classroom."
Keysha McIntyre
Fulton County Schools, GA
Our big goal is to help our teachers grow in their own learning throughout the district. Swivl not only meets this goal but it exceeds it and has been implemented in a variety of ways, not just for professional development.
Patrick Donovan
Ames High School, IA
"Swivl is a must for distance learning, and is a great way for instructors to develop good teaching habits."
Kimitake Sato, Ph.D.
East Tennessee State University, TN
"The Swivl has revolutionized my teaching. It's so easy to record one lesson, then play to all of your classes or assign for homework. My time is freed to help the students with problems as they occur. Students love the additional one-on-one interaction. I love the extra energy I have."
Traci Kreppel
Burlingame High School, CA