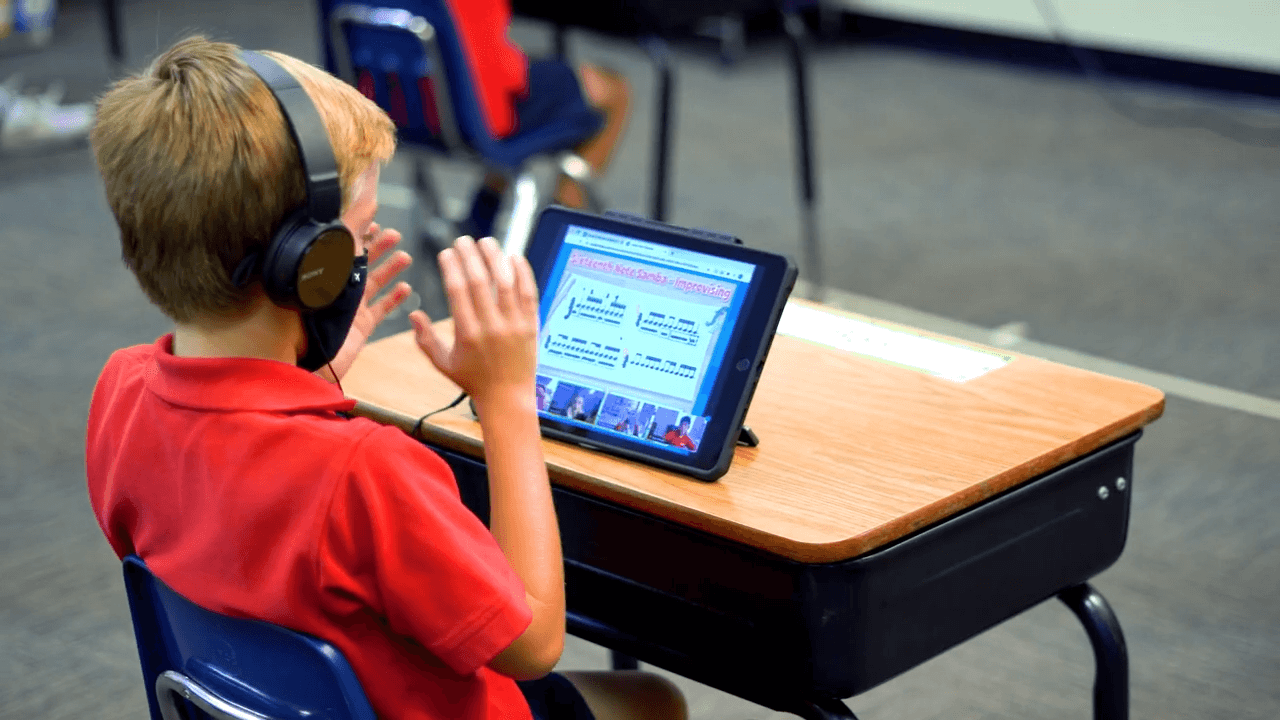 By using a Swivl as the center-piece of their hybrid classroom set-up, Fairmont Schools gives their students an experience that better mimics a traditional classroom, and connects them to their teacher and classmates.
In the summer of 2020, Fairmont School leaders realized they would need to teach students in-person and at-home for the upcoming school year. This meant they needed to develop a technology plan that would facilitate a quality, equitable learning experience for all students.
After exploring options for engaging students at home and in-person simultaneously, they realized most options would limit teacher mobility. 
When teaching in person, Fairmont teachers need the freedom to move away from the computer and move freely around the room. This was the best way to address students in the classroom and those attending live on Zoom.
Logistically, it was difficult to determine how teachers could give all students access to the multiple sources of video and audio that make up a hybrid classroom. They had several challenges, including:
Teachers needed to project digital content to students in class and at home

Students in class needed to see and hear students at home, and vice versa

Teachers needed to flexibly move throughout the room while conducting class
A typical set-up using a webcam, laptop, or iPad would not meet their needs. Fairmont needed a more robust solution.
Fairmont's Hybrid Learning Tech Set-up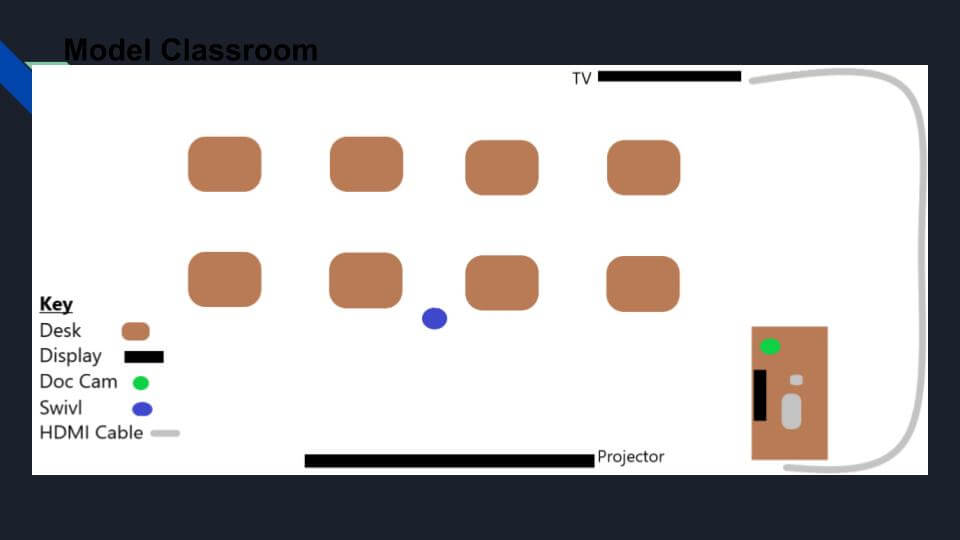 Ivan Almazan created this diagram outlining the Swivl setup used by Fairmont Schools.
In order to bring their vision for dynamic, inclusive hybrid instruction to life, Fairmont Schools leaned heavily on Swivl to develop a hardware and software solution for their daily instruction.
Fairmont Schools features 122 classrooms with the following set-up: 
For streaming video of the classroom to kids at home:

a Swivl is placed on a stand with an iPad

For streaming audio from the teacher and in-person students to kids at home

:

there is a Swivl marker, as well as two other mics to pick up sound in the classroom. 
A speaker plays a central role: it acts as the sound for the whole classroom, by sharing any audio that comes from students over Zoom, as well as the audio from any digital content presented by the teacher. Read more about best practices for audio set up here. 
For projecting content to students at home and in-class:

teachers use a computer or laptop connected to a SMART board or projector. The computer also uses Zoom to share content with remote students.

So all students see each other:

 Each classroom has a 50" TV. On this screen, the teacher and in-person kids can view the students learning from home. 
With this set-up, "teachers can think more about what they're teaching and less about what's on the iPad screen," DJ explained. 
To streamline the process, DJ and teachers created standard operating procedures (SOPs) for how to set-up the Swivl and other tech in the beginning of the day, how to ensure everything ran smoothly during the day, and how to end the day effectively.
The pandemic has brought new challenges for all education stakeholders, but has been especially hard on teachers and students. By integrating Swivls into daily instruction, Fairmont Schools has taken a big step towards supporting teachers in dealing with their current demands, and making sure that parents know their kids have a positive learning environment to attend class every day.