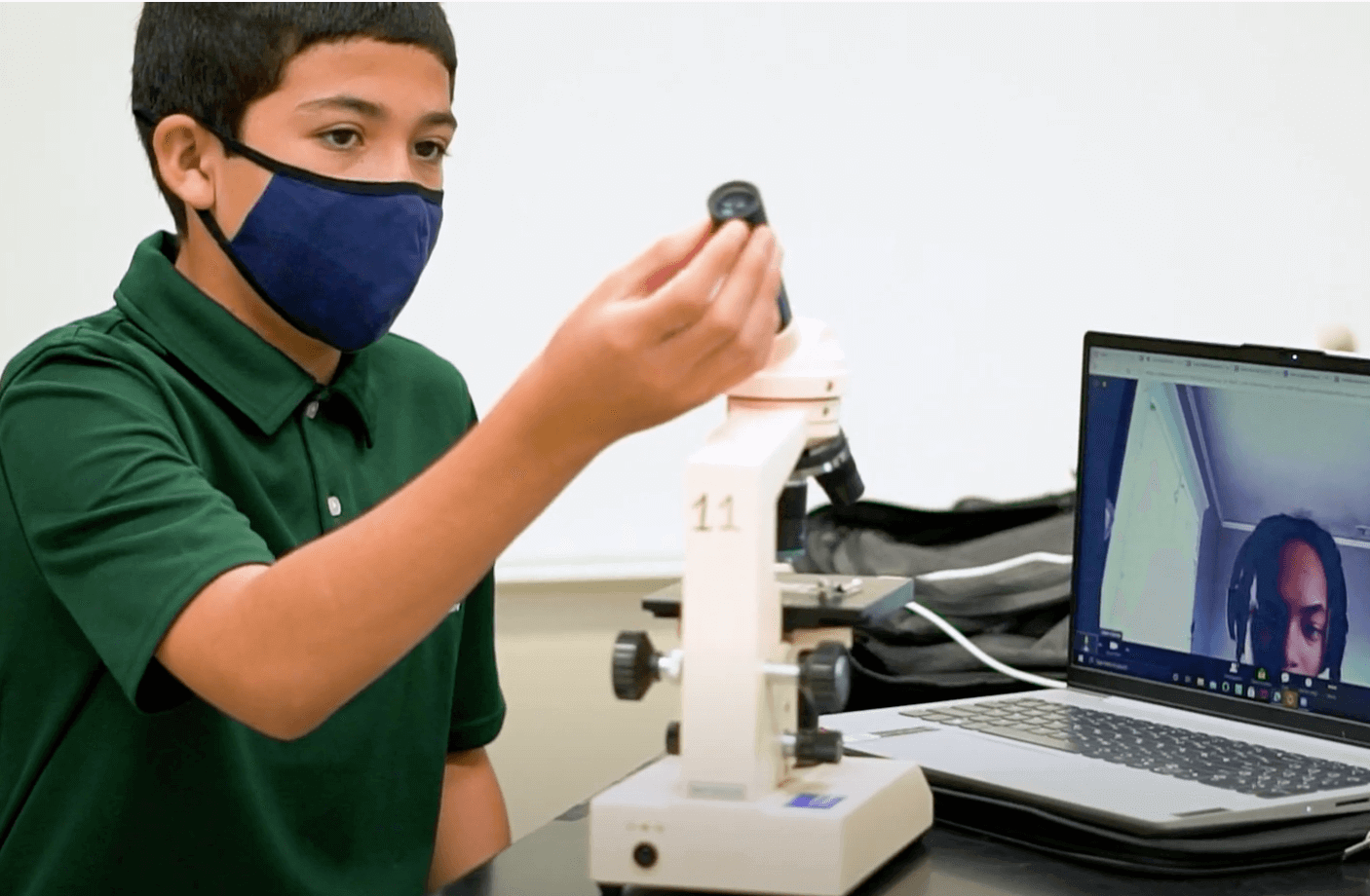 Throughout 2020, teachers began to adapt their teaching styles to remote or hybrid learning. Instructional strategies went into the experimentation phase, while teachers supported students' academic and social-emotional needs during a time of crisis.
Fairmont School leaders knew their teachers would be feeling the strain of this situation as they split up the student body into two groups, in-person and at-home, for hybrid learning. Classes were happening synchronously, on a regular school schedule, with teachers instructing both groups at once through interactive instruction.
After exploring a few options for engaging students at home and in-person, Fairmont leaders realized that most options would limit teacher mobility.
When teaching in person, teachers need the freedom to move around the room instead of sitting in front of a computer to address students in the classroom and at home.
Teachers are up and moving instead of "teaching at little squares"
Thanks to the school's robust hardware set-up based on a daily use of Swivl, teachers are empowered to do more of what they love, even during this time of increased stress and responsibilities.
"No one got into teaching so they could teach at little squares on a screen for eight hours a day," Fairmont Schools Director DJ Clovis said.
The teachers who have had the most success have committed to using Swivl every day as a way to "get their teacher legs back" as DJ described it.
Parents of Fairmont students who are engaged in remote learning this fall have shared positive feedback with DJ about the school's use of Swivl to make class interactive for students in the classroom and at home.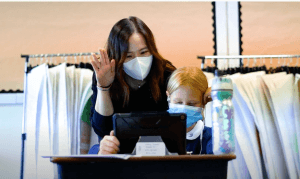 "The parents say that the kids at home really feel like they're part of the class for the whole school day," DJ said. "They're getting more of a real classroom experience."
Importantly, DJ explained that by using Swivl to give students at home a portal into the in-person classroom, it encourages everyone in the Fairmont community to honestly address their health needs.
Because they know they can experience a live interactive class from home, students who don't feel well can stay home without fear of missing something important. The same goes for teachers, who can broadcast classes from home, too.
DJ believes teachers are essential workers, and he is inspired by the way that Fairmont's current Swivl set-ups empower them to meet their goal of giving all kids the best access to education that they possibly can.
"We respect our teachers so much, and they're the real heroes for us," DJ said.
Entire school community takes ownership of the system
Fairmont uses a solution in over 100 classrooms based on the use of Swivl robots and markers, an iPad, desktop computer, television and projector.
DJ notes that students have quickly adapted to their new environment, and teachers have empowered students to take part in running their hybrid classrooms.
DJ recalled a story of one teacher who was recently absent. Throughout the year, she had marked and labeled all of the devices and had walked students through the routine of setting up for the day. With a teaching assistant, students set-up all of the audio/video needed for the class to continue in-person and for remote learning students, even with a substitute present.
"This is a teacher who invested in our system, and because of that, she has the kids invested in the system, too," DJ said.
Not only does Swivl free up Fairmont teachers to engage students in a hybrid classroom in a way that feels natural to them, but it also affords them the opportunity to increase student agency and leadership at the same time.