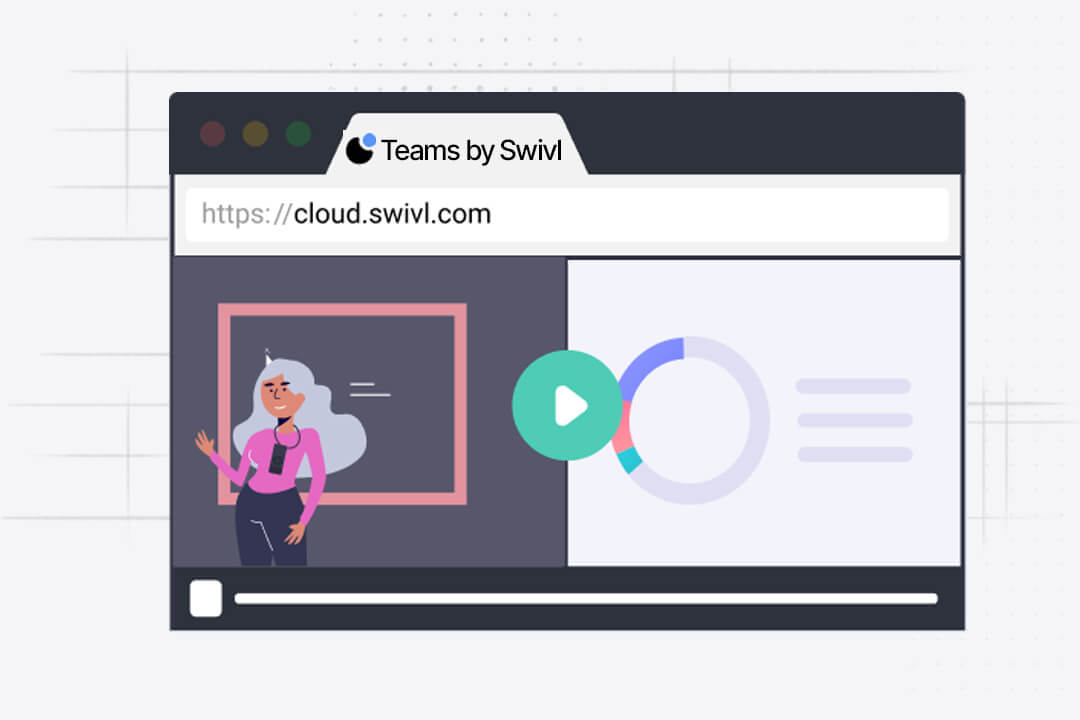 This blog is focused on the use of Swivl Teams. Teams is now Reflectivity – learn why we changed our name →
Start with Glows and Grows
Sometimes the best feedback comes in the simplest forms. An easy, high impact way to start leaving feedback for yourself or others starts with the click of a button. That's why we are improving the way you begin your feedback process with Bookmarking.
During an observation, your focus should be on connecting with your students and delivering the lesson. However, self-reflection helps you to improve and develop your teaching practice more effectively. As you teach, start with simple mental checks:

"What is unique about my teaching?"
"What critical skills am I trying to develop?"
"What am I unsure about so far?"
This is where Bookmarking can help you with your after-class reflections and guide and support your video observation.
How can Bookmarking help?
Glow: When the lesson is moving along well and you're feeling confident it is progressing positively, click the 'UP' arrow on your Primary Marker, and on your screen you'll see a star: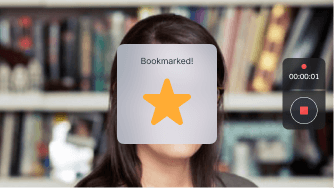 2. Grow: When something isn't quite right but you can't put a finger on it, or you have questions that require your attention later, click the 'DOWN' arrow on your Primary Marker, and on your screen you'll see a lightbulb: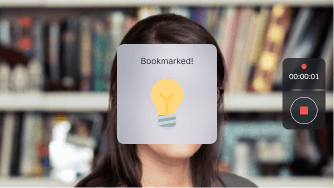 Later when you're watching your video on our web platform, continue Bookmarking using the corresponding web icons. Revisit your internal conversation you started during the recording, focusing on your triumphs and opportunities for growth.
"Bookmarking directs viewers to specific moments that are tied to key information and/or behaviors. This allows focused exploration and refining to enhance instruction. We also love using bookmarking to celebrate good things that are happening!"
-Jonathan Seabourn, First Baptist Academy, @fbaicampus
Bookmarking is for Everyone
Bookmarking while recording using Secondary Markers (for students or a coach in class) allows students to contribute to their own learning and aids the teacher in identifying where students are thriving or struggling. For coaches, bookmarking using the Secondary Markers is a low-effort, high-impact way to deliver feedback during the lesson.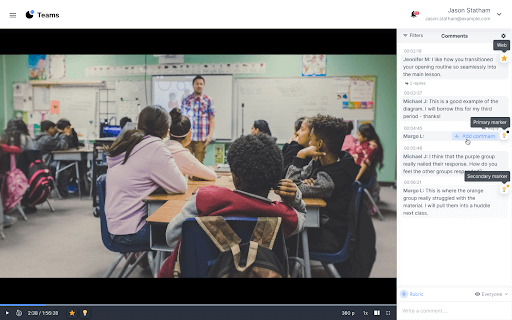 Bookmarking is a form of feedback, so don't forget to edit your Bookmarks into actual comments when you are ready to expound upon your moments of reflection. Use Prompts to get ideas on how to start your dialogue or develop your own Comments from scratch. Don't forget to apply Rubrics to your Comments for even more meaningful dialogue based on your organization's coaching methodologies.
Update for Teams Owners & Administrators
In addition to our enhanced Bookmarking, you will also notice some big changes in the Team Admin Space. Responding to feedback that it is not always clear whether you are working in the user-facing or Admin-facing side of your account, we made improvements to aid your distinction.