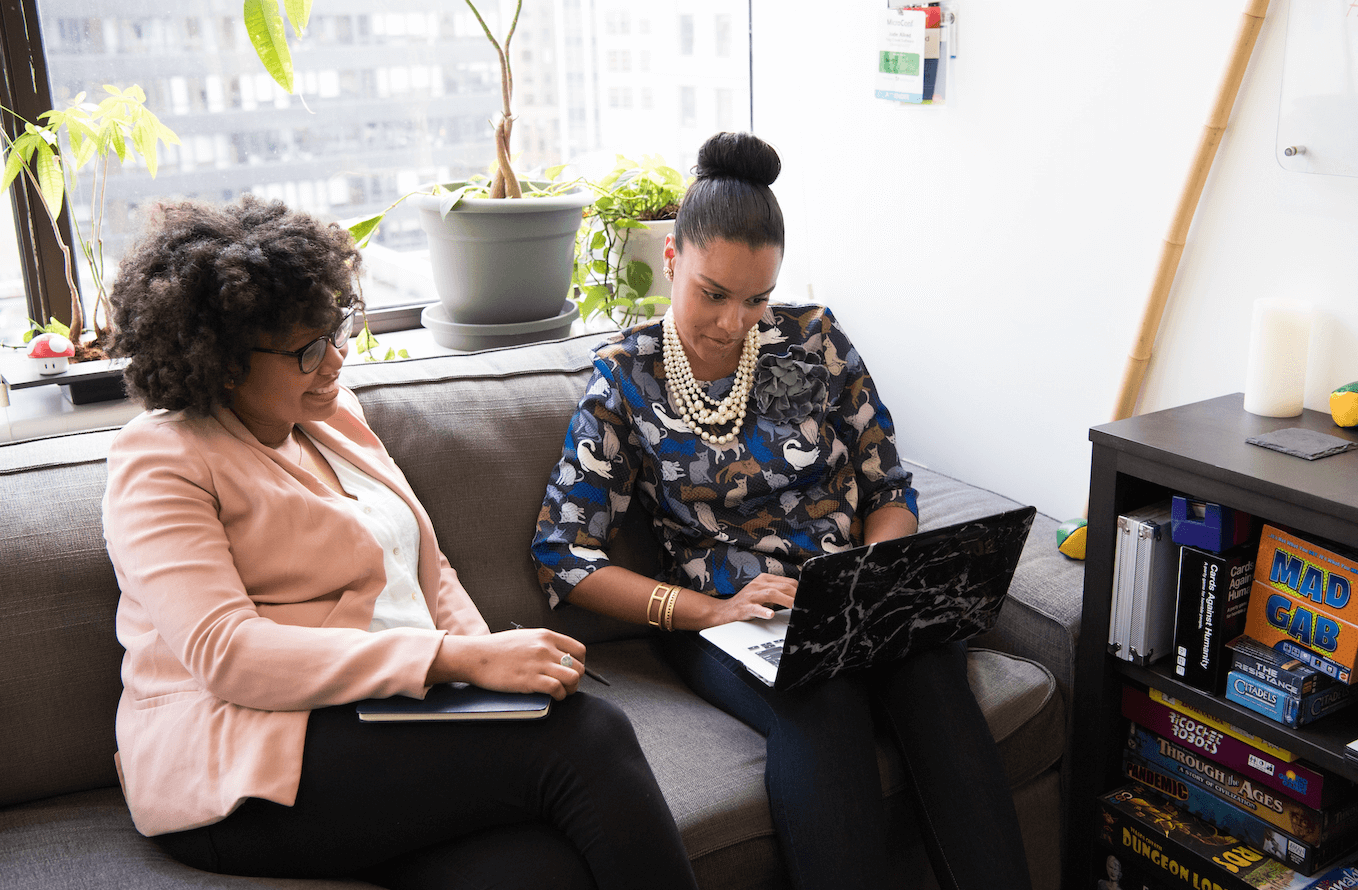 This blog is focused on the use of Swivl Teams. Teams is now Reflectivity – learn why we changed our name →
The next four years really matter when it comes to addressing teacher retention.
In 2020, the National Education Association conducted a nationwide poll of educators. They found that 28% of educators are more likely to retire early or leave the profession due to the pandemic.¹ From brand new teachers to school leaders and mentors with over 30 years of experience, everyone is feeling the burnout of navigating uncertainty, hybrid learning, and working remotely (hello, Zoom fatigue).
At times, it can feel like teacher turnover is compounding. Pre-pandemic, 40 percent of teachers left the profession within five years of starting.² In addition to these statistics, the U.S. education system was already facing challenges with teacher shortages and a lack of diversity within the workforce.
While some teachers have decided to head back into the classroom for the 21-22 school year, there is still great uncertainty around retention rates. Issues adding to the uncertainty include:
The Delta variant,
Government mandates,
Concerns from parents and guardians, and
There are many conversations happening within the education community about how to address teacher retention. Trending solutions often feel complex, unachievable, and dismissive of the social and emotional health of teachers.This is why at Swivl we believe that if schools and districts do one thing this fall, it's to have more conversations with their teachers. Here's why.
Prioritizing Relationships Empowers Teachers
Most of the environments teachers operated in daily throughout the pandemic did not foster strong, trusting relationships. Students, parents, teachers, and administrators were operating in crisis mode. And, let's not forget that the small, daily interactions with their administrators, peers, and students in school hallways, classrooms, cafeterias, and during after-school activities disappeared due to social distancing. Pre-pandemic, these were powerful times of impromptu relationship building, coaching, and modeling for teachers.
The environments administrators and teachers are returning to this year aren't ripe for cultivating strong, trusting relationships either. Educators had a lot of hope at the end of the last school year — hope that the 2021-22 year would resemble some form of pre-pandemic life, especially as states lifted mask and travel restrictions. But, having to return to more uncertainty around what this school year will look like, compounded with the pressure to make up for lost time (e.g. learning loss), makes it easy to feel less hopeful, less optimistic, and less motivated to build relationships.
And while it is easy to reminisce about pre-pandemic school years, what was considered a normal school environment back then often was not encouraging of relationship development. Even though teachers worked in a building with dozens of other educators it was common for teachers to feel isolated and to only have one or two strong, trusting relationships with their peers.
When people are in a positive emotional space — in an environment that fosters closeness, consistency, and trust — this actually opens up the opportunity for connection and learning. Even in the midst of uncertainty and burnout teachers can become more willing to take risks and stay curious in these environments. Risk-taking and curiosity are two skills that are essential for fueling motivation, cultivating belonging, and increasing self-confidence. They are also the two skills that can have a positive impact on teacher retention.
How Trusting Relationships Impact Teacher Retention
Due to last year's remote and hybrid learning, both first and second year teachers are experiencing what it's like to be "new" to classroom teaching this year. And while teachers with more experience may have the skills and knowledge they need to feel successful, they might be feeling a bit rusty.
Administrators can help teachers learn the ins and outs of classroom teaching, and brush up on their classroom management skills by cultivating strong, trusting relationships with them.
Trust is an important element of the administrator and teacher relationship. When administrators and teachers have trust in each other they feel like their voice matters, that they are valued for their perspective and contribution, and it creates a space where it is safe to show up as their authentic selves.
Brené Brown, a research professor who studies courage, vulnerability, shame, and empathy, explains how people can build trust with each other, "Trust is earned in the smallest of moments. It is earned not through heroic deeds, or even highly visible actions, but through paying attention, listening, and gestures of genuine care and connection."⁴
Imagine what it would look like if a teacher had strong trusting relationships with their administration. Would teachers be more willing to take risks in the classroom to increase student engagement? Would teachers be more bold when brainstorming solutions with their peers? Would teachers be more candid in conversations about the social and emotional support they're in need of? Yes! Yes to all of these and more.
Strong, trusting relationships between teachers and administrators create opportunities for learning and development — in both directions. There is an openness from both parties to receive and give feedback, model skills and values, and meet each other where they're at. It also helps teachers be more open to different coaching and mentoring methods, including the use of video.
The Role of Video in Coaching and Mentoring
In a federal study conducted by the U.S. Department of Education, they examined the benefits of mentorship programs. They found that 92 percent of first-year teachers who had mentors returned to the classroom for a second year.⁵
When we're talking about mentoring and coaching, we are not talking about traditional approaches. Traditionally, evaluation systems dictate that a teacher's performance during observations has an impact on whether or not they are re-hired, especially for new teachers. The observer holds the power to end or continue the teacher's job. There is often a heavy reliance on rubrics, checklists, and "look fors" to help guide the evaluation process.
The type of coaching and mentorship we're referring to is helping teachers get as good as possible at teaching, building relationships with their students, and helping teachers feel supported throughout this process. This type of coaching and mentorship is much, much easier when an existing relationship is present. Why? It's main purpose is to empower teachers to build strong, trusting relationships with their students. Teachers who have a strong, trusting relationship with their coach or mentor can use that relationship as a model of what to build with each student they teach.
Video is a powerful tool in this type of coaching and mentoring. Feedback shifts from performance-based to collecting and citing evidence. Being able to discuss what was observed makes it easier to set goals, track progress over time, and, when trusting relationships are present, creates the space for open dialogue.
When coaches and mentors are observing recordings to measure things like talk time and student questions, they can view these things through the lens of relationship building. Is what they are observing cultivating strong, trusting relationships between the teacher and students? Based on Swivl's research and experience, we have found that the following five questions can help coaches, mentors, and teachers view recordings through a relationship building lens:
Is the teacher asking a lot of questions to the students?
How is the teacher prompting dialogue in their classroom?
When students are responding to questions, is the teacher listening effectively to them?
What methods is the teacher using to capture the students' attention?
Does the teacher know and use the students' names?
Where to Begin with Video Coaching
It can be daunting to implement a video coaching program within a school. Educators often feel anxious about recording themselves, and without a process or plan in place it can be difficult to know what to do with the videos once they're recorded.
Swivl has developed a strong relationship with Jim Knight, a video coaching expert. Jim has researched video coaching for over twenty and has experience working with over 100,000 coaches from around the world. His organization, the Instructional Coaching Group (ICG), is dedicated to helping educators develop the skills and tools they need to make a positive impact on students.
ICG has created hundreds of helpful resources to guide schools through the process of implementing a video coaching program, and we have found that the two resources listed below are a great place to start:
A worksheet to create an observation plan. Video coaching sessions are most effective when a video observation plan is created before filming. Through completing this worksheet together, the coach and coachee create a shared understanding around the purpose and goals of the video observation.
An exercise to help educators become comfortable with video observations. For this simple exercise, educators are asked to identify two sections of a video recording that they like, and one or two sections of video that they would like to explore further with their coach. It also includes helpful tips for watching the video and completing the exercise (e.g. watch the entire recording in one sitting, uninterrupted)
While using video in coaching and mentoring works best if an existing relationship is already present, you can continue to build trust with teachers while using video.
Ways to Cultivate Trust with Teachers While Using Video
Visibly Better is a website created to share the transformative power of video within the classroom. Started in 2017 by the Center for Education Policy Research (CEPR) at Harvard University, Visibly Better, supported by Swivl's research, compiled six practical ways to cultivate trust with teachers through video:⁶
Start small. Implement video gradually, as teachers feel ready. You might even consider starting with a pilot program for volunteers instead of making it mandatory for everyone.
Make it easy. Streamline the technology ahead of time. Make it as simple as possible in order to ease its adoption in the classroom.
Be clear. Tell teachers how the video will be used, how frequently it will be used, and what it will be used for. Explain how using video aligns with school and instructional priorities. The more information you can provide, the better.
Empower teachers. Give teachers the choice of which lessons they would like to be recorded. While you might have to prompt teachers to record imperfect lessons, giving them a choice helps teachers feel like they are part of the process.
Engage teachers early. Include teachers in the decision-making processes around the use of video as early as possible.
Recognize time constraints. It's important to integrate video into existing responsibilities, processes, and time frames to avoid additional stress. It is appropriate to consider what tasks may have to be taken off their plates as you add video.
At Swivl we have spent the past decade helping schools around the world implement video coaching in their schools and districts. These experiences and findings help to shape the development of all of our products, especially Teams by Swivl.
Five Ways To Use Teams by Swivl This Year
Teams by Swivl, is a web and app-based video collaboration system that allows educators to create videos for a variety of different uses, for example professional development, flipped classrooms, and teacher and student observations. Features like time-stamped commenting, video bookmarking, and video editing help to streamline video coaching processes and keep the conversation between coach and coachee going.
Below are five examples of ways administrators and teachers can use Teams by Swivl to cultivate strong, trusting relationships this year:
Conducting a Peer-to-Peer visual visit that invites other teachers into their classroom during planning, PLN, or PLC time
Providing in-ear coaching for new teachers using the live stream option
Recording lessons for self-reflection to identify areas of growth in their instruction, content, and teaching style
Creating training libraries so teachers can watch how classroom strategies can be applied within a classroom
Posting recordings of PD sessions for teachers and administrators to refer back to
To recap, let's start from the beginning. Teacher turnover will continue to be a pressing issue for the 2021-22 school year. To support new and experienced teachers transitioning back into the classroom, administrators can use video in their coaching and mentoring sessions. Video will be more widely accepted by teachers when an existing relationship is present. And, Teams by Swivl is a powerful video tool created to help teachers and administrators streamline video coaching processes, among other things.
---
Sources: