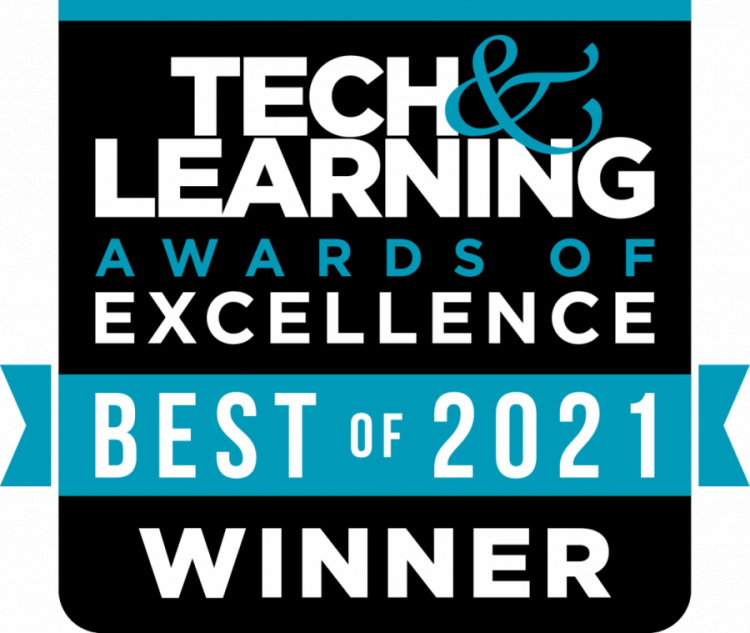 This blog is focused on the use of Swivl Teams. Teams is now Reflectivity – learn why we changed our name →
Teams by Swivl is honored to have been recognized as a winner of Tech & Learning magazine's Awards of Excellence: Best of 2021 for the Secondary Education category, a first of its kind award for Swivl.

With winners announced in 2022, the awards program celebrates edtech products that exceptionally supported teachers and students in Primary, Secondary, and/or Higher Education in 2021. Teams by Swivl software solved a pressing challenge for educators by providing effective coaching insight and fostering professional development and growth.

Over the past few years, educators have worked to deal with increases in student mental health and behavioral issues caused by the pandemic and the response to it. Schools and districts have turned to Teams by Swivl for easier, faster, and more convenient teacher support through self-reflection, peer collaboration and coaching. It all revolves around discussions of classroom video that happen in Teams.
With appreciation and gratitude for such an honor, we'd like to share how Teams by Swivl supports teaching and learning:
Teams by Swivl helps teachers and students grow their skills and demonstrate achievement. Used via mobile or desktop applications, Teams allows educators the opportunity to securely upload and view videos for self-reflection, peer collaboration, coaching, as well as new teacher preparation and training.

The Sessions feature in Teams by Swivl gives teachers, coaches and administrators a clear and actionable way to give feedback over classroom video, maximizing the impact of each video shared and discussed within the platform.

With Swivl Robots providing 360° views of the classroom, and Teams' screencasting functionality, Teams allows students to feel connected to their lesson in a meaningful and authentic way, whether watching live, in-person, or remotely. Additionally, usage of annotation tools inside Teams highlights key components of lessons for students' review, making lessons interactive with educators.

When students feel connected to a thriving learning community, both students and teachers succeed. Teams by Swivl addresses SEL in providing that connection, with coaching and mentoring providing the opportunity for students to share challenges and celebrate triumphs.

As we look ahead in 2022, we are reminded that regular self-reflection and video coaching is vital for post-pandemic recovery and beyond. Swivl will be here to support educators every step of the way.